Kellogg Widens 4Q Profit Despite Softer Sales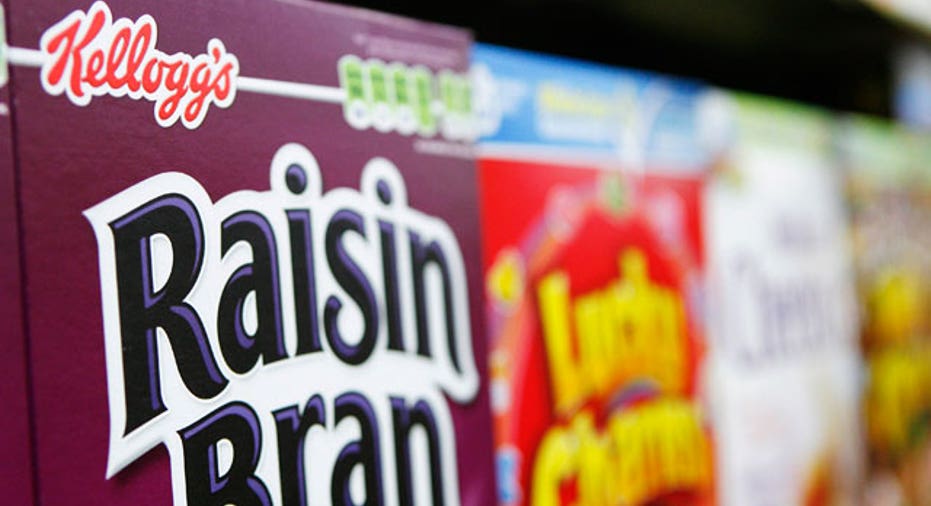 Despite weaker sales amid ailing North American demand, shares of Kellogg (NYSE:K) moved higher on Thursday after the cereal maker revealed a 7.3% increase in fourth-quarter profit in line with Wall Street expectations.
The Battle Creek, Mich.-based company posted net earnings of $189 million, or 51 cents a share, compared with $176 million, or 46 cents a share, in the same quarter last year, matching average analyst estimates polled by Thomson Reuters.
Revenue for the maker of ready-to-eat cereal and convenience foods, including Cheez-its and Kellogg's cereals, declined 1% to $2.9 billion, narrowly beating the Street's view of $2.85 billion.
"While 2010 had its challenges, we are taking steps to position the company for improved and long-term success," said Kellogg CEO John Bryant. "We are committed to leveraging the power of these brands and remain focused on key initiatives including refocusing on innovation to accelerate top-line growth and investing in operational enhancements to improve our supply chain."
North American and international sales slipped 1% and 2%, respectively, hurt primarily by a 5% decline in retail cereal sales, due to recalls and heavy competition, as well as decreases in its snacks and frozen foods segments.
Looking ahead, Bryant said he expects 2011 to continue to be a difficult operating environment, though he said successful execution of strategies last year will help the company achieve 2011 goals.
Despite weaker revenues, the company reaffirmed its 2011 guidance in the range of $3.33 to $3.40 a share.