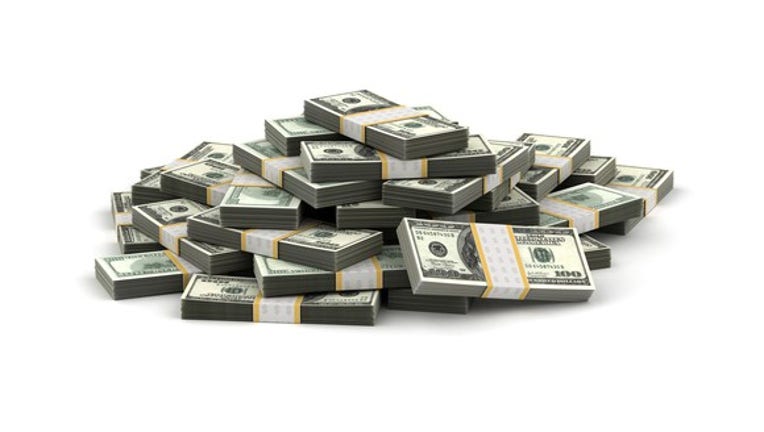 The S&P 500 and Dow Jones Industrial Average have hit new highs, but observers remain skeptical over how much more room there is left to run in the so-called most hated bull market, with some pointing to a flat or low-return environment ahead. Consequently, if investors aren't going to see a repeat of the breakneck performance of yesteryear, they may consider exchange traded funds that track buy-write or covered call strategies as a way to generate attractive yields along the way.
Goldman Sachs (NYSE:GS) Chief U.S. Equity Strategist David Kostin has pointed to policy uncertainty, low economic health and decelerating corporate buybacks as key points that have reined in further gains in the equities market.
Stocks have also not performed particularly well during an election year.
A stronger U.S. dollar is putting a cap on large U.S. companies with an international footprint.
Laurence D. Fink, Chief Executive Officer at BlackRock (NYSE:BLK), is also skeptical about stocks, pointing to the disconnect between the ongoing rally and depressed earnings. Corporate earnings have declined for five quarters in the so-called earnings recession.
"Equity market returns have leapt ahead of economic fundamentals since the financial crisis," according to a BlackRock research note. "The S&P 500 has generated a 60% return (including dividends) from its 2007 peak. That is roughly three times the increases in U.S. nominal GDP and corporate earnings over the same period. Returns have effectively been driven by multiple expansion (Rising price-to-earnings ratios) and share buybacks, rather than earnings growth. Many non-U.S. equity markets have been running on fumes as well. This is not sustainable, in our view."
Consequently, with the stock market rally growing long in the tooth, a buy-write or covered call strategy could be an effective investment strategy in a more sideways trending market.
There are a few covered call or buy-write ETF options available. For instance, the Powershares S&P 500 BuyWrite Portfolio (NYSE:PBP) is the largest buy-write ETF based off the S&P 500, and the Horizons S&P 500 Covered Call ETF (NYSE:HSPX) also employs a covered call strategy on the S&P 500.
More From FOXBusiness.com...
The Recon Capital NASDAQ-100 Covered Call ETF (Nasdaq:QYLD) provides a covered-call strategy that targets Nasdaq-100 securities.
Additionally, the actively managed AdvisorShares STAR Global Buy-Write ETF (NYSE:VEGA) employs a covered call strategy through global stocks ETFs, including emerging markets and developed EAFE countries, along with some international bond exposure.
The covered-call options strategy allows an investor to hold a long position in an asset while simultaneously writing, or selling, call options on the same asset. Traders would typically employ a covered-call strategy when they have a neutral view of the markets over the short-term and just bank on income generation from the option premium.
While these buy-write ETFs may not produce any phenomenal returns compared to the broader equities markets, their underlying option strategy helps them generate outsized yields.
More From FOXBusiness.com...
For instance, HSPX gained 4.1% year-to-date while the S&P 500 rose 6.6%. However, HSPX has also generated a 4.98% 12-month yield, compared to the S&P 500's dividend yield of just over 2.0%
QYLD is down 1.6% year-to-date while the Nasdaq Composite is 0.7% higher. QYLD, though, shows a robust 10.33% 12-month yield.
In a flat market condition, the trader would use the buy-write strategy to generate a premium on the option. If shares fall, the option expires worthless and one still keeps the premiums on the options. However, the strategy can cap the upside of a potential rally – the trader keeps the premium generated but any gains beyond the strike price will not be realized. Consequently, in a stock market rally, the buy-write strategy has underperformed the equities market.
Through market cycles, the buy-write strategy basically replaces the long-term positive returns of the equity market with the premium generated in options pricing, foregoing capital gains from equities for yield generation.
This article was provided by our partners at etftrends.com.
Full disclosure: Tom Lydon's clients own shares of QYLD.