Kansas City residents to vote on proposed $1B airport revamp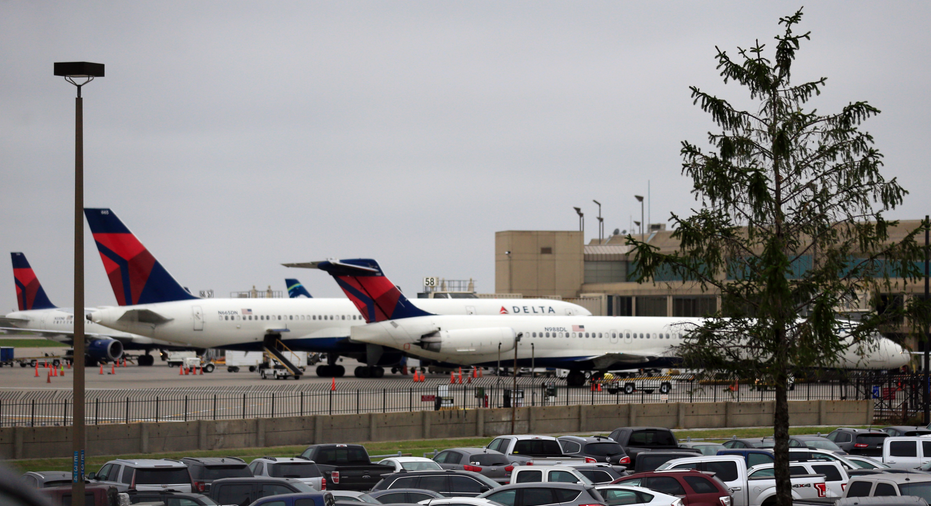 A nearly $1 billion remodel of Kansas City International Airport will either provide an important boost to the city's economy, air service and national reputation, or it will be colossal waste of money designed to line the pockets of airlines and contractors while making air travel less convenient.
Those are the arguments swirling ahead a citywide vote Tuesday in a contentious, years-long fight in Kansas City, Missouri, about whether to replace the 45-year-old airport's three horseshoe-shaped terminals with a single terminal.
City leaders say the project will be funded by user fees and the airlines, and no tax dollars will be required. Opponents scoff at the claim, saying taxpayers will eventually foot at least part of the bill and note that the city still doesn't have any final plans or signed contracts with the chosen developer, Maryland-based Edgemoor.
The opposition, led by a grassroots group called Citizens for Responsible Government, argue the city-owned airport could be modernized at a much lower cost. Mayor Sly James and other supporters say revitalizing the airport is key to the city's economy and will improve security.
"Your airport is everything if a city wants to grow," said Kevin Burke, president and CEO of Airports Council International-North America, an organization that advocates on issues that affect airports.
"It attracts businesses, offers employment to locals. It builds up the tax base, the employee base. If your airport is a first-class airport, that is a good thing for that part of Missouri. Without it, it's going to be a challenge to compete," Burke said.
The airport handled 5.3 million passenger boardings in 2016, ranking it the 39th busiest airport in the U.S. But it currently offers few restaurants, retail shops or bathrooms, with small waiting areas near the gates and few amenities, such as charging stations.
Those things matter to travelers, said Jolie Justus, a member of the City Council and chairwoman of Kansas City's airport committee. She said companies and convention organizers have declined to come to the city because they say the airport's layout is too congested, doesn't offer convenient flights and offers few services.
"Our airport has served us well for 45 years, but it really is not meeting the needs the city has, not only as a front door but also our needs to provide an airport configuration to expand services and grow as a city," Justus said.
Those arguments don't persuade opponents, who say the existing terminals could be improved for millions of dollars less while maintaining the current airport's convenience and offering amenities that modern travelers require. The fight has also been divided between local passengers who use the airport occasionally and those who travel extensively.
Dan Coffey, treasurer of Citizens for Responsible Government, said Tuesday's vote is a way for the city to get around a 2014 ordinance his group pushed that prohibits the city from demolishing or starting a major renovation project at any airport owned by the city.
The proposal on the ballot also would give almost complete control of the airport to airlines, with little or no input from city officials or citizens, Coffey said.
"The ballot language only says, 'Give us permission to destroy the terminals we have now, and then just trust us that we'll build something you like,'" he said. "They've spent $2 million to convince people we need this, and that seems like a bad signal to me. We are just asking people to consider our arguments, get educated and use your best judgment."
Polls commissioned by the opposing camps indicate the vote will be close. Justus, the city councilwoman, said it may come down to turnout for an election on a day with few other issues to draw out voters.
"I'm focused on it passing," Justus said. "But if it doesn't, we'll do what we always do, get up the next day, roll up our sleeves and figure out what we can do to get a modern, safe airport to move us into the future."