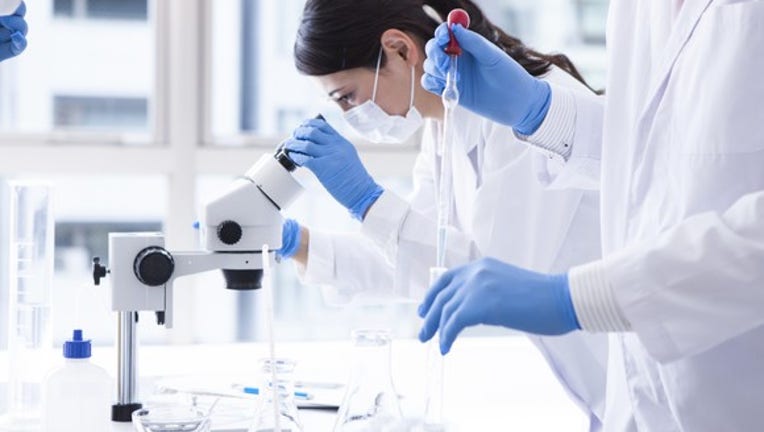 Juno Therapeutics(NASDAQ: JUNO) announced its third-quarter earnings results on Wednesday after the market closed. Shares of the biotech were already soaring in response to the outcome of the U.S. elections. That uptrend continued after Juno provided an update on its third-quarter performance. Here are the highlights.
Image source: Getty Images.
Juno results: The raw numbers
YOY = year over year.Data source: Juno Therapeutics.
What happened this quarter?
Juno's revenue skyrocketed compared to the prior year period thanks to the company's collaboration with Celgene (NASDAQ: CELG). In April, Celgene exercised its option for licensing rights to Juno's CD19 program outside of North America and China. The big biotech paid $50 million for these rights and shares development costs with Juno for all candidates in the CD19 program.
Despite the big influx of cash, Juno's bottom line worsened from the year-ago period. The biotech's research and development costs more than quintupled year over year as it has moved forward with its clinical program.
Juno reported cash, cash equivalents, and marketable securities totaling$1.04 billionat the end of the third quarter. The company's cash burn during the quarter was $59.5 million, excluding cash inflows and outflows from upfront payments related to business development.
Other significant achievements during the third quarter for Juno included:
Resumed enrollment for the phase 2 ROCKET trial of JCAR015 after the U.S. Food and Drug Administration (FDA) removed a clinical hold on the study.
Announced positive preliminary results from an early-stage study of JCAR017 targeting treatment of non-Hodgkin lymphoma.
Completed a licensing deal withMemorial Sloan Kettering Cancer Center and Eureka Therapeutics for chimeric antigen receptor (CAR) therapies.
Acquired privately held RedoxTherapies.
What management had to say
Hans Bishop, Juno's president and CEO, said:
Looking forward
Juno shareholders breathed a huge sigh of relief after the FDA removed the clinical hold on JCAR015. The biotech now hopes to move forward with its CD19 program without further bumps in the road.
If all goes well, JCAR015 could potentially win regulatory approval in the first half of 2018. JCAR017 might not be too far behind. Assuming JCAR015 and JCAR017 are approved, Juno and partner Celgene could have a blockbuster franchise on their hands with the CD19 candidates.
There is still plenty of risk, however. The two patient deaths in the mid-stage study of JCAR015 and the resulting FDA clinical hold underscore how risky clinical development can be.
10 stocks we like better than Juno Therapeutics When investing geniuses David and Tom Gardner have a stock tip, it can pay to listen. After all, the newsletter they have run for over a decade, Motley Fool Stock Advisor, has tripled the market.*
David and Tom just revealed what they believe are the ten best stocks for investors to buy right now... and Juno Therapeutics wasn't one of them! That's right -- they think these 10 stocks are even better buys.
Click here to learn about these picks!
*Stock Advisor returns as of November 7, 2016
Keith Speights owns shares of Celgene. The Motley Fool owns shares of and recommends Celgene. The Motley Fool recommends Juno Therapeutics. Try any of our Foolish newsletter services free for 30 days. We Fools may not all hold the same opinions, but we all believe that considering a diverse range of insights makes us better investors. The Motley Fool has a disclosure policy.