June Durable Goods Orders Plunge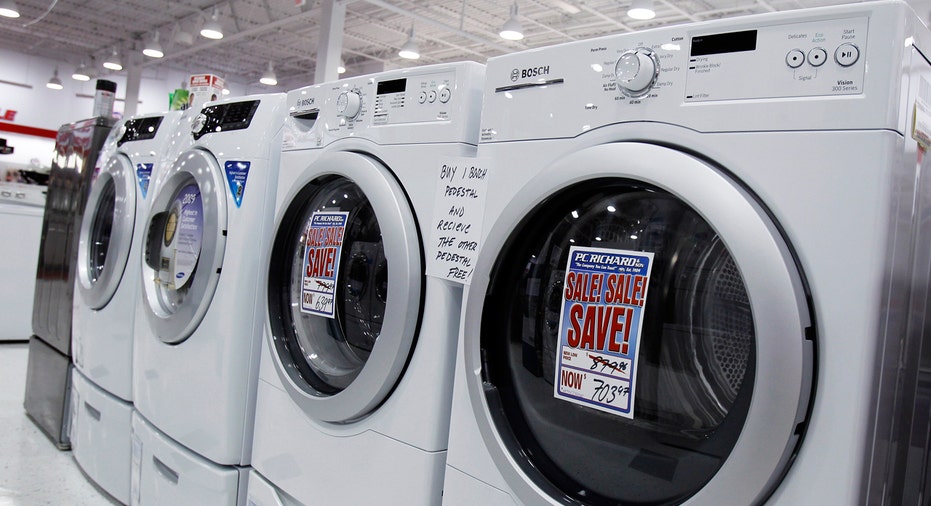 Demand for long-lasting factory goods fell sharply in June, a sign overseas turmoil is weighing on U.S. manufacturers.
New orders for durable goods--aircraft, industrial machinery and other products that are designed to last at least three years--decreased a seasonally adjusted 4.0% in June from the prior month, the U.S. Commerce Department said Wednesday. It was the largest decline since August 2014.
Economists surveyed by The Wall Street Journal had expected a decline of 1.4%.
Orders in May were revised down to a 2.8% decline, from an earlier estimate of a 2.3% decrease. Through the first half of the year, durable good orders were flat compared to the same period in 2015.
The data suggest the manufacturing sector is struggling to find its footing. And the latest figures mostly reflect demand before the U.K. voted to leave the European Union in late June. After the vote, the dollar strengthened further against the British pound and euro, adding another potential headwind for manufacturers.
The June decline was led by weaker demand for civilian aircraft and defense products, but there was a pull back in several other categories including computers and metals.
Orders for durable goods excluding the transportation category fell 0.5% from May, and orders excluding defense fell 3.9% last month. Transportation demand declined 10.5%, largely due to a 58.8% drop in civilian aircraft orders, a highly volatile category. Separate data from Boeing Co., the largest aerospace company in the U.S., showed 12 orders for large jets in June, down from 125 in May.
Data on durable-goods orders can be uneven from month to month and are subject to later revision.
In a positive note, a closely watched proxy for business investment, new orders for nondefense capital goods excluding aircraft, rose 0.2% in June from May, after falling the prior two months. Still orders in the category were down 3.8% in the first half of the year compared with the same period in 2015.
Such investments are an important ingredient in improving employee productivity, workers' wages and corporate profits. A lack of investment risks trapping the economy in a low-growth mode. A measure of business investment fell in the first quarter by the most since the recession ended, a major factor holding back overall economic growth to a weak 1.1% annual pace.
After growing strongly in the earlier part of the expansion, manufacturing output has mostly flattened in recent years. A sharp drop in oil prices caused investment in the energy sector to dry up. And a strengthening U.S. dollar has made U.S.-made goods more expensive overseas.
How international events are impacting the U.S. economy is likely on the minds of Federal Reserve officials, who are concluding a two-day meeting Wednesday.
"When there's uncertainty, as everyone knows, there is an inhibiting effect on investment decisions and maybe household decisions as well," Fed governor Daniel Tarullo said earlier this month. The central bank is expected to hold its benchmark interest rate steady following the meeting.
The durable orders report stands in contrast to other recent data suggesting the U.S. manufacturing sector stabilized in June. A Federal Reserve report showed manufacturing output was modestly above year earlier levels in June. And the Institute for Supply Management's gauge showed manufacturing activity in June to its highest level since February 2015.
Wednesday's report showed orders for motor vehicles and parts rose 2.6% in June from May, and demand for machinery only slipped 0.1%.
Shipments of durable goods rose 0.4% during the month, but are still running behind the rate set in the first half of last year.
Write to Eric Morath at eric.morath@wsj.com and Ben Leubsdorf at ben.leubsdorf@wsj.com.