July 4th gas prices lowest in 12 years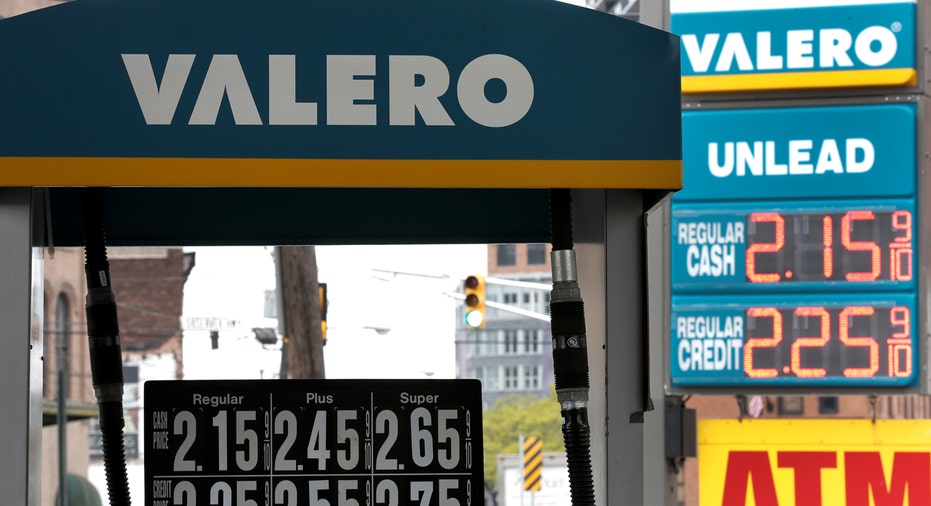 Drivers will find the cheapest gasoline prices for the 4th of July holiday weekend since 2005, thanks to a rare summer break at the pump.
Gas prices will average $2.21 per gallon, according to GasBuddy. That's far below the 10-year average of $3.14 per gallon and roughly 16 cents cheaper than a month ago. It's also the first time since GasBuddy began tracking prices 17 years ago that Independence Day will bring cheaper gas prices than New Year's Day.
Elevated gasoline supplies and weak demand have kept a lid on gas prices heading into the busy summer driving season. Also, OPEC's efforts to drive up oil prices through production cuts were largely thwarted by U.S. drillers, who revived idle rigs and filled the void left by Saudi Arabia and other OPEC producers. In May, the oil cartel declined to slash its output even further, paving the way for more summer savings for motorists.
The national average was $2.26 per gallon on Friday, down from a peak of $2.43 in April.
Americans are driving fewer miles so far this year, despite the continued availability of cheap gas. Improved fuel-economy in new vehicles has also contributed to weaker fuel demand.
"U.S. motorists aren't responding with the same vigor to low gasoline prices that they did last summer," said GasBuddy Senior Petroleum Analyst Patrick DeHaan. "Based on our statistics, motorists aren't as excited about low gas prices. Demand is actually a little bit lower even though prices are lower."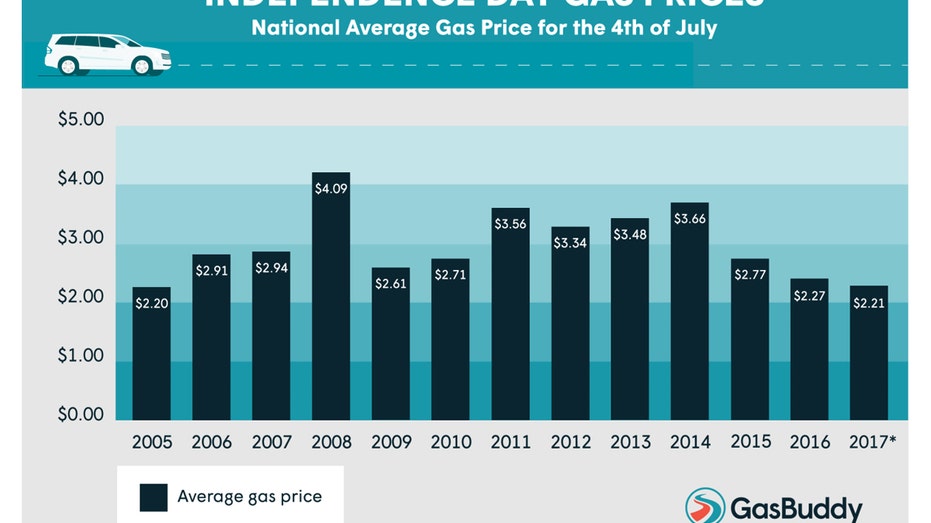 DeHaan added that April's peak may go down as the high mark through the summer, barring any significant disruptions during hurricane season or additional cuts from OPEC. But drivers should expect to see a modest uptick in pump prices following Independence Day, as more people hit the road this summer.
A record 44.2 million people will travel at least 50 miles from home for Independence Day weekend, according to an estimate from AAA. Most of those travelers will drive. AAA said 37.5 million people plan on taking a road trip, up 2.9% compared to last year.