Judge orders Montana congressman photographed, fingerprinted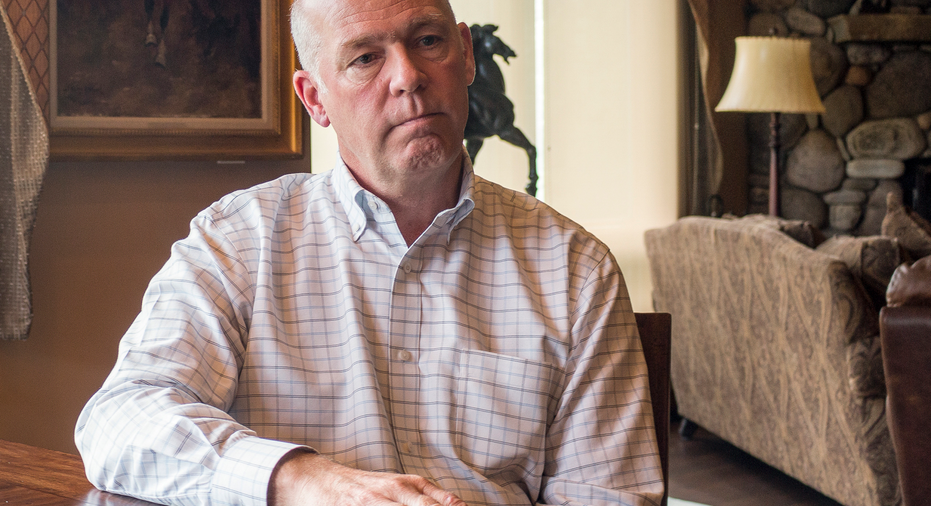 A judge has ordered Montana Rep. Greg Gianforte to be photographed and fingerprinted for assaulting a reporter, opening the possibility of political opponents using the congressman's mug shot next year when he is up for re-election.
Justice Court Judge Rick West ordered Gianforte, a Republican, to report by Sept. 15 to the jail in Bozeman to be booked for the assault charge.
"Greg remains focused on meeting with Montanans from all of the state's 56 counties and being a strong voice for Montana in Washington," Gianforte spokesman Travis Hall wrote in an emailed statement. "Attorneys are reviewing the order and considering options for appeal."
The judge issued the order last week, and it was first reported Monday by the Bozeman Daily Chronicle.
Gianforte had argued he should not have to be photographed and fingerprinted because he was never formally arrested for attacking Ben Jacobs, a reporter for Britain's the Guardian newspaper. Jacobs was trying to ask Gianforte a question about health care legislation when the assault occurred on May 24, the eve of Gianforte's election.
Prosecutors countered that Gianforte, even though he pleaded guilty to a misdemeanor without being arrested, was still subject to the formal booking process at the Gallatin County Detention Center.
Jacobs said Gianforte "body-slammed" him and broke his glasses. Audio recorded by Jacobs documented the sounds of a scuffle followed by Gianforte yelling, "Get the hell out of here!"
Gianforte's campaign initially characterized Jacobs as the aggressor, but Gianforte pleaded guilty to the misdemeanor charge in June and said in an apology letter that he alone was responsible for the attack.
The day after the assault, Gianforte defeated Democrat Rob Quist in a special election to replace Interior Secretary Ryan Zinke as Montana's only congressman. Gianforte has already filed paperwork to run for re-election in 2018 and has one Democratic challenger so far, Billings attorney John Heenan.
Gianforte contested the judge's original order that he be booked, fingerprinted and photographed. His attorneys said the judge did not have authority to order a defendant to be photographed or fingerprinted and argued Gianforte was exempt from the requirements because he was charged with a misdemeanor, not a felony.
West said in his order, signed Thursday, that the court has the authority to order fingerprinting and photographing. If Gianforte doesn't comply by Sept. 15, he will be in contempt of court, West wrote.
It's virtually guaranteed that Democrats will use a Gianforte mug shot to try to persuade voters not to vote for him in the next campaign. Montana Democratic Party spokesman Roy Loewenstein said Monday the mug shot is part of Gianforte's story.
"We're intending to help explain to Montana voters who Gianforte is," Loewenstein said. "We're going to make sure they see the complete record."
Gianforte was fined $385 and ordered to complete 40 hours of community service and 20 hours of anger management counseling. He also apologized to Jacobs and gave $50,000 to the Committee to Protect Journalists.
Gianforte plans to work off his community-service sentence with a Bozeman organization that builds custom wheelchairs for children.
___
This version corrects that the order was issued on Thursday, not Friday.