Judge denies El Chapo's effort to dismiss drug traffic case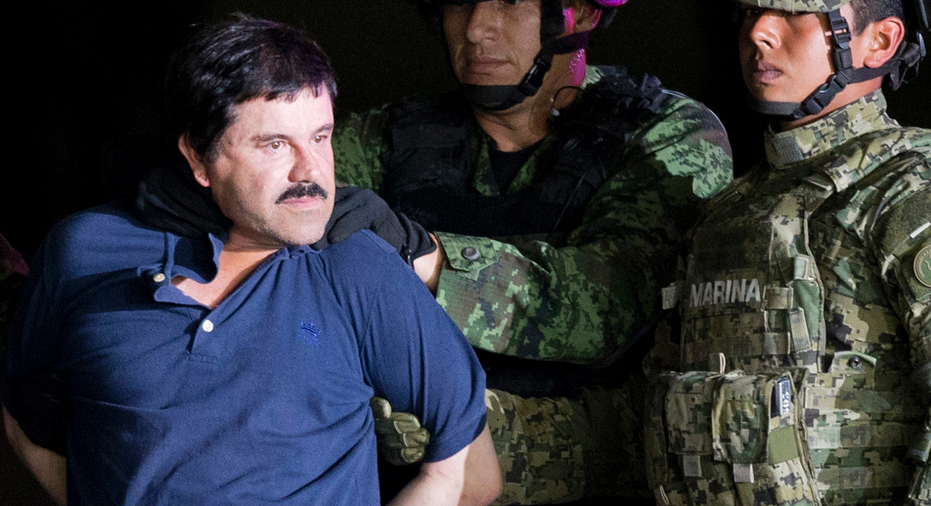 A drug trafficking case against Mexican drug lord Joaquin "El Chapo" Guzman won't be dismissed even though his lawyers argued the U.S. government violated international law by charging him with different crimes after he was extradited, a federal judge said on Friday.
El Chapo was transported from Mexico to New York in January to face charges that he oversaw a multibillion-dollar international drug trafficking operation that laundered money and oversaw a ruthless campaign of murders and kidnappings. His lawyers argued in court papers that the government charged him with different crimes after he was en route to the U.S.
Judge Brian Cogan ruled Friday that El Chapo can't raise the issue without protest or objection from Mexico.
El Chapo's lawyers said they were disappointed but not surprised by the ruling.
"We still believe Mr. Guzman's rights under the treaty were violated, and given that other Circuit Courts give the defendant the right to object to violations of extradition treaties, hope that the Supreme Court will decide this issue favorably to Mr. Guzman in the future," attorney Michael Schneider wrote in a statement.
El Chapo's defense also claimed that he's being held in inhumane and overly restrictive conditions at a high-security Manhattan jail known for housing mob and terrorism suspects.
The U.S. government has argued that El Chapo's strict jail conditions are appropriate for someone who escaped from prison twice in Mexico, including once through a tunnel dug to the shower in his cell. Prosecutors said that even while he was behind bars in Mexico he used coded messages, bribes and other means to control his drug trafficking operation, the Sinaloa cartel, and orchestrate his breakouts.
El Chapo's case is set for trial in April, but there was a hitch last month when his attorneys failed to receive assurances that they'll get paid, leaving the defense in limbo.