JPMorgan's Dimon Buys More Than $25M of Company Stock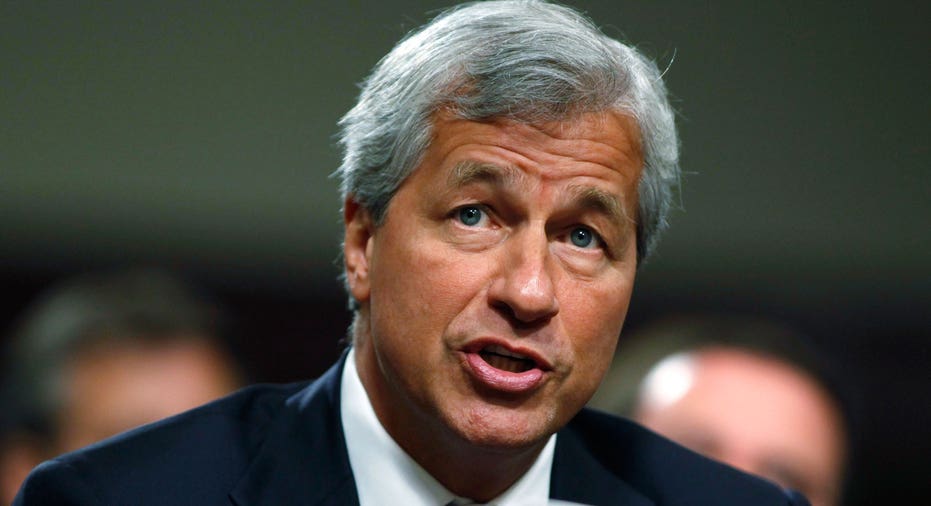 Jamie Dimon, chief executive officer of JPMorgan Chase, on Thursday bought 500,000 shares of the company's stock for more than $25 million, according to a filing with the U.S. Securities and Exchange Commission.
JPMorgan shares closed at $53.07 on Thursday. The stock has fallen nearly 20 percent this year, in line with the decline of the KBW Bank Stock index.
JPMorgan shares have fallen as the outlook for bank profits has dimmed with expectations of continued low interest rates, higher costs for bad loans, particularly related to energy, and a slow economy.
JPMorgan said last month that its tangible book value, which is its net worth, was $48.13 per share at the end of December.
Dimon's purchase on Thursday totaled $26.59 million and brought his total beneficial ownership to 7.79 million shares worth $413 million at Thursday's closing price. The purchases were made through personal and family accounts, the filing showed.
Dimon's share purchase was reported by the Wall Street Journal before the filing became public.
(Reporting by David Henry in New York; Editing by Leslie Adler and Lisa Shumaker)