JPMorgan Restarts HP; Cautious on Big Challenges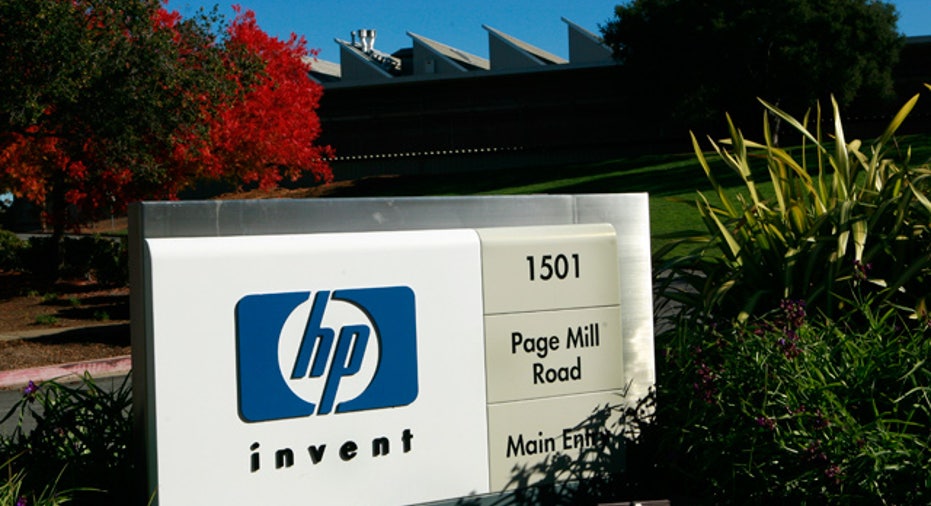 Hewlett-Packard Co <HPQ.N> could face a troubled turnaround, with tough challenges that could result in underwhelming revenue and earnings growth, JP Morgan said, resuming coverage of the Silicon Valley company with an "underweight" rating.
HP is likely to underperform its peers as it undergoes a leadership transition, and the broader economy affects an overhaul of its businesses, JP Morgan analysts, led by Mark Moskowitz, wrote in a client note.
In August, HP stunned Wall Street by dropping its new TouchPad tablet device and saying it may spin off the world's largest personal computer business.
"HP's $11.7 billion buy of software company Autonomy <AUTN.L> is expensive in the context of slowing organic growth and was not in the best interest of shareholders," Moskowitz said.
"We think HP has set an unfavorable precedent that favors the sellers, not shareholders ... HP will have to make a series of acquisitions over the next 5-10 years to become a full-fledged, one-stop IT shop," he said.
The analyst expects HP, which has missed profit expectations three quarters in a row, to further disappoint Wall Street in the near to mid-term.
"The unclear messaging related to the PC business has contributed to competitive displacements, based on our conversations with industry contacts. It is our view that Dell and Lenovo are the early beneficiaries," Moskowitz said, adding a slowdown would weigh on HP's printer and services businesses.
Printer sales are likely to be dented as consumers move to smartphones and tablets, and slowing demand squeezes corporate IT budgets.
HP last month named Meg Whitman as president and CEO, replacing Leo Apotheker in a bid to restore investor confidence in the tech blue-chip.
Moskowitz praised Whitman's leadership and communication skills, but expressed concerns about the former eBay Inc <EBAY.O> CEO's appointment.
"Our research indicates Whitman was not always willing to make the big changes at eBay near the end, and changes that investors had sought did not occur until after Whitman's tenure. We are cautiously optimistic on the new appointment."
Shares of the Palo Alto, California-based company closed at $23.02 on Tuesday on the New York Stock Exchange.
(Reporting by Soham Chatterjee in Bangalore; Editing by Viraj Nair)