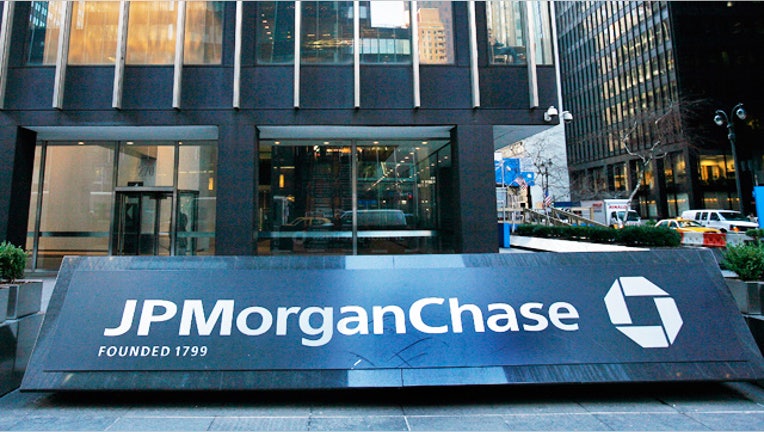 JPMorgan Chase, the biggest U.S. bank by assets, reported a better-than-expected quarterly profit, helped by a tight controls on expenses, loan growth and a rebound in capital markets.
The bank's net income slipped to $6.20 billion in the second quarter ended June 30, from $6.29 billion a year earlier, as it set aside more money to meet future loan losses.
However, earnings per share rose to $1.55 from $1.54, handsomely beating the average analysts' estimate of $1.43 per share, according to Thomson Reuters I/B/E/S.
JPMorgan is the first U.S. bank to announce results for the quarter, as well as the first to report since Britain voted on June 23 to leave the European Union.
The vote threw into doubt the likelihood of a U.S. interest rate hike anytime soon, meaning that lending margins will remain under pressure. It also raised questions about how much money and time U.S. banks will have to spend to shift some of their London operations serving European customers.
JPMorgan said after the Brexit vote that it was considering changes to its structure in Europe that could result in moving some of its 16,000 UK-based employees.
The bank's earnings announcement on Thursday did not provide any details of the bank's post-Brexit strategy.
JPMorgan's total revenue rose 2.8 percent to $25.21 billion, while revenue from fixed-income trading - the bank's most volatile business - jumped 35 percent to $3.96 billion.
Net interest income increased 6 percent to $11.7 billion, but low borrowing costs coupled with a strong labor market helped mortgage banking revenue rise 4.8 percent.
JPMorgan's shares were up 1.88 percent at $64.35 in premarket trading. Other bank shares were also higher.
The U.S. Federal Reserve last raised rates in December, by 0.25 percentage points, after keeping them near zero for almost a decade. At the start of the year, it was widely expected that there would be two rate hikes this year.
Now, Wall Street's top banks are almost evenly split on whether the Fed will raise rates at all this year, according to a Reuters poll.
JPMorgan's total noninterest expenses fell 5.9 percent to $13.64 billion in the quarter, while total provisions for bad loans jumped 50 percent to $1.4 billion.
While JPMorgan is a major lender to energy companies, its total loans to the industry are relatively small in comparison to the bank's assets of more than $2.4 trillion.
Loans to those industries at the end of March totaled $48 billion, or 5.8 percent of JPMorgan's total wholesale loans.
Investment banking revenue fell 15 percent to $1.49 billion in the latest quarter.
Wells Fargo & Co and Citigroup Inc. the third and fourth-biggest U.S. banks, report results on Friday.
Up to Wednesday's close, JPMorgan's shares had fallen 4.3 percent since the start of the year.
(Reporting by Sweta Singh in Bengaluru and David Henry in New York; Editing by Ted Kerr)