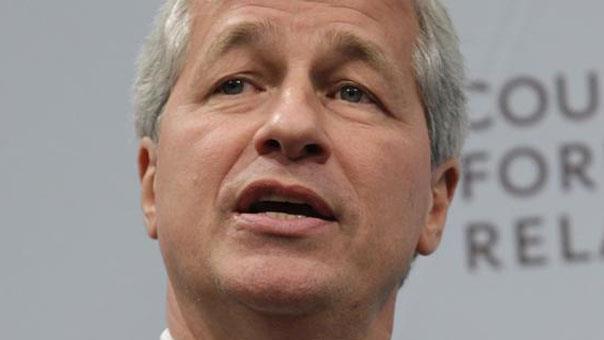 JPMorgan Chase CEO Jamie Dimon is hopeful that the somewhat lackluster U.S. economic growth is improving, while he outlined the challenges the economy still faces in his letter to shareholders.
"Our growth cumulatively in this expansion has been about 20%, while a more normal recovery would have seen growth of over 40% by now," Dimon wrote in his letter to shareholders, adding, "however, with recent reforms, the situation may be improving."
Of the reforms, Dimon talked about his approval of the tax cuts, stating, "I am pleased that we did the right thing – not the easy thing. Congress took a historic step in 2017 to reform America's broken and outdated tax code."
JPMorgan Chase announced earlier that it would invest $20 billion over five years, in its employees and communities, thanks in part to a more constructive regulatory and business environment.
Dimon expects tax reform will offer both short and long-term benefits.
While Dimon has long critiqued America's "uncompetitive" tax environment, and cheered Trump's tax reform, he has also critiqued over-regulation.
"Overregulation continues to cripple the economy … while it is absolutely necessary to have proper regulation, often, though, we confuse more regulation with good regulation. What is really needed is smart regulation," Dimon said in the letter.
When it comes to these challenges that are still holding back the economy, he noted that it won't be an easy fix.
"Just as it took many years for these obstacles to develop, it is going to take sustained effort over many years to right the course," Diamond wrote.
Other challenges he sees include credit availability, declining labor force participation and U.S. infrastructure, which he calls a "disaster."
Dimon is not immediately concerned about the deficit but it needs to be fixed, stating that the real problem with the deficit is the uncontrolled growth of entitlement programs.