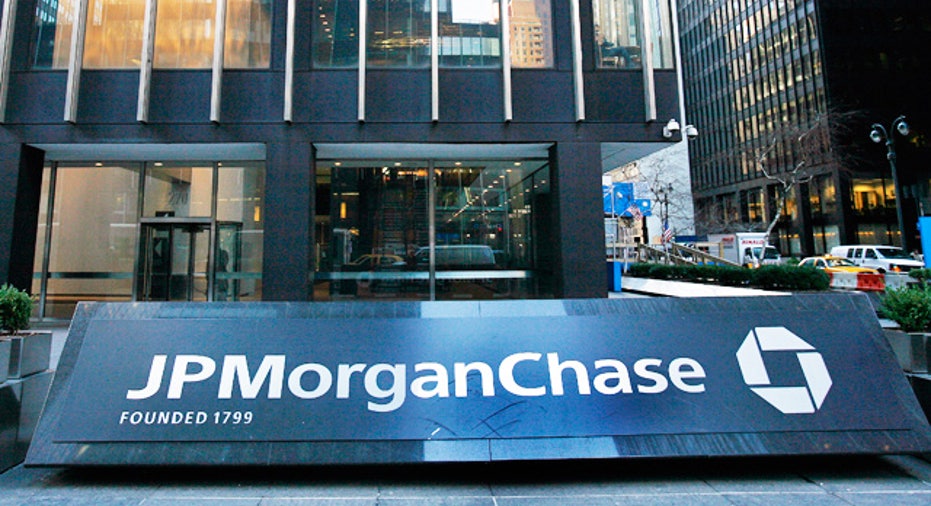 J.P. Morgan Chase & Co. said its fourth-quarter profit rose thanks in part to higher earnings within its investment banking division.
The largest U.S. bank by assets reported a profit of $5.43 billion, or $1.32 a share. That compares with a profit of $4.93 billion, or $1.19 a share, in the same period of 2014. Analysts polled by Thomson Reuters had expected earnings of $1.25 a share.
Revenue rose to $23.75 billion. Analysts had expected $22.89 billion.
Investors will next turn to the bank's earnings call Thursday morning to find out whether Chairman and CEO James Dimon or Chief Financial Officer Marianne Lake will shed light on topics ranging from the impact of $30 oil on the bank's balance sheet to the likelihood of further U.S. interest-rate increases and skittishness about China and Asian stock markets.
Profit in the investment banking division increased to $1.75 billion from $972 million in the fourth quarter of 2014.
J.P. Morgan's trading revenue decreased 4% to $3.64 billion from $3.8 billion in the fourth quarter of 2014. Compared with the third quarter, trading was down 16%, about where corporate and investment bank head Daniel Pinto predicted it would be in November.
Costs decreased to $14.26 billion from $15.41 billion a year earlier, an effort the bank continues to drill down on.
Legal costs totaled $644 million in the fourth quarter, compared with $990 million in the same period a year ago and $1.3 billion in the third quarter. J.P. Morgan struck a long-awaited settlement with the Securities and Exchange Commission and Commodity Futures Trading Commission in December for $307 million regarding allegations that two of its units failed to disclose conflicts of interest to wealthy clients. The bank paid an additional $4 million in January to the SEC to settle charges it misled customers about its brokers' compensation.
Return on equity, a measure of J.P. Morgan's profitability, was 9% in the fourth quarter, unchanged from the same period a year ago. This week's announcement that MetLife Inc. will divest a chunk of one of its main business could re-insert J.P. Morgan into the debate about whether it might be better for shareholders if global banks broke themselves up into smaller, more manageable units.
Shares in J.P. Morgan, which edged up 0.5% premarket, hit an all-time record above $70 in July but have fallen 19% since then. Since the beginning of 2016, they are down 13% compared with an 11% decrease in the KBW Nasdaq index of bank stocks. Big-bank stocks have been hit hard this year as jitters about a China slowdown and oil-company defaults pressure the earnings outlook.
-Peter Rudegeair contributed to this story.
Write to Emily Glazer at emily.glazer@wsj.com