John Paulson's Big Stock Changes (BAC, C, AEM, AU, COF, GFI, GRFS, JPM, LIFE, NYX, RAH, THC, WFC, GLD, NWSA)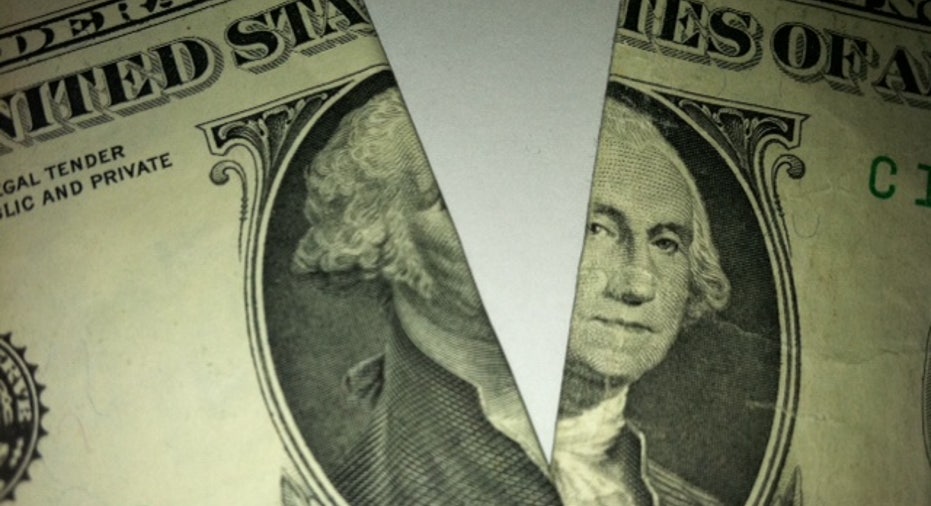 Billionaire and hedge fund manager John Paulson of Paulson & Co. and of Paulson Management is a widely followed equity hedge fund manager for whale watchers.  He has made billions of dollars, but 2011 is proving to be a very tough year.  We have tracked some of the more obvious portfolio changes in the Paulson 13F filing from this evening (as of June 30):
Bank of America Corporation (NYSE: BAC) has been trimmed to about 60.4 million shares, down from about 123.6 million from March 31, 2011.  It is likely that Paulson has trimmed even more as the price tanked, unless he bought more last week during the panic.  Keep in mind that there are some additional warrants for 29 million shares expiring in 2019 and some 9.68 million warrants expiring in 2019.  Both warrant positions are smaller than the May 16 filing as well for the March 31 cut-off date.
Citigroup Inc. (NYSE: C) was also cut to 33,505,002 shares and there are warrants for another 225,000 shares.  The split adjusted shares on March 31 were 41.2 million shares.
A partial list of the standout changes we saw are as follows…
Agnico-Eagle Mines Ltd. (NYSE: AEM) is a new small position listed as 700,0000 shares as of June 30 that was worth some $44.2 million at the time.
AngloGold Ashanti Ltd. (NYSE: AU) is a lower ADR stake as the June 30 position was listed as 39,935,382 versus what was listed 41,046,974 on March 31.
Capital One Financial Corporation (NYSE: COF) is one that Paulson actually grew to 21,100,000 as of June 30 versus 18,000,000 as of March 31.
Gold Fields Ltd. (NYSE: GFI) was down slightly listed as 24,700,000 shares on June 30 versus 26,050,000 on March 31.
Grifols, S.A. (NASDAQ: GRFS) is a new position for Paulson and the ADR's worth was $107.1 million for the 14,266,995 shares as of June 30.
J.P. Morgan Chase & Co. (NYSE: JPM) was cut to 47 million shares as of June 30 versus 50 million shares as of March 31.
Life Technologies Corporation (NASDAQ: LIFE) was listed as a new position of 7,520,000 shares as of June 30.  That stock has been pounded since June 30 when shares were above $50.00 versus $38.84 today.
NYSE Euronext Group Inc. (NYSE: NYX) was a new position of 3,000,000 shares as of June 30, implying he is ready to profit from the buyout (merger).
Ralcorp Holdings Inc. (NYSE: RAH) is a much higher position as Paulson must think the buyout merits are there… This was listed as 3,692,000 shares at June 30 versus only 400,000 back on March 31.  Nice gains have been made since.
Tenet Healthcare Corp. (NYSE: THC) is one where Paulson must think a buyout will ultimately come because he has added Tenet as a pick whereas it was not on there before.  The new position was listed as 20,000,000 shares.
Wells Fargo & Co. (NYSE: WFC) was listed as being 33,600,000 shares as of June 30, but this is a gain compared to the 20,500,000 shares as of March 31.
The big surprise is that the SPDR Gold Trust (NYSE: GLD) was kept static at 31,500,000 shares worth some $4.59 billion as of June 30.  What is interesting is that if he has stuck by the position he is up more.
Trouble is apparently no obstacle, if Paulson stuck with this position.  News Corporation (NASDAQ: NWSA) was listed as a new position with some 10.4 million common shares.
If you want to see the change in the total value of Paulson's holdings, it is being confirmed that his value fell.  It was listed as $29.05 billion in total for the funds under the filing as of June 30, 2011.  The figure total was $34.27 billion on March 31.
JON C. OGG