Jobless Claims Surge to 8-Month High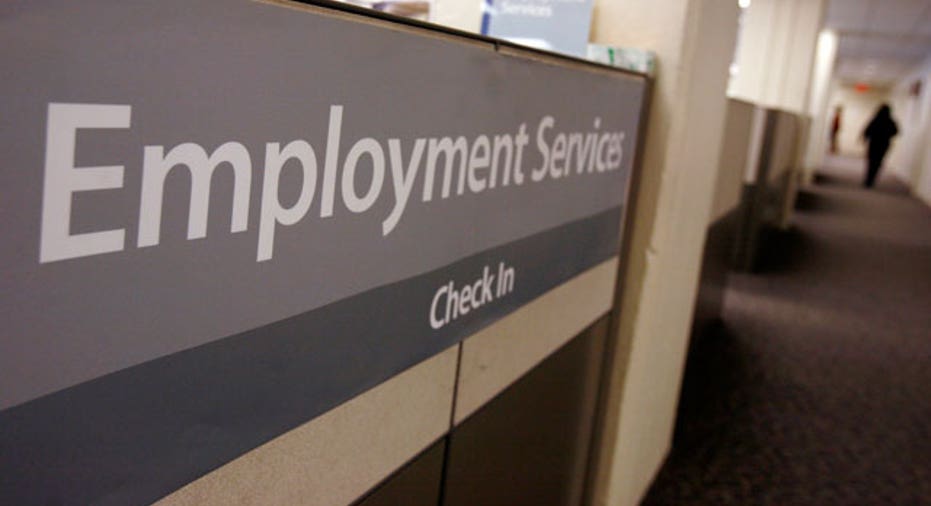 New U.S. claims for unemployment aid unexpectedly rose last week to touch their highest level in eight months, pushed up by factors ranging from spring break layoffs to the introduction of an emergency benefits program, a government report showed on Thursday.
Initial claims for state unemployment benefits rose 43,000 to a seasonally adjusted 474,000, the highest since mid-August, the Labor Department said
Economists polled by Reuters had forecast claims dropping to 410,000. The prior week's figure was revised up to 431,000 from the previously reported 429,000.
The four-week moving average of unemployment claims, a better measure of underlying trends, increased 22,250 to 431,250, the highest since November.
The data falls outside the survey period for the government's closely watched employment report for April, which will be released on Friday. Nonfarm payrolls will be reported up 186,000 for last month, according to a Reuters survey, after rising by 216,000 in March -- which was the most in 10 months.
The anticipated slowdown in hiring is mostly blamed on high food and gasoline prices, which clipped economic growth in the first quarter. Still, the unemployment rate is expected to have held at a two-year low of 8.8 percent.
A Labor Department official attributed the surprise surge in claims last week to spring break layoffs in New York, which added 25,000, and the start of an emergency benefits program in Oregon, which brought in new claimants, including some already on the regular programs.
There were also additional claims from the auto sector, the official said, adding that there could have been some small claims related to the tornadoes that struck parts of the country. However, he said such claims would normally go into a parallel program.
The New York spring break fell outside the dates the department uses for seasonal adjustments to account for the holiday nationwide.
"The increases are beyond what seasonal factors expected and that is causing claims to go up," the official said.
The number of people still receiving benefits under regular state programs after an initial week of aid increased 74,000 to 3.73 million in the week ended April 23.
Economists had expected so-called continuing claims to edge up to 3.65 million from a previously reported 3.64 million.
The number of people on emergency unemployment benefits dipped 718 to 3.45 million in the week ended April 16, the latest week for which data is available. A total of 8.01 million people were claiming unemployment benefits during that period under all programs.