Jobless Claims Fall Below 400,000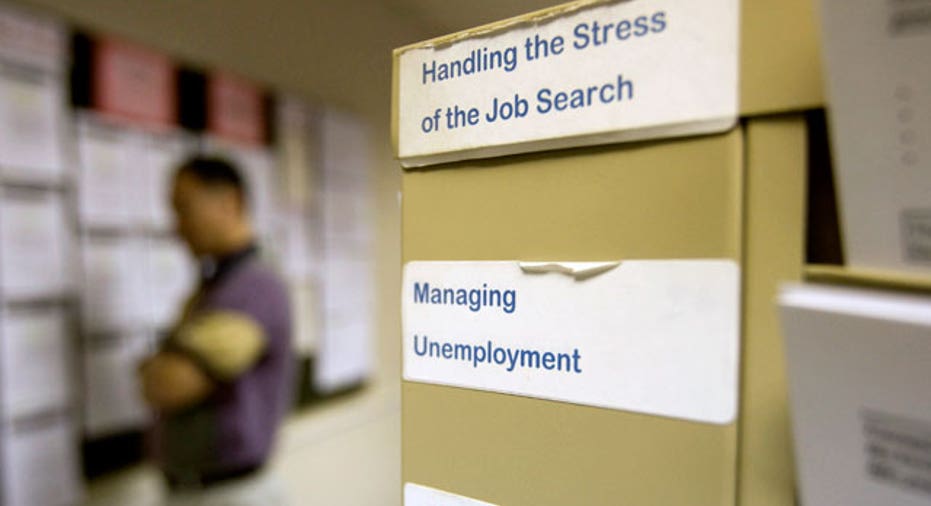 New U.S. claims for unemployment benefits fell more than expected last week, dropping below the key 400,000 level for the first time since early April, according to a government report on Thursday that pointed to some labor market improvement.
Initial claims for state unemployment benefits dropped 24,000 to a seasonally adjusted 398,000, the Labor Department said.
Economists polled by Reuters had forecast claims falling to 415,000. The prior week's figure was revised up to 422,000 from the previously reported 418,000.
Employment growth stumbled badly in May and June, with the increase in nonfarm payrolls totalling only 43,000.
The drop in jobless claims last week below the 400,000 mark that is normally associated with stable jobs growth will be welcome news for the economy after a recent string of weak data.
It is also a hopeful sign for the economy which has struggled to regain momentum after growth faltered in the first half of 2011.
The government is expected to report on Friday that the economy grew at a 1.8 percent annual rate, according to a Reuters survey, after a tepid 1.9 percent pace in the first three months of the year.
On Wednesday, the Federal Reserve said growth slowed in much of the country in June and early July.
A Labor Department official said there were no special factors in last week's jobless claims data. The four-week moving average of claims, considered a better measure of labor market trends, fell 8,500 to 413,750.
The number of people still receiving benefits under regular state programs after an initial week of aid declined 17,000 to 3.70 million in the week ended July 16.
Data for the so-called continuing claims covered the survey week for the household survey from which the unemployment rate is derived. The jobless rate rose to 9.2 percent in June from 9.1 percent in May.
The number of Americans on emergency unemployment benefits rose 18,427 to 3.17 million in the week ended July 9, the latest week for which data is available.
A total of 7.65 million people were claiming unemployment benefits during that period under all programs, up 320,152 from the prior week.