J&J says don't use drug in execution: WSJ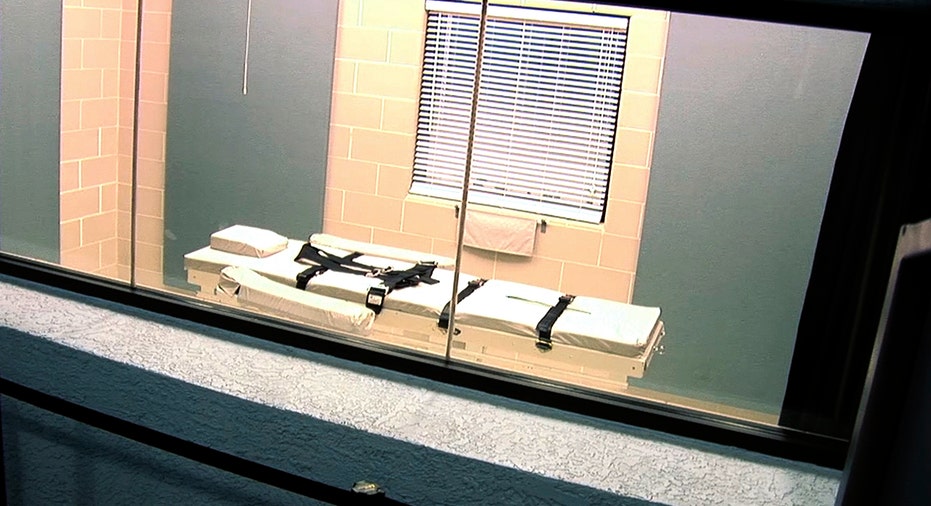 A Johnson & Johnson (NYSE:JNJ) company opposes plans by Florida authorities to use one of its drugs in a coming execution, marking the first time the world's largest pharmaceutical manufacturer has waded into the death-penalty debate.
Earlier this year, Florida amended its lethal-injection protocol to include etomidate, an anesthetic agent that has never been used in executions, after exhausting its supply of the sedative midazolam.
Florida authorities are slated to use the updated protocol for the first time on Thursday in the execution of Mark Asay, who was sentenced to death for the 1987 killings of Robert Lee Booker and Robert McDowell in Jacksonville, Fla.
Scientists at Johnson & Johnson's Janssen Pharmaceuticals NV created etomidate in the 1960s. The company never distributed the drug in North America and divested the rest of the business in 2016.
But the company protested on Monday Florida's plan to use etomidate to render death-row inmates unconscious before injecting them with a paralytic agent and a third drug to stop their hearts.
"We do not support the use of our medicines for indications that have not been approved by regulatory authorities," a Janssen spokesman said in an email. "We do not condone the use of our medicines in lethal injections for capital punishment."
No Johnson & Johnson drugs have been used so far in executions, according to Reprieve, an international-rights group that opposes the death penalty.
At least eight companies make etomidate. Florida, like many states, keeps the identity of its suppliers secret.
Many manufacturers have curbed access to their drugs for lethal injections at the urging of death-penalty abolitionists, forcing corrections departments to reach for alternatives and create new protocols, which lawyers for death row inmates have challenged vigorously.
In recent years, companies including Baxter International Inc., McKesson Corp., Pfizer Inc. and Roche Holding AG have publicly opposed the use of their drugs in executions.
Maya Foa, Reprieve's director, said Johnson & Johnson's opposition was a milestone in the industry's retreat from the death penalty.
"The world's largest drug manufacturer has added its voice to the industry-wide consensus that opposes the misuse of medical products in lethal injection executions," she said.
Kent Scheidegger, legal director and general counsel of the Criminal Justice Legal Foundation, which supports the death penalty, said drug companies have caved to pressure from abolitionists.
"The drug industry had no problem supplying execution drugs until they came under fire for it," he said. "As a matter of business, the profit from selling to this very small market is not worth the problems the opponents can generate."
Julie Jones, secretary of the Florida Department of Corrections, said in a January letter to Gov. Rick Scott that the new protocol "will not involve unnecessary lingering or the unnecessary or wanton infliction of pain and suffering."
Mr. Scott's press secretary referred questions to a spokeswoman for the Florida Department of Corrections, who declined to comment.
The Florida protocol calls for an injection of etomidate, followed by the paralytic agent rocuronium bromide and potassium acetate to stop the heart.
Expert witnesses for Mr. Asay testified that etomidate is quick-acting and known to cause muscle movements and pain on injection in some patients, making it unsuitable for lethal injections.
The Florida Supreme Court ruled last week that Mr. Asay is "at small risk of mild to moderate pain," and declined to halt his execution.
Write to Joe Palazzolo at joe.palazzolo@wsj.com
This article is being republished as part of our daily reproduction of WSJ.com articles that also appeared in the U.S. print edition of The Wall Street Journal (August 22, 2017).