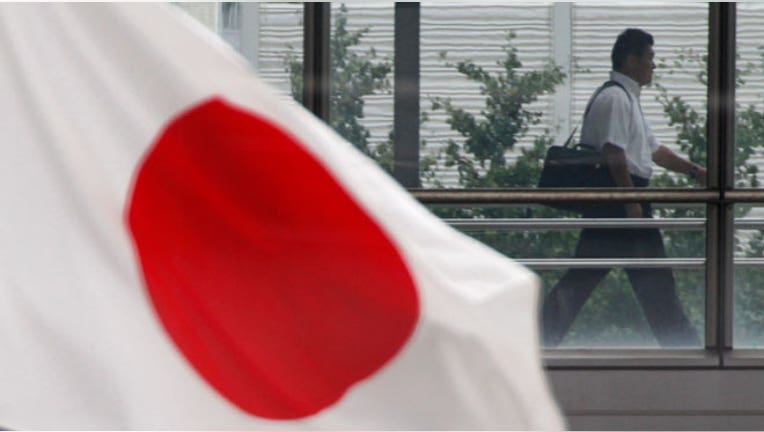 Japanese equities led a tumble in Asian shares as the dollar slipped to fresh lows against the yen on Thursday, as investors worry what might happen if the U.S. Federal Reserve's winds back its massive stimulus programme.
"The rising yen is just a minor reason that triggered further selling. The fundamental concern that's been in investors' heads is the possibility that the Fed is exiting from quantitative easing," said a fund manager at a U.S. hedge fund.
Despite the slide in Asian shares, European stock markets are expected to edge higher, with financial spreadbetters predicting London's FTSE 100, Paris's CAC-40 and Frankfurt's DAX to open as much as 0.4 percent higher. A 0.1 percent drop in U.S. stock futures pointed to a more sober tone at Wall Street open.
The Nikkei stock average tumbled more than 5 percent to a five-week low, dragged lower by the dollar's decline to its lowest since May 10 against the yen, which weighed on exporters.
The Nikkei's rally had been driven by bets for a weakening yen as a result of the Bank of Japan's bold reflationary measures to help Japan regain strength.
"It may seem illogical (for the forex market to follow the Nikkei), but a weaker yen led to optimism for stocks before, so right now the Nikkei's retreat has initiated a fall in the dollar-yen too," said Masashi Murata, senior currency strategist at Brown Brothers Harriman in Tokyo.
The magnitude of position reshuffling may be greater for the Nikkei which outpaced the rest of Asian bourses by far with its 38 percent gain since the start of 2013. Bourses in Indonesia and the Philippines, both of which hit record highs this year, have shown 19 percent and 21 percent growth year-to-date.
MSCI's broadest index of Asia-Pacific shares outside Japan shed 0.8 percent to a six-week low of 463.31.
Sentiment was also weighed as the CBOE Volatility index , which measures expected volatility in the Standard & Poor's 500 index over the next 30 days, hit a five-week high on Wednesday before closing up 2.4 percent.
The dollar also weakened broadly, as Wall Street retreated on fears that strength in the U.S. economy could lead the Fed to scale down its aggressive support measures, and as U.S. Treasury yields eased from multi-month highs on Wednesday.
"Speculation about the Fed may be affecting markets in Asia which have been rallying on funds flowing in as a result of the Fed's stimulus," particularly in Hong Kong, said Hirokazu Yuihama, a senior strategist at Daiwa Securities in Tokyo.
"But such speculation about the Fed scaling down its stimulus has been surfacing since the start of the year, and investors may eventually shift their focus to the region's moderate growth which will likely improve corporate earnings prospects, after the current adjustment phase is over," he said.
Australian shares shed 1.2 percent to their lowest in nearly two months as financials lost ground while weak metals prices hit miners. Hong Kong shares fell 1 percent while Shanghai shares eased 0.3 percent.
The dollar fell to a session low of 100.555 yen while the dollar index measured against a basket of six key currencies slipped 0.37 percent to 83.347, moving further away from its highest since July 2010 of 84.498 reached on May 23.
Hiroshi Maeba, head of FX trading Japan for UBS in Tokyo, pointed to a sense of uneasiness when both U.S. equities and Treasury yields jumped earlier this week, which suggested stocks were due for a correction, but views of a potential shift in Fed policy as the U.S. economy recovers justified a rise in yields more than in equities.
"The dollar is undergoing adjustments as other markets sort out this strange situation. But the U.S. economy is resilient, and if U.S. yields are rising as a result of a positive growth outlook, then equities will eventually stabilise. In a broader scope, there is no change in a trend for dollar buying and selling of the yen and the Swiss francs," Maeba said.
Benchmark U.S. 10-year Treasury yields eased to 2.12 percent on Wednesday, having reached a 13-month high of 2.24 percent earlier this week.
"In the investment grade space, U.S. Treasuries remain the single largest risk at the moment. We prefer short-dated corporate papers and continue to underweight perpetual bonds given the high convexity risk (from low coupons) in a rising rate environment," said Arthur Lau, Pinebridge Investments head of fixed income Asia ex-Japan.
Investors will keep a close eye on upcoming U.S. data including the week's jobless claims number and first-quarter gross domestic product data due later in the session.
Japan's capital flows data on Thursday showed foreign investors remained net buyers of Japanese stocks for the week ending on May 25 while Japanese investors sold a net 1.117 trillion yen of foreign bonds in the same period.
Demand worries continued to weigh on commodities.
U.S. crude futures recovered earlier losses to inch up 0.1 percent to $93.22 a barrel while Brent rose 0.3 percent to $102.74.
Tumbling stocks underpinned spot gold, which rose as much as 1 percent and last traded up 0.8 percent to $1,403.16 an ounce.
"This is a very tricky issue. I don't think Fed chairman Ben Bernanke really wants to start tapering stimulus, but more and more policymakers are for it," said Joyce Liu, an investment analyst at Phillip Futures.