Japan Central Bank Said to Cut Next Fiscal Year's Growth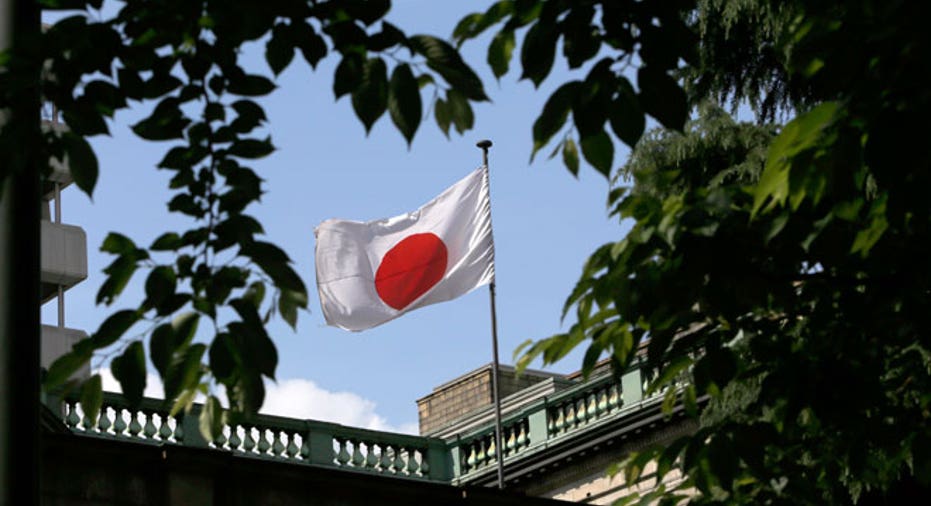 The Bank of Japan (BOJ) is expected to cut next fiscal year's economic and price forecasts at a quarterly review in April, sources say, reflecting growing gloom in the bank after its most recent stimulus measures fell on stony ground.
Downgrading its forecasts could heighten pressure for additional easing measures, though there is waning confidence that monetary policy is providing an effective boost to the economy.
The BOJ's decision to adopt negative interest rates in January failed to boost stock prices or arrest an unwelcome rise in the yen, and the economy remains stagnant despite nearly three years of its pumping between 60 and 80 trillion yen ($530-700 billion) annually into the economy.
While many BOJ officials remain optimistic about domestic demand, some fret that global market turbulence and sluggish emerging market demand are taking a heavier-than-expected toll on exports and factory output.
To reflect weak external demand, BOJ board members may cut their growth and price projections at a quarterly review to be conducted at a critical policy meeting on April 27-28, sources familiar with its thinking said.
"Risks are clearly tilted toward the downside both in terms of the economy and prices," said one of the sources, a view echoed by two other officials familiar with the BOJ's thinking.
The BOJ is also conducting a review of interest rates next week, and its language on exports, output and the overall economy may be less rosy than in January, when it said the economy continued to recover moderately on a pick-up in exports, the sources added.
Pessimists in the BOJ warn that if market turbulence persists, the bank's baseline expectation of moderate economic recovery could come under threat.
"Some in the BOJ may feel the economy is moving sideways, rather than recovering," another source said.
WARY OF EASING
Under its forecasts made in January, the BOJ expects the economy to expand 1.5 percent and core consumer inflation to hit 0.8 percent in the coming year beginning in April.
Central bank policymakers may cut the growth estimate closer to private forecasts of around 1.3 percent, blaming the cut on sluggish overseas demand, the sources said.
A rise in the yen, which is now around 115 to the dollar compared with 120 in January, will also weigh on inflation by pushing down the cost of imported goods and fuel, they said.
Japan's economy contracted in the final quarter of last year, and analysts expect growth to have picked up only modestly in the current quarter.
With inflation stuck far below the BOJ's 2 percent target, analysts polled by Reuters expect the central bank to cut its negative rates further to 0.2 percent at or before its July meeting.
BOJ Governor Haruhiko Kuroda, however, continues to sound an upbeat note and insisted on Monday that negative rates would have a "very powerful" stimulus effect on the economy by driving down borrowing costs and nudging firms into boosting investment.
Many BOJ policymakers are wary of expanding stimulus soon, with board members who dissented from the January move saying the bank may have exhausted steps to spur inflation or investment.
"Private-sector interest rates are already very low, so the (negative rate) policy won't necessarily lead to increases in capital expenditure," BOJ board member and former banker Koji Ishida said last month.
(Additional reporting by Yoshifumi Takemoto and Sumio Ito; Editing by Will Waterman)