Jamie Dimon Says He Won't Leave Trump's Strategic and Policy Forum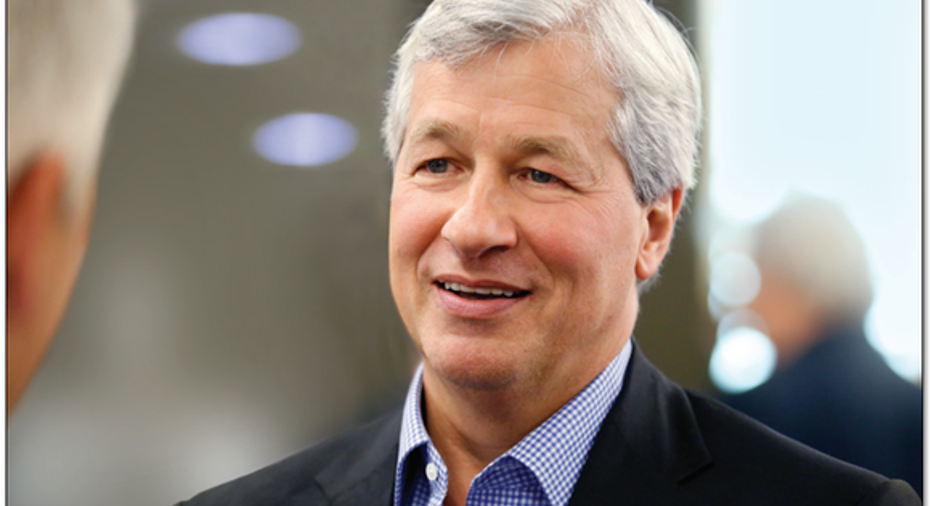 JPMorgan Chase (NYSE:JPM) CEO Jamie Dimon on Tuesday rejected calls from the company's shareholders at their annual meeting to leave President Donald Trump's Strategic and Policy Forum.
Dimon simply said "no," according to a report from Bloomberg News. The leader of America's biggest bank by assets said while he doesn't agree with all of the president's policies and ideas, he wants to help the leader of the free world be successful.
"He's the pilot flying our airplane," Dimon reportedly said. "We're trying to help. I would try to help any president of the United States because I'm a patriot."
Separately, Dimon fielded questions about whether JPMorgan should continue financing debt for companies like Geo Group (NYSE:GEO) and CoreCivic (NYSE:CXW), companies that own privately-run prisons and detention centers for immigrants. Shares of the two private-prison operators soared after Trump's election in November. While on the campaign trail, the then-presidential candidate vowed to crack down on crime and illegal immigration. Investor sentiment was split on the matter of JPM's involvement, according to reports.
Dimon said the company would look into the matter before making a decision whether to continue the bank's involvement or not.
Shares of JPMorgan Chase traded up slightly in afternoon action to $87.67.