J.P. Morgan's Dimon Says Increased Volatility Here to Stay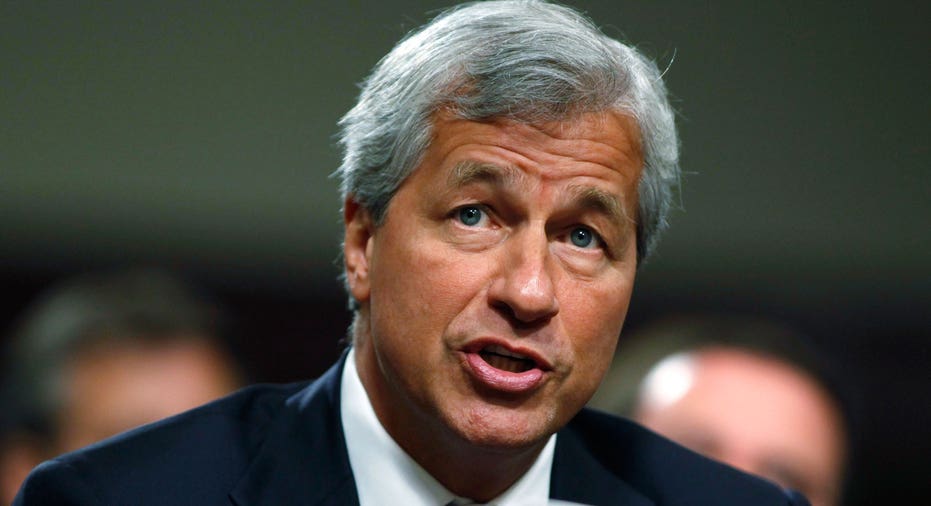 J.P. Morgan Chase & Co. Chief Executive James Dimon warned that increased market volatility is likely here to stay, even as he argued that his firm is getting progressively stronger and safer.
In his annual shareholder letter released late Wednesday, the chairman and CEO of the nation's largest bank by assets said that liquidity in many major markets has gotten worse, leading to "extreme volatility and distortions."
Mr. Dimon cited a number of potential factors, most of which reflect the new rules imposed since the financial crisis, and conceded that the result is "not necessarily a bad thing."
"The good news is that the system is resilient enough to handle the volatility," he wrote. "The bad news is that we don't completely understand why this is happening."
Mr. Dimon also boasted that the firm's traders lost money on fewer than 20 days over the past three years.
The 60-year-old said he wasn't proud that J.P. Morgan's share price is essentially flat when compared with the S&P 500 over the past decade.
Yet he said many legal and regulatory issues that J.P. Morgan and the banking industry have faced are beginning to dissipate, which will help boost the strength of the underlying businesses.
Still, Mr. Dimon was critical of the government's stress tests, which he said measured scenarios that went beyond any recent crisis. He said the 2015 Comprehensive Capital Analysis and Review, or CCAR, projected much higher credit losses than all the banks during the Great Recession. He added that the bank runs hundreds of its own stress tests weekly.
"We manage our company so that even under the worst market stress test conditions, we would almost never bear a loss of more than $5 billion," he wrote in the 50-page letter.
Since 2011, Mr. Dimon said the bank's head count associated with what it calls "controls" has grown to 43,000 people from 24,000, and its total annual spending in that area has risen to around $9 billion from $6 billion. The bank lumps risk, compliance and legal under the controls umbrella.
A big focus these days remains anti-money-laundering. Mr. Dimon wrote that the bank electronically reviews $105 trillion of gross payments monthly, with on average 55,000 transactions reviewed by humans after being flagged by algorithms.
The bank stopped doing business with 18,000 customers in 2015 following those efforts. It also filed 180,000 Suspicious Activity Reports, or SARs, last year.
Mr. Dimon also opined on the necessity of large banks in the system, and wrote that "banks cannot be utilities" despite industry discussion of that possibility. He said utilities are monopolies where one company operates in a market and prices and returns are regulated. But banks, for example, often have to turn customers down for responsible lending.
Elsewhere in the bank's annual report, which was released in tandem with the shareholder letter Wednesday evening, J.P. Morgan decreased its estimate of the amount it may lose related to litigation in excess of legal reserves to as much as $3.6 billion as of Dec. 31, from $5 billion three months earlier.
The estimate is closely watched by investors to gauge whether legal costs are rising or falling versus a bank's previous expectations. J.P. Morgan and other banks generally don't disclose those reserves.
Write to Emily Glazer at emily.glazer@wsj.com