J.P. Morgan Sounds Fresh Warning on Energy Losses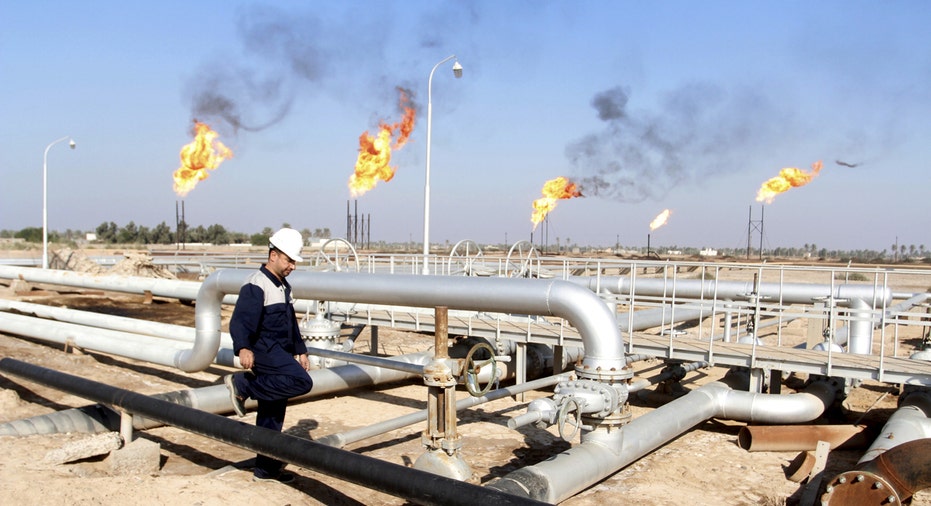 J.P. Morgan Chase & Co. expects to further build reserves related to potential energy losses in the first quarter as the prolonged decline in oil prices continues to hit U.S. banks.
Shares of big banks fell 2%-4% in morning trading after the largest U.S. bank by assets said it plans to build reserves for potential losses by about $500 million for oil and gas and an additional $100 million related to metals and mining in the first quarter of this year, according to a Tuesday presentation for investors that the bank hosts annually.
That is on top of the bank's $815 million in oil and gas reserves and $240 million metals and mining reserves as of the end of 2015. J.P. Morgan shares fell 3.9% in midday trading.
The New York bank led by Chairman and CEO James Dimon added that in a stressed scenario with oil prices around $25 for 18 months, the bank might need to build reserves by about $1.5 billion, which assumes significant declines and multiple company downgrades. Oil futures in New York fell below $32 a barrel Tuesday.
The bank's chief financial officer, Marianne Lake, said "stresses continue to permeate the value chain" in the energy lending business. She added that overall credit stress expectations for the banks are higher this year than last year given what is happening in the energy sector.
The bank continues looking at specific energy borrowers, with Ms. Lake saying there will be some "lumpy episodic reserves that will go on."
J.P. Morgan's commercial bank chief, Doug Petno, said his unit expects to increase its reserves to 10% from 6% in the first quarter.
Meanwhile, he said the bank may cut its reserve-based clients' revolving credit facilities 15% to 20% in the spring, though some may rise and others could fall by 50%. He said the bank has been in discussions with its reserve-based clients on their revolvers so the results of the next redetermination period in several weeks isn't a surprise. The talks include discussions around asset sales and private equity as well.
"There will be a meaningful number of these players that have no options, " he said. "We've only just begun to see the range of bankruptcies in oil and gas."
Mr. Petno stressed that the bank has been very selective in choosing and lending to clients. For instance, he said, J.P. Morgan found that out of 48 bankruptcies in North America in upstream energy and production firms, the bank was a lender to three of those.
The executive, who used to lead the investment bank's energy group, said he has been involved in many client discussions. Mr. Petno added that banks will likely talk more about their second-lien exposures, but his unit has only one such loan for $38 million.
Mr. Dimon kicked off the presentation discussing winners and losers around oil and gas, such as countries Japan and Korea benefiting, while Brazil and exporters were hurting. He added that the U.S. consumer is a "huge winner."
By Emily Glazer