It's Official: BlackBerry 10 Is Dead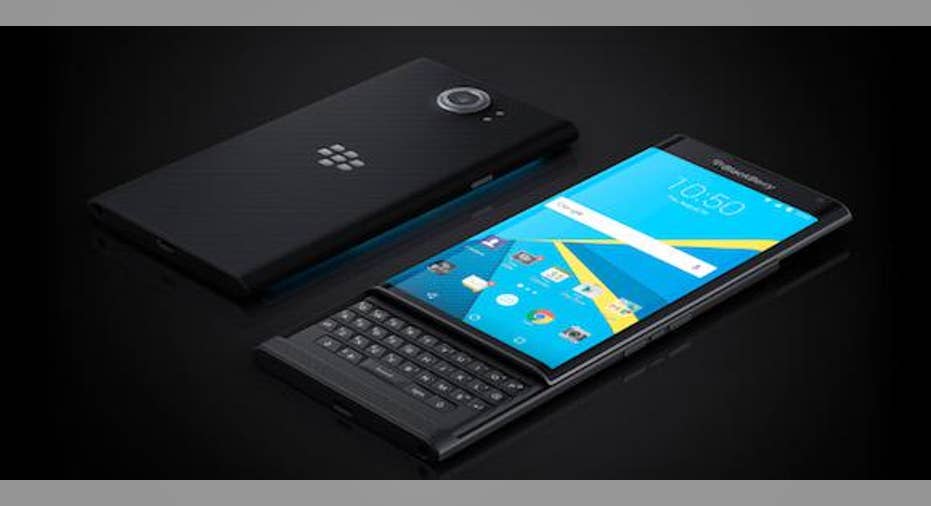 BlackBerry Priv. Image source: BlackBerry.
For a company that's been on the ropes in the smartphone arena for years, it should have seemed obvious that targeting the high-end flagship market with a bold new device was a little overly ambitious. BlackBerry is just now learning that lesson with its $700 Priv. After some brisk early sales to loyalists and early adopters, Priv sales promptly plunged and handset revenue came in worse than expected last quarter.
In a recent interview with The National, CEO John Chen recognized the strategic misstep.
Moving on downChen didn't pull any punches, admitting, "The fact that we came out with a high-end phone [as our first Android device] was probably not as wise as it should have been." The $700 price tag was too much for BlackBerry's core enterprise customer base, with many saying that they would only pay $400. Just this month, BlackBerry cut the Priv's price by $50 to $650.
Considering the fact that the Android camp has long been incredibly price competitive due to intense hardware commoditization pressures, BlackBerry ambitiously thought that it could use its security strengths as differentiation. While the Priv is differentiated in this respect, it was misguided and overconfident to think that this would give BlackBerry an extraordinary level of pricing power.
In response to market demands, Chen continues to reiterate that BlackBerry is preparing to release at least two mid-range Android phones later this year. One model will be a full touchscreen, while another will carry the quintessential hardware keyboard that BlackBerry is famous for.
The BB10 bombshellThe writing has been on the wall for BlackBerry 10 for quite some time, and Chen has now conceded that there are no plans to launch BB10 devices in the future. The company will continue to support it and release updates for the beleaguered operating system, but this is the end of the road for BB10.
This comes as a wide range of companies and developers continue to drop support for BB10. Besides, BB10 had always relied heavily on ported Android apps to begin with, which was never a sustainable strategy since it risked turning the platform itself into little more than a wrapper for an Android emulator.
Stop BlackBerry if you've heard this one beforeChen has said on numerous occasions that he may be forced to exit the handset business if it continues hemorrhaging money. The CEO echoed these sentiments again in the interview, saying that while he loves the business, BlackBerry needs to make handsets profitably in order to justify the hardware operations. Chen has been saying this for years, and continues to say it.
This has long been, and continues to be, a fine line to walk with consumers, since BlackBerry does still enjoy a very passionate and vocal user base that remains loyal to the platform. As the ranks of these loyalists continues to shrink, BlackBerry must face the reality that it lost the platform war long ago.
The article It's Official: BlackBerry 10 Is Dead originally appeared on Fool.com.
Evan Niu, CFA has no position in any stocks mentioned. The Motley Fool has no position in any of the stocks mentioned. Try any of our Foolish newsletter services free for 30 days. We Fools may not all hold the same opinions, but we all believe that considering a diverse range of insights makes us better investors. The Motley Fool has a disclosure policy.
Copyright 1995 - 2016 The Motley Fool, LLC. All rights reserved. The Motley Fool has a disclosure policy.