It's a done deal: Amazon takes over Whole Foods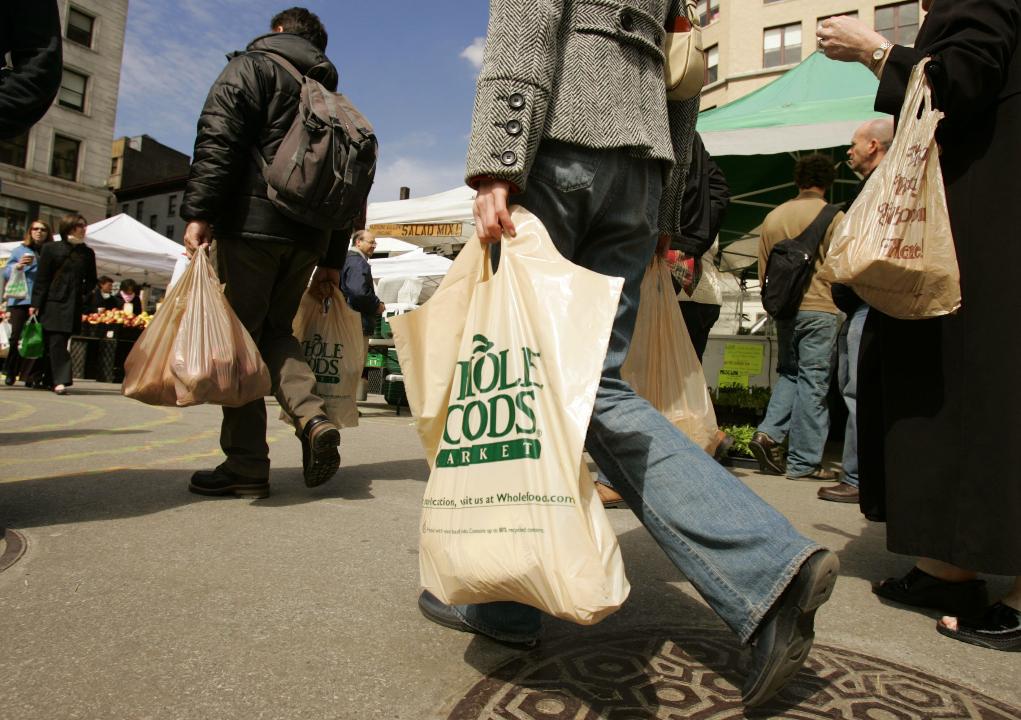 Continue Reading Below
Advertisement
It gives Amazon more than 465 physical stores in the U.S., Canada and the U.K. Before the acquisition, Amazon had a small brick-and-mortar presence with less than a dozen bookstores, a prototype convenience store in Seattle and pickup locations in some cities near college campuses. The tie-up may also give the Seattle-based company valuable data on how people shop in stores, where the vast majority of retail sales still take place. Amazon is an expert in using data on past purchases and browsing to offer suggestions that might make people buy more, and could start applying that in stores as well as online.
Whole Foods, meanwhile, gets to exhale. Before the deal, the chain was under intense pressure from shareholders to improve its financial results and figure out how to stop customers from going to lower-priced supermarkets to buy natural foods. Whole Foods CEO John Mackey, who will stay in that role, said Amazon's history of innovation could transform Whole Foods from "the class dunce" to "valedictorian."
WHAT WILL CHANGE FOR SHOPPERS
Amazon already lowered prices at Whole Foods Monday on a range of kitchen staples, including ground beef and rotisserie chicken.
---
<3>More from FOXBusiness.com...
Amazon-Whole Foods deal: Senator questions quick approval

Processed food giants are all feeling Amazon's heat: Stuart Varney

Amazon turns Seattle into US's biggest company town: report

---

Whole Foods was just starting to test a loyalty program. But soon, shoppers at all stores will be able to tap Amazon's $99-a-year Prime loyalty program to get discounts at stores. And they will eventually be able to buy some Whole Foods products from Amazon.com. Lockers will be added in some locations so Amazon shoppers can pick up e-commerce orders or return items they don't want.

Amazon said more changes are coming, but didn't give details. Those that watch the industry expect it to push further into grocery deliveries, among other things. Whole Foods stores can serve as new distribution points for the AmazonFresh delivery service, allowing Amazon to expand where it offers home deliveries. That could include an expansion of ready-to-cook meal packages it's been testing in selected markets, including Seattle.

WHAT IT MEANS FOR THE COMPETITION

Shares of supermarkets took a hit when the deal was announced in June, and again when Amazon said last week that it planned to cut prices at Whole Foods. Rivals are scrambling to keep up: Kroger is testing online grocery delivery in several cities. And Walmart, the nation's largest grocer, is expanding its online grocery ordering and store-curb pickup to more stores. Last week, Walmart said it is joining forces with Google to let customers order goods with their voice on Google-run smartphones and other devices.

HOW THE DEAL WENT THROUGH

Despite Amazon's dominance online, Walmart remains the leading retailer overall, with more than three times Amazon's retail revenue. A union that represents food-industry workers had asked the Federal Trade Commission to examine the deal carefully, saying it could hurt competition, but the U.S. regulator didn't see it that way. The FTC said last week that it conducted an investigation to see if the acquisition lessened competition and "decided not to pursue" the matter. Typically, deals that bring two direct competitors together raise flags with regulators, but Amazon — despite its online dominance — doesn't currently have a big groceries business.