Italians march to protest fascism, racism, labor, vaccines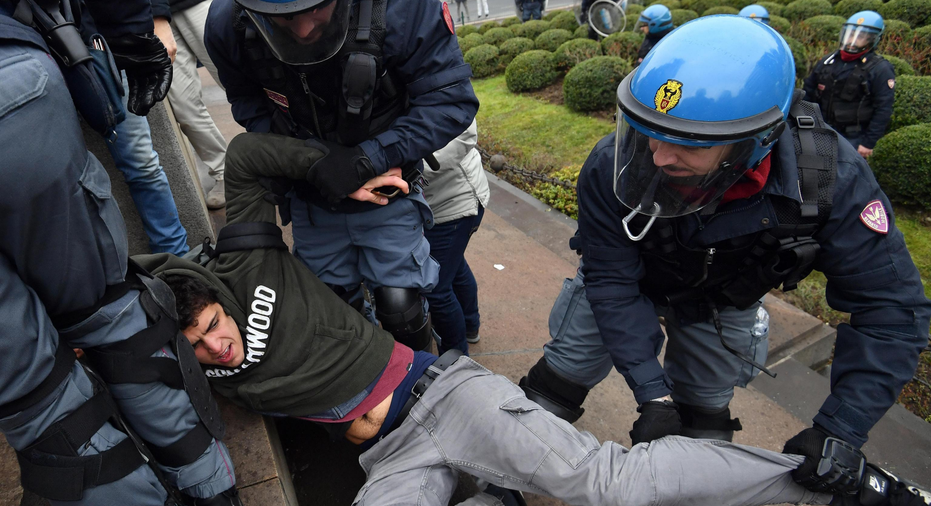 Students opposing a neo-fascist party have scuffled with police in Milan at one of at least a dozen rallies being held across Italy on the last weekend for political action before the March 4 national election.
Thousands of police have been deployed for protests Saturday in Rome, Milan and other Italian cities, seeking to prevent clashes during an election campaign that has increasingly been marked by violence.
One Rome march protested racism and neo-fascism, while another targeted the center-left government's labor reforms. A third rally in Rome was opposing mandatory vaccines, which has become a campaign issue.
Shops closed early amid fears of violence between far-left and far-right protesters in Palermo, Sicily, where days ago a neo-fascist leader was beaten up on the street.