It Wouldn't Hurt Bank of America to Be More Transparent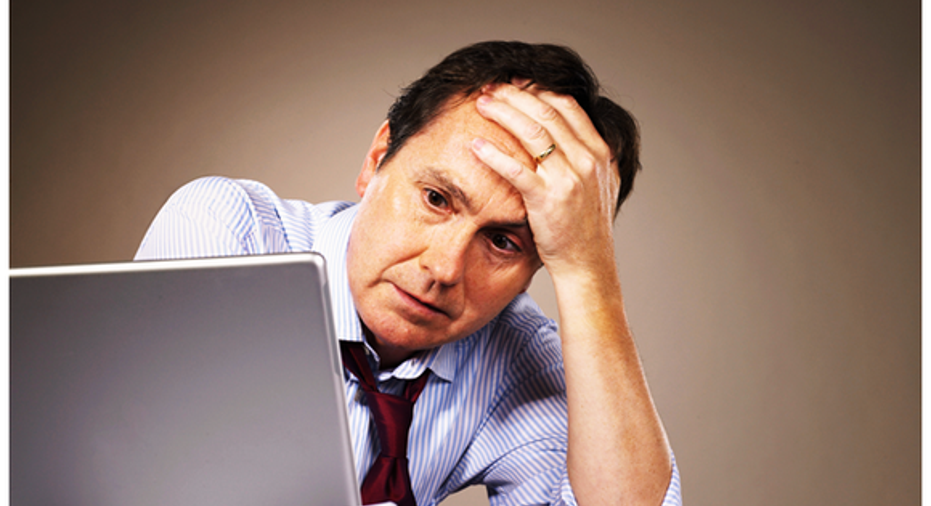 He's probably reading Bank of America's 10-K. Image source: iStock/Thinkstock.
After following Bank of America for almost five years, I've concluded that it's the least transparent of the nation's biggest banks.
A lack of transparency is hard to quantify. It typically materializes in a company's unwillingness to address analyst questions on quarterly conference calls or to give details about the performance of its business segments.
In Bank of America's case, however, there's clear and quantifiable evidence of its lack of transparency. All you have to do is look at its "All Other" business segment.
This is the proverbial closet in Bank of America's house that it throws random things into. At its core are the bank's asset and liability management activities, which consist of reducing risk by matching the maturity schedule of its assets to its liabilities and using derivatives to hedge the rest.
Beyond this, Bank of America's All Other segment consists of a hodgepodge of other assets. Here's how the bank explains it:
Other big banks have similar segments. JPMorgan Chase has its Corporate segment. Wells Fargo has its Other segment. And Citigroup , unwilling to choose between these equally compelling segment names, has its Corporate/Other segment.
The difference with Bank of America is that its All Other segment has a much more material impact on its bottom line. It lost $1.9 billion in the first quarter of this year alone.
| Bank | Segment Name | 1Q16 Segment Income/(Loss) | As a Percent of Company Earnings |
| --- | --- | --- | --- |
| Bank of America | All Other | ($1.86 billion) | 69.4% |
| Wells Fargo | Other | ($267 million) | 4.9% |
| Citigroup | Corporate/Other | ($23 million) | 0.7% |
| JPMorgan Chase | Corporate | ($32 million) | 0.6% |
Data source: 1Q16 10-Qs.
The problem is that nobody outside Bank of America has any sense for what goes on in the bank's All Other segment. And, truth be told, I'd be willing to bet that only a minute percentage of Bank of America employees know any more about this than those of us on the outside.
This isn't a huge issue for shareholders of Bank of America's peers given that only a small portion of JPMorgan Chase, Wells Fargo, and Citigroup's incomes are impacted by their ancillary segments. But the same can't be said for Bank of America -- the loss in its All Other segment last quarter equated to 69% of the bank's net income.
Bank of America makes things worse by only assigning portions of its asset and liability management operations to this segment and also by allocating the income/loss from assets held in its All Other segment to one of its five operating segments, including its Legacy Assets and Servicing segment which is equally opaque.
Here's how the bank explains this in its latest 10-Q:
Take it from someone who has spent an embarrassing number of hours reading through Bank of America's regulatory filings: the bank's unnecessary obfuscation makes it impossible to know what's truly going on in this corner of its business model. And because its All Other segment accounts for a material portion of Bank of America's bottom line, it also makes it difficult to know what's going on more generally with the $2.2 trillion bank.
Every time I look at this issue I'm reminded of former Keefe, Bruyette analyst Don Crowley's point from three decades ago: "Analyzing or investing in [Bank of America] is like cohabiting with a two-ton rhinoceros: When it's good, it's not very good, and when it's bad, it's really beastly."
The article It Wouldn't Hurt Bank of America to Be More Transparent originally appeared on Fool.com.
John Maxfield owns shares of Bank of America and Wells Fargo. The Motley Fool owns shares of and recommends Wells Fargo. The Motley Fool recommends Bank of America. Try any of our Foolish newsletter services free for 30 days. We Fools may not all hold the same opinions, but we all believe that considering a diverse range of insights makes us better investors. The Motley Fool has a disclosure policy.
Copyright 1995 - 2016 The Motley Fool, LLC. All rights reserved. The Motley Fool has a disclosure policy.