Is Twitter, Inc. an All-or-Nothing Stock?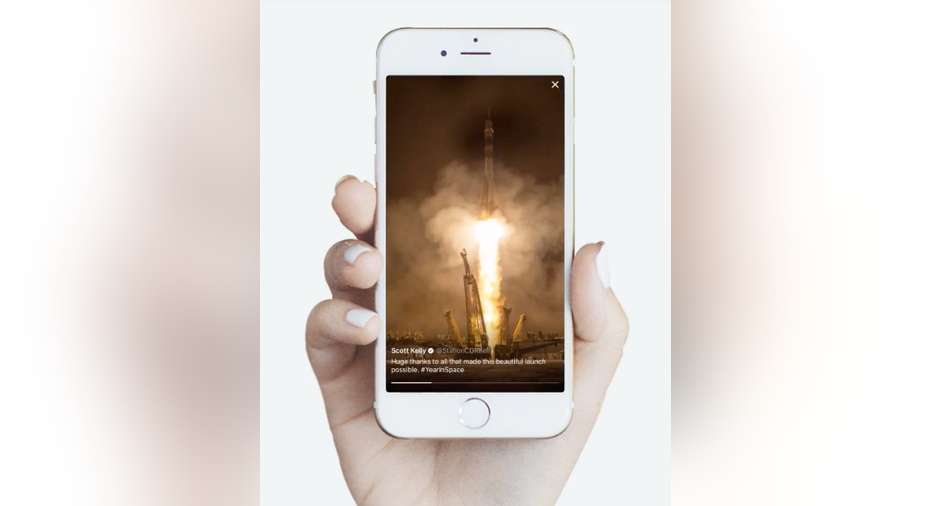 Source: Twitter.
If Jack Dorsey can successfully traverse the tightrope walk of a revival he's attempting at Twitter , he'll almost assuredly cement his place among tech's most revered executives.
"If" remains the operative word.
Only several months into his latest tour of duty at Twitter -- one of the two publicly traded companies he currently runs -- the truly massive table stakes of the situation are coming into sharper focus. As one analyst recently argued, Twitter shares could soar to $100 or shrink to $10 depending on the success of its turnaround, and I agree. Let's look at why.
Twitter: Binary stock? In a note last month to clients, MKM Partners' Rob Sanderson made his case that Twitter shares offer a dramatic risk-reward profile, with time ticking on the company's efforts to rectify its user growth problems.
Citing key concerns including "a difficult user experience, high attrition, and declining engagement," Sanderson also reiterated his neutral rating on Twitter's stock. For good measure, he also reduced his 12-month price target on Twitter shares from $31 to $29, still roughly 15% above where Twitter currently trades.
"We think that simplifying the user experience could open the mass-market for TWTR, double its market cap, and put the company in position to double again," Sanderson said of the once white-hot microblogging site. However, he also cautions investors over "growing concern that time is running out" in the face of increased competition for corporate ad-spend from the likes of Instagram, Snapchat, and others.
The right way to think about Twitter Although I think the sell side gets plenty wrong, I agree with Sanderson on Twitter. Although it's been public for a little over two years, making it far more mature than many of its competitors, Twitter has a stock that exhibits all the hallmark signs of a classic high-risk, high-reward tech investment.
I believe that Twitter's fundamental problem has been its product management over the past several years. As user growth has stalled amid recent product stagnation, Twitter's business fundamentals have markedly improved on a per-user basis over the past several years. But microblogging, still Twitter's primary content function, appears unlikely to ever attract an audience the size of Facebook, with its billion-plus users. Equally concerning, evidence of declining user engagement suggests that Twitter's stickiness as a platform could be far less robust than that of Facebook and other peers.
Especially if Twitter's slowing engagement translates to user defections to increasingly competing platforms such as Instagram and Snapchat, advertisers are likely to follow suit. Such a scenario could wreak havoc on Twitter's financial and stock price. This is the "nothing" scenario in the "all-or-nothing" binary stock argument for Twitter.
Twitter Moments. Source: Twitter.
It's not all doom and gloom, though, as Twitter enjoys a number of advantages that could send its stock price higher if it can find a way to make its product more compelling to a mainstream global audience. Although Instagram's 400 million users eclipsed Twitter's 320 million earlier this year, Twitter's already sizable business organization will allow it to rapidly absorb and monetize new users should Twitter land upon a new, winning product formula.
Better still, Twitter has an established product visionary in Dorsey leading its product expansion efforts, which should help him recruit additional product talent to help develop new products. Twitter's Project Lightning, now known as Moments, was a step in the right direction, although its release so close to Dorsey's return suggests that it was probably in development well before he returned as CEO.
Twitter is nearing a crossroads. With competition increasing for digital ad dollars beyond market leaders Facebook and Google, Twitter needs a major product win in the next 12 months to remain competitive in the long term, especially relative to rising powers Snapchat and Instagram. With so much in limbo, anyone thinking of buying Twitter needs to understand the dramatic risk-reward profile that appears to be embedded in its stock price today.
The article Is Twitter, Inc. an All-or-Nothing Stock? originally appeared on Fool.com.
Andrew Tonner has no position in any stocks mentioned. The Motley Fool owns shares of and recommends Facebook and Twitter. Try any of our Foolish newsletter services free for 30 days. We Fools may not all hold the same opinions, but we all believe that considering a diverse range of insights makes us better investors. The Motley Fool has a disclosure policy.
Copyright 1995 - 2015 The Motley Fool, LLC. All rights reserved. The Motley Fool has a disclosure policy.