Is This Why Akari Therapetuics PLC Is Falling Today?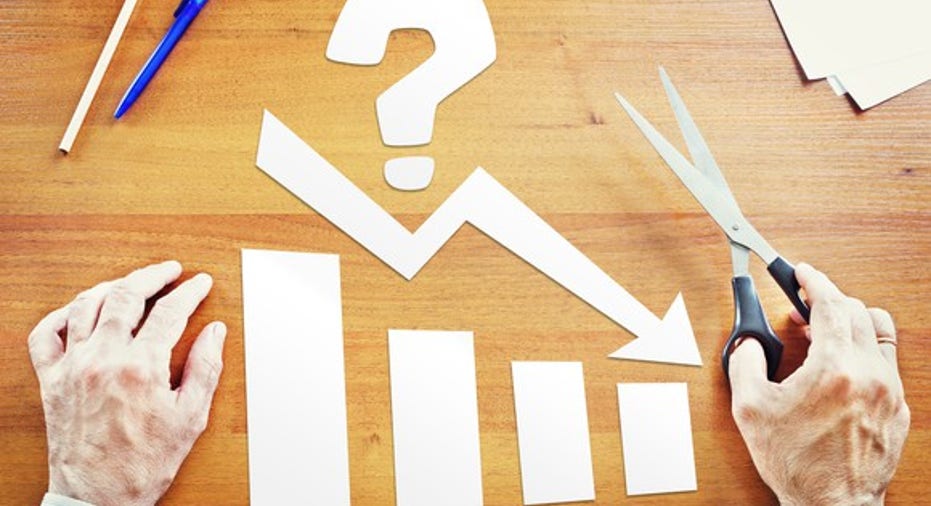 What happened
Investors in Akari Therapeutics (NASDAQ: AKTX) are likely suffering from whiplash today. Shares of the rare-disease-focused biotech jumped by double digits in premarket trading after the company provided investors with several clinical updates related to its lead compound, Coversin. However, shares wound up falling as much as 18% in the early morning once the markets finally opened for trading. As of 11:31 a.m. EST shares had fallen more than 8%.
Image source: Getty Images.
So what
Akari's press release contained a handful of seeminglypositive updates related to Coversin. Here's a review of the key highlights:
Interim data from a phase 2 trial studyingCoversinas a possible treatment for paroxysmal nocturnal hemoglobinuria, or PNH, found that the drug generated a positive response. Akari plans on moving the study into phase 3 trials starting in the fourth quarter of this year.
Management stated thatCoversinhas "demonstrated positive results" in a preclinical model at treating atypical hemolytic uremic syndrome, or aHUS. Akari plans on kicking off a phase 2 trial studying this condition later this quarter and told investors to expect data within a year.
Akari also believes that Coversin could be used in treating conditions of the eye and skin. Phase 2 trials are planned for the first quarter of 2018.
The company stated that it is working on a long-acting version of Coversin-- called PAS Coversin-- that is more potent and could potentially be used as a weekly dosing option. A phase1 trial is planned for the third quarter of 2018.
You would think that this series of positive updates would have caused shares to jump, but that didn't happen. My guess is that traders simply looked at this press release as a great chance to book profits. After all, Akari's shares have been on fire over the last month. The company's stock has skyrocketed more than 200% since April 1, so perhaps a slight sell-offshouldn't be unexpected.
Now what
Looking beyond the short-term price action, Akari is clearly targeting a handful of highly lucrative disease states with Coversin. We know that treatments PHN and aHUS are huge money makers becauseAlexion Pharmaceuticals (NASDAQ: ALXN)markets a drug called Soliris that treats both of thesediseases. Last year Alexion rang up more than $2.8 billion in Soliris sales, so if Akari can successfully bring Coversin to market and steal some market share, then this drug could potentially be a huge winner.
That's all well and good, but shareholders need to remember that there is still a long road ahead for Akari before the company could potentially start to generate any revenue from Coversin. Still, if you were bullish on Akari yesterday, I see no reason to change your view today based on this pricing action.
10 stocks we like better than AKARI THERAPEUTICS PLCWhen investing geniuses David and Tom Gardner have a stock tip, it can pay to listen. After all, the newsletter they have run for over a decade, Motley Fool Stock Advisor, has tripled the market.*
David and Tom just revealed what they believe are the 10 best stocks for investors to buy right now... and AKARI THERAPEUTICS PLC wasn't one of them! That's right -- they think these 10 stocks are even better buys.
Click here to learn about these picks!
*Stock Advisor returns as of April 3, 2017
Brian Feroldi owns shares of Alexion Pharmaceuticals. The Motley Fool has no position in any of the stocks mentioned. The Motley Fool has a disclosure policy.