Is This Going To Be Sarepta Therapeutics' Year?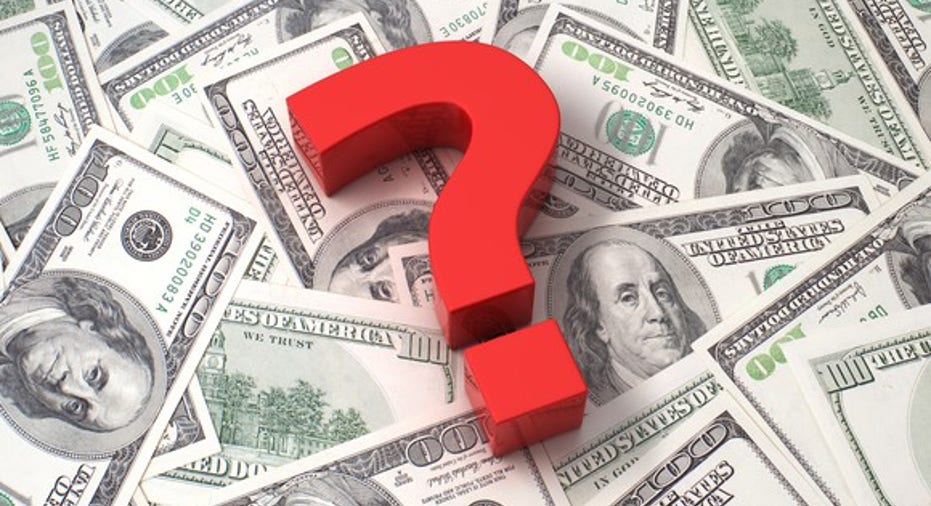 Sarepta Therapeutics (NASDAQ: SRPT) found itself embroiled in controversy last year when top FDA regulators publicly debated the efficacy of its Duchenne muscular dystrophy (DMD) drug, Exondys 51. When the dust settled, Sarepta Therapeutics was awarded a green light to begin marketing the $300,000 per year drug. Now, management is knee deep in negotiating with insurers to get them to pay for Exondys 51. Will their efforts pay off in 2017?
Image source: Getty Images.
Targeting an unmet need
Duchenne muscular dystrophy is a muscle wasting disease diagnosed during childhood that lacks, until now, approved therapies designed to limit its progression. DMD's toll on patient's cardiovascular system means that most DMD patients succumb to their disease in their 20s or 30s, and it's because of that poor prognosis that there was significant debateover whether or not to approve Exondys 51, despite limited efficacy in a trial involving only 12 patients.
After securing approval, management set the list price of Exondys 51 at $300,000, and began the process of winning reimbursement from payers for the drug's use in the 13% of DMD patients with a genetic makeup that is amenable to Exondys 51.
So far, that process has been slow to translate into sales. At this week's JP Morgan healthcare conference, Sarepta Therapeutics disclosed preliminary fourth-quarter sales of just $5.4 million.
That's a pretty tepid showing for a high-price drug targeting an important unmet need, but sales could grow materially this year, based on management's presentation.
Due to progress with insurers, 13% of patient covered lives have adopted policies that support reimbursement, and 79% of covered lives have pending policy decisions, or are reviewing Exondys 51 case-by-case, or approving Exondys 51's use with restrictions.
If more insurers sign on to pay for Exondys 51, that could result in a quick expansion of sales.Management reports that 250 patients have been verified to possess the necessary genetic mutation targeted by Exondys 51, and thus, could begin treatment soon.
Overall, Sarepta Therapeutics estimates Exondys 51's addressable patient pool totals are as many as 3,400 globally. Many of those patients live in the U.S., but even more patients live in the European Union, where Exondys 51 has yet to secure a green light. A decision on approving Exondys 51 in the EU is expected to be announced this year.
Expanding opportunity
In addition to updating investors on its progress with Exondys 51, management also provided insight into its plans toaddress patients with DMD mutations that can't be treated by Exondys 51.
Sarepta's most advanced efforts to address patients with mutations beyond exon 51 involves mutations at exon 45 and exon 53. Phase 3 studies are enrolling patients with exon 45 or exon 53 mutations, and if those trials are successful, then it could more than double Sarepta Therapeutics global addressable market to 7,600 people.
Image source: Sarepta Therapeutics.
The ability to significantly expand its target market is intriguing, but investors should know that results from this phase 3 trial are still a ways off in the future.According to clinicaltrials.gov, the estimated trial completion date isn't until summer 2021.
Looking ahead
Because studies involving other DMD mutations have a long way to go, the biggest driver of Sarepta Therapeutics' success of failure this year will be Exondys 51 sales trajectory. If Sarepta Therapeutics can secure approval in the EU (and reimbursement from member countries), and negotiations with U.S. payers bear fruit, then sales could head meaningfully higher in the coming quarters. However, investors will want to weigh that sales growth carefully against the company's auspicious spending plans. Last quarter,the company spent $34.3 million on research and development and $22.2 million on general and administrative costs, and that means that revenue's got a lot of climbing to do before this company can turn a profit.
10 stocks we like better than Sarepta Therapeutics When investing geniuses David and Tom Gardner have a stock tip, it can pay to listen. After all, the newsletter they have run for over a decade, Motley Fool Stock Advisor, has tripled the market.*
David and Tom just revealed what they believe are the 10 best stocks for investors to buy right now... and Sarepta Therapeutics wasn't one of them! That's right -- they think these 10 stocks are even better buys.
Click here to learn about these picks!
*Stock Advisor returns as of January 4, 2017
Todd Campbell has no position in any stocks mentioned.Todd owns E.B. Capital Markets, LLC. E.B. Capital's clients may have positions in the companies mentioned.Like this article? Follow him onTwitter where he goes by the handle@ebcapitalto see more articles like this.
The Motley Fool has no position in any of the stocks mentioned. The Motley Fool has a disclosure policy.