Is This Celgene's Biggest Milestone in 2016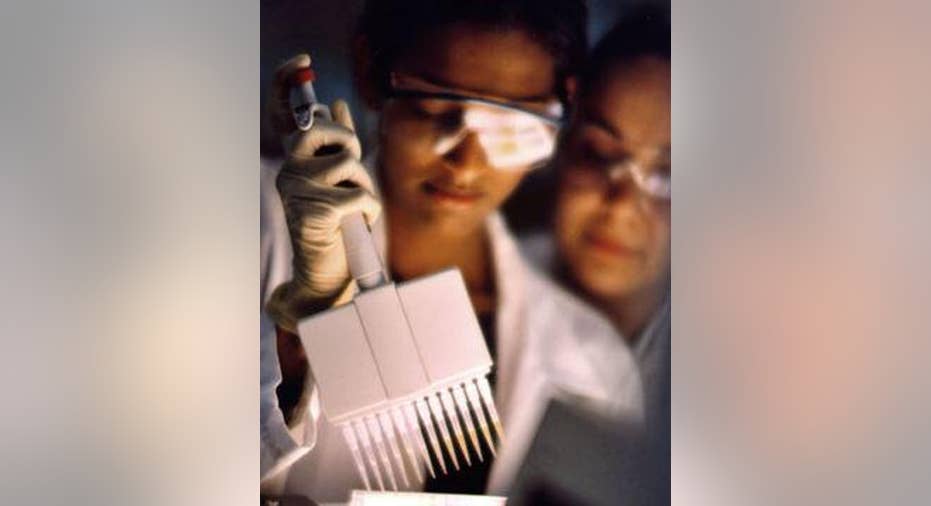 SOURCE: CELGENE CORPORATION.
At a recent investor conference, Celgene Corporation's President Jacqualyn Fouse highlighted upcoming trial results that could be the company's biggest news this year. Celgene is studying the use of its multibillion per-year blockbuster multiple myeloma drug Revlimid in various lymphomas, and data from a phase 3 trial in patients with diffuse large B-cell lymphoma (DLBCL) is expected midyear. Could this trial move the needle for Celgene? Read on to find out.
First, a bit of backgroundCelgene's Revlimid is the market-share leading second-line treatment for multiple myeloma. Following an approval last year for use in newly diagnosed multiple myeloma, it's quickly becoming a leading treatment in that indication, too.
Revlimid's widespread use has turned it into one of the planet's best-selling cancer medicines. Last year, Revlimid generated $5.8 billion in revenue, and sales in the fourth quarter annualize out at a pace in excess of $6 billion.
Revlimid is an unquestionable success for Celgene already, but Celgene thinks that Revlimid could be used in patients diagnosed with other indications, too. That's led to Celgene initiating a range of studies evaluating Revlimid, both alone, and in combination with other cancer medicines.
SOURCE: CELGENE CORPORATION.
An important new useAmong Celgene's trials are five that are studying Revlimid as a therapy for the treatment of lymphoma, including DLBCL. DLBCL is an important indication for Celgene because it affects thousands of patients every year, and the prognosis for patients who fail to respond to existing treatment is poor.
Overall, up to 40% of DLBCL patients treated with Rituxan and chemotherapy will see their disease return. Most see it return within the first two years of completing a Rituxan plus chemotherapy regimen.
In the United States, about 60,000 patients are diagnosed with non-Hodgkin lymphoma annually, and DLBCL represents more than 30% of those cases. Importantly, because DLBCL typically occurs when people are in their 70s, a longer-living population means that the incidence rate of DLBCL is climbing, increasing the need for new treatment approaches.
One of those new approaches may be the use of Revlimid as a maintenance therapy. In the next few months, Celgene expects to report data from its Remark study, which is evaluating the use of Revlimid for two years after a patient completes Rituxan plus chemotherapy. Patients in the Remark study are given Revlimid daily for three weeks out of every four weeks, so if Revlimid delays disease progression in this study, it could provide a nice boost to Revlimid's unit volume.
Celgene hasn't spelled out exactly how much more in sales an approval as a DLBCL maintenance therapy could add, butRevlimid's average wholesale cost is nearly $17,000 for a package of 28 10mg doses, and that suggests it's a big number. Overall, Fouse says that between $1 billion and $1.5 billion of its $21 billion 2020 sales forecast is from various lymphoma indications.
Looking forwardBecause Celgene expects its sales to double in the next five years, and its pipeline is packed with ongoing trials, this study isn't a binary event. If it pans out, great. If not, Celgene will shrug it off and focus its attention elsewhere. Nevertheless, a win in DLBCL could ultimately equate to a level of sales that most biopharma's would love to see, so this study is certainly worthy of investor's attention.
The article Is This Celgene's Biggest Milestone in 2016 originally appeared on Fool.com.
Todd Campbell owns shares of Celgene. Todd owns E.B. Capital Markets, LLC. E.B. Capital's clients may have positions in the companies mentioned. The Motley Fool owns shares of and recommends Celgene. Try any of our Foolish newsletter services free for 30 days. We Fools may not all hold the same opinions, but we all believe that considering a diverse range of insights makes us better investors. The Motley Fool has a disclosure policy.
Copyright 1995 - 2016 The Motley Fool, LLC. All rights reserved. The Motley Fool has a disclosure policy.