Is The Boeing Company About to Announce a Big Dividend and Buyback Increase?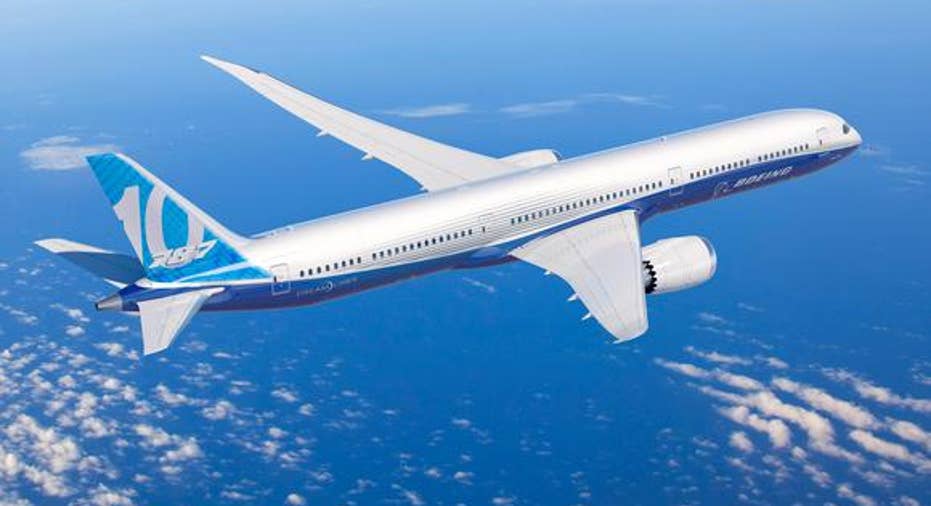 It's getting close to Christmas -- which means that Boeing could be on the verge of giving its investors a big present.
In each of the past two years, Boeing has announced big increases to its dividend and its share repurchase program in mid-December. Another dividend increase and new share repurchase program could be unveiled as early as Monday.
Rising capital returnsFacing a steep downturn in aircraft demand because of the Great Recession, Boeing didn't buy back any stock between early 2009 and the end of 2012. However, as demand for new planes has come roaring back, Boeing has loosened its purse strings in the past few years.
Global aircraft demand has soared since 2009. Photo: The Motley Fool.
In 2013, Boeing spent about $2 billion on share repurchases. In December of that year, it decided to dramatically increase the scale of its capital returns. Boeing boosted its quarterly dividend by about 50%, from $0.485 to $0.73. It also authorized a new $10 billion share repurchase program.
Boeing ultimately bought back about $6 billion of stock in 2014. Last December, the company raised its quarterly dividend by another 25%, to $0.91. It also replaced the previous year's $10 billion share repurchase authorization with a new $12 billion buyback program.
Boeing's dividend now yields about 2.5%, based on the stock's Thursday closing price of $146.41. Boeing will spend about $2.5 billion on dividend payments this year. Through the first three quarters of 2015, it spent $6 billion on share repurchases, putting it on pace to exceed last year's buyback activity by a significant margin.
Returning more cash than it's producingIn 2014, Boeing returned more than 100% of its free cash flow to shareholders in the form of dividends and buybacks. Free cash flow totaled $6.6 billion, while the company spent $6 billion on buybacks and more than $2 billion on dividends.
The same will be true in 2015. Boeing's most recent guidance implies that free cash flow will increase to about $6.7 billion as underlying cash flow improvements will be mostly offset by higher capex and unexpected costs related to development of the KC-46 Pegasus military tanker. Meanwhile, capital returns will be even higher than in 2014.
Thus, Boeing has been returning more cash than it is generating for the past two years. Typically, that would signal that Boeing's high capital returns are unsustainable.
But cash flow is poised to surgeFortunately, Boeing is likely to produce strong cash flow growth in the next several years. The biggest driver of cash flow growth will be the 787 aircraft program. Up until now, the cost to build a 787 has been higher than the cash Boeing has brought in from selling it.
However, production costs are steadily declining. The production mix has recently shifted in favor of the larger, more profitable 787-9 variant. Finally, the production rate is scheduled to rise from 10 a month to 12 a month in 2016, and then to 14 a month a few years later. Those rate increases will drive further cost improvements and boost cash flow.
The 787 Dreamliner program will produce huge amounts of cash by 2020. Photo: Boeing.
Meanwhile, the popular Boeing 737 remains a steady cash cow. Production is scheduled to rise from 42 a month today to 52 a month by the end of 2018, leading to higher cash flow.
Room to raiseConsidering these positive developments, Boeing's free cash flow is likely to double by 2020. In the long run, this means that Boeing should be able to continue increasing its capital return program, albeit not at the same rate as it did in the past two years.
For 2016, Boeing may implement a 10%-20% dividend increase, which could push its yield as high as 3%. Boeing is also likely to at least maintain its recent share repurchase rate, which means it will need to add to its current buyback authorization.
These moves would probably mean another year of returning more than 100% of free cash flow to investors. Since Boeing still has more cash than debt on its balance sheet, this isn't really a problem. Longer-term, a sharp rise in Boeing's cash flow should allow it to continue growing its dividend and share buybacks.
The article Is The Boeing Company About to Announce a Big Dividend and Buyback Increase? originally appeared on Fool.com.
Adam Levine-Weinberg owns shares of The Boeing Company. The Motley Fool has no position in any of the stocks mentioned. Try any of our Foolish newsletter services free for 30 days. We Fools may not all hold the same opinions, but we all believe that considering a diverse range of insights makes us better investors. The Motley Fool has a disclosure policy.
Copyright 1995 - 2015 The Motley Fool, LLC. All rights reserved. The Motley Fool has a disclosure policy.