Is Square's Biggest Profit Driver in Trouble Already?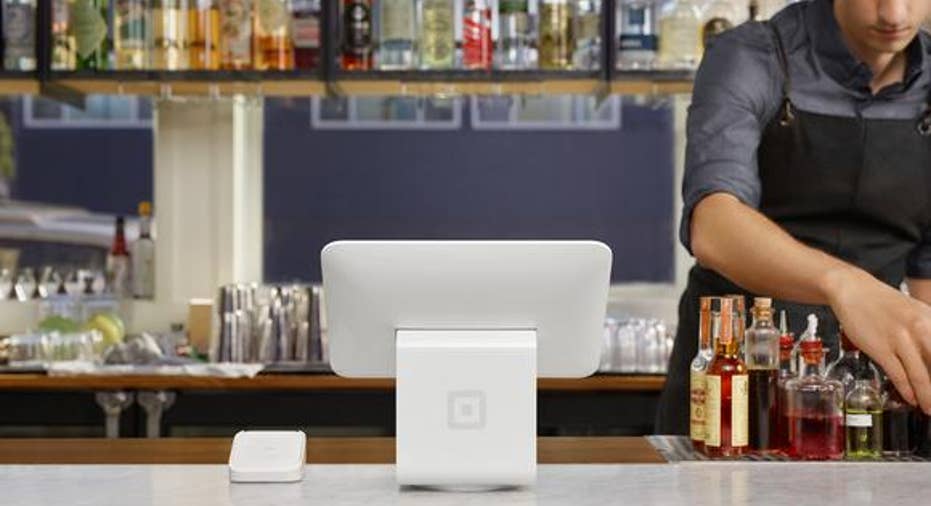 Image Source: Square
There's a lot more to Square than those clean white devices attached to smartphones and tablets for processing payments. One of its biggest ancillary products is a financial-services arm called Square Capital, which offers cash advances and loans to small businesses.
Last quarter, Square Capital extended $153 million in loans and cash advances to small businesses. That's triple the amount of the first quarter last year but represents just 4% sequential growth. Square pointed to "more challenging credit market conditions" as the reason growth was slow.
With many investors looking to growth in Square Capital as a big profit driver for Square, shares of the stock fell more than 20% after the company reported its first-quarter earnings. Do long-term investors need to worry about Square Capital?
Demand for the product remains strongIt's important to note that merchants that use Square's products have a growing demand for loans. Indeed, the transition to loans from cash advances that began in March was an answer to a problem for merchants who wanted to repay their debt early, and Square has seen strong demand.
"There's still tremendous demand, and I think we're only beginning to scratch the surface of what's available to us in terms of the number of sellers in our base and how good a product this is for them," Square CFO Sarah Friar told investors on the company's first-quarter earnings call.
But Square doesn't hold the loans on its balance sheet. Instead it sells them to investors, and that's where it ran into trouble last quarter. It took longer than expected for Square to sign two new investors, but they signed at the end of April and have begun ramping up funding. That's a good indication that things will bounce back with stronger sequential growth in the second quarter.
Square has a superior product for investorsIt's fairly evident that merchants using Square's point-of-sale systems and management software often prefer an easy to acquire Square Capital loan versus a traditional bank loan, which can be more difficult to qualify for. But, as mentioned, that's not where the bottleneck in Square Capital's business is coming from.
With "challenging credit market conditions," Square needs a superior product -- higher quality loans -- to attract investors. To that end, Square sports just a 4% default rate thanks to its access to merchants' financial data through its suite of sales products.
But Square isn't the only company leveraging its software to provide financial services to small businesses. Intuit introduced Quickbooks Financing a couple of years ago, around the same time Square launched Square Capital. Intuit allows users to quickly and easily share Quickbooks data with prospective lenders and receive an immediate approval or denial. Unlike Square Capital, which is backed by a single bank to take out loans, Intuit is simply playing matchmaker between lenders and merchants.
Having more data readily available makes it easier to determine the creditworthiness of merchants. As such, loans from Square Capital, or those facilitated by Intuit ought to be more attractive to investors. But there's a lot of room for competition. As Friar told analysts, it's "only beginning to scratch the surface." More tech companies and banks are coming in with their own approaches to make lending to businesses easier and more financially beneficial to investors.
While Square is facing a tough macroeconomic environment, so is the competition. That could make for more fierce rivalry going forward, making it even more difficult to attract investors. But long-term, Square has a built-in customer base through its merchant software and services that insulate it from competition and provide a runway for growth.
The article Is Square's Biggest Profit Driver in Trouble Already? originally appeared on Fool.com.
Adam Levy has no position in any stocks mentioned. The Motley Fool owns shares of and recommends Intuit. Try any of our Foolish newsletter services free for 30 days. We Fools may not all hold the same opinions, but we all believe that considering a diverse range of insights makes us better investors. The Motley Fool has a disclosure policy.
Copyright 1995 - 2016 The Motley Fool, LLC. All rights reserved. The Motley Fool has a disclosure policy.