Is Sirius XM Gearing Up for a Short Squeeze?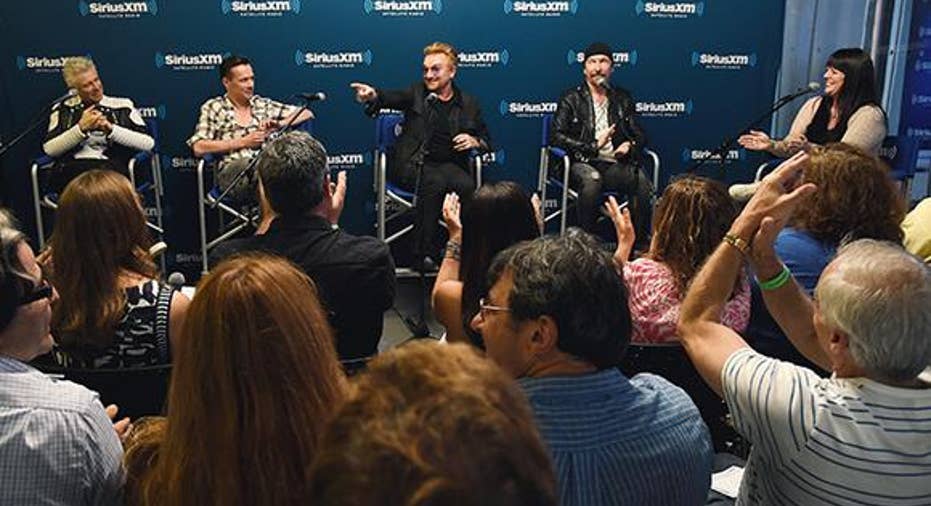 Image source: Sirius XM.
Mr. Market is giving mixed signals when it comes toSirius XM Radio stock. On the bullish end, the stock has hit an intraday high of $3.97 in each of the past three trading days. If it closes above the $4 mark it will be the first that has happened since the end of last year.
On the bearish end, short interest surprisingly spiked on Sirius XM Radio stock during the latter half of last month. The number of shares sold short went from 139.8 million as of Feb. 12 -- the lowest tally since March of last year -- to 159.2 million by the end of the month. That's the highest short interest that Sirius XM has sported since this past summer. If the number of shares sold short goes on to top 160.5 million it will be the heaviest shorting activity in more than a year.
The surge in naysayers comes as a surprise. Sirius XM seems to be doing everything right these days. It kicked off the year with 29.6 million subscribers, 2.3 million ahead of where it was a year earlier. Sirius XM sees just 1.4 million net additions this year, but that's not a bad thing. The satellite radio provider is a serial low-baller when it comes to issuing guidance. It was only expecting 1.2 million net additions last year when the year began, and we know how that turned out.
Bears gravitate to volatile stocks, but that's also not Sirius XM these days. It's packing a one-year beta of 0.96, implying market volatility that's less than S&P 500. It's a far cry from its five-year beta score of 1.50.
Bulls may approach the high short interest as a silver lining. All of those 159.2 million shares that have been sold short have to eventually be covered, and that involves placing a buy order to close out the position. When there's a rush to cover that's called a short squeeze, and it can often lead to an explosive rally in the stock. If Sirius XM does rocket north of $4 in the coming weeks it could be the byproduct of a short squeeze.
It naturally helps if there's a catalyst to get the short squeeze going. It could come next month when Sirius XM reports financial results for the first quarter, especially if it lives up to its tendency of underestimating its actual performance. It could come the next time that Sirius XM announces a major content deal or a new platform where it can cash in on its growing Rolodex of well-to-do drivers that can spring for premium radio.
Sirius XM is also helping its chances for a short squeeze with its aggressive share buybacks. Repurchasing $6.5 billion of its stock over the past three years has helped hack away at its massive float, making it easier to trigger a short squeeze. The soil is fertile for a short squeeze, Sirius XM now just needs to see what it can do to set it into action.
The article Is Sirius XM Gearing Up for a Short Squeeze? originally appeared on Fool.com.
Rick Munarriz has no position in any stocks mentioned. The Motley Fool has no position in any of the stocks mentioned. Try any of our Foolish newsletter services free for 30 days. We Fools may not all hold the same opinions, but we all believe that considering a diverse range of insights makes us better investors. The Motley Fool has a disclosure policy.
Copyright 1995 - 2016 The Motley Fool, LLC. All rights reserved. The Motley Fool has a disclosure policy.