Is Portola Pharmaceuticals Balance Sheet Safe?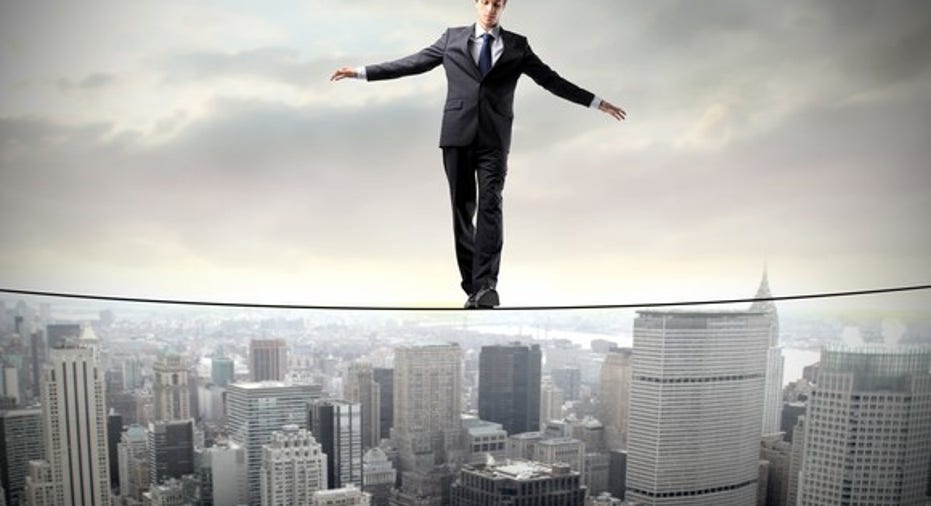 Portola Pharmaceuticals' (NASDAQ: PTLA)could have two commercial-stage drugs on the market next year, but turning them into top-sellers will require a lot of money. Is Portola Pharmaceuticals' balance sheet flush enough with cash to get its drugs across the finish line?
What's at stake
Last year, Portola Pharmaceuticals suffered two big setbacks that forced it to go longer without any product revenue. In March 2016,shares took a drubbing after management reported mixed results from a trial evaluating its anticoagulant betrixaban. In August, shareholders were dealt another blow when management reported receiving an FDA rejection letter for its anticoagulant antidote, AndexXa.
Image source: Getty Images.
This year, the company's shares are back on track after management told investors that theFDA won't require an advisory committee meeting prior to issuing a decision on betrixaban on June 24. Management also announced plans to refile AndexXa for approval in the second quarter, potentially allowing for a go/no-go decision by year's end.
If these drugs win over regulators, they could both be top-sellers.
Betrixaban belongs to a class of anticoagulants targeting factor Xa, a key component of the coagulation cascade. It's being considered for use to prevent clots in acute medically ill patients after they've been discharged from the hospital. According to management, 24 million acute medically ill patients are admitted to hospitals in the G7 countries every year because of blood clots. The size of the addressable market has it estimating that betrixaban's market opportunity is between $3 billion and $4 billion.
AndexXa could also generate significant revenue. Factor Xa inhibitors are quickly winning away market share from warfarin, an anticoagulant that requires frequent testing and dose adjustments. However, there aren't any FDA approved antidotes to this class of medicine on the market, and that's creating problems for doctors who need to treat emergency bleeds. Overall, about80,000 patients were admitted to hospitals due to Factor Xa related bleeding in 2015, and that figure could grow to 150,000 as the use of factor Xa inhibitors increases.
Lining up financing
The company's operating expenses were $305 million in the past 12-months, and that spending has pressured management to secure funding to help support launching these drugs.
In February 2016, it sold the rights to commercialize AndexXa in Japan to Bristol-Myers Squibb and Pfizer, which co-market the top-selling factor Xa drug Eliquis. Bristol-Myers Squibb and Pfizer paid Portola $15 million upfront, plus future milestones and royalty payments.
Portola Pharmaceuticals tapped Bristol-Myers Squibb and Pfizer again in December. This time it convinced the two companies to give it an unsecured loan. Specifically, each companyagreed to loan Portola Pharmaceuticals $25 million, which will be paid back, plus interest, from AndexXa royalties.
Then, in February, management followed up that deal with a$150 million royalty agreement with HealthCare Royalty Partners.Portola received$50 million right away, and it could receive another $100 million, if the FDA approves AndexXa. In exchange, Portola Pharmaceuticals agreed to pay Healthcare Royalty Partners a mid-single digit royalty on AndexXa's global sales, up to a cap of195% of the amount funded.
Overall, these deals, plus existing cash, has management forecasting that it's flush enough to get into 2018. Total cash, cash equivalents, and investments were $318.8 millionon Dec. 31, and Portola expects its pro forma operating expenses to be between $290 million and $310 million this year.
All eyes on the FDA
Portola Pharmaceuticals' financing deals have significantly strengthened its balance sheet, but the company's long-term survival depends significantly on the timing of FDA decisions on betrixaban and AndexXa.
If one (or both) of these drugs fail to win FDA support this year, then it could force Portola Pharmaceuticals to get even more creative to keep the lights on beyond 2018. Undeniably, this makes Portola Pharmaceuticals a riskier stock than some other clinical-stage and commercial-stage biotechs, so investors should carefully weigh the potential pros and cons before buying this company's shares.
10 stocks we like better than Portola PharmaceuticalsWhen investing geniuses David and Tom Gardner have a stock tip, it can pay to listen. After all, the newsletter they have run for over a decade, Motley Fool Stock Advisor, has tripled the market.*
David and Tom just revealed what they believe are the 10 best stocks for investors to buy right now... and Portola Pharmaceuticals wasn't one of them! That's right -- they think these 10 stocks are even better buys.
Click here to learn about these picks!
*Stock Advisor returns as of February 6, 2017
Todd Campbell owns shares of Pfizer and Portola Pharmaceuticals.His clients may have positions in the companies mentioned.The Motley Fool has no position in any of the stocks mentioned. The Motley Fool has a disclosure policy.