Is Now the Time to Buy Brown-Forman Corporation Stock?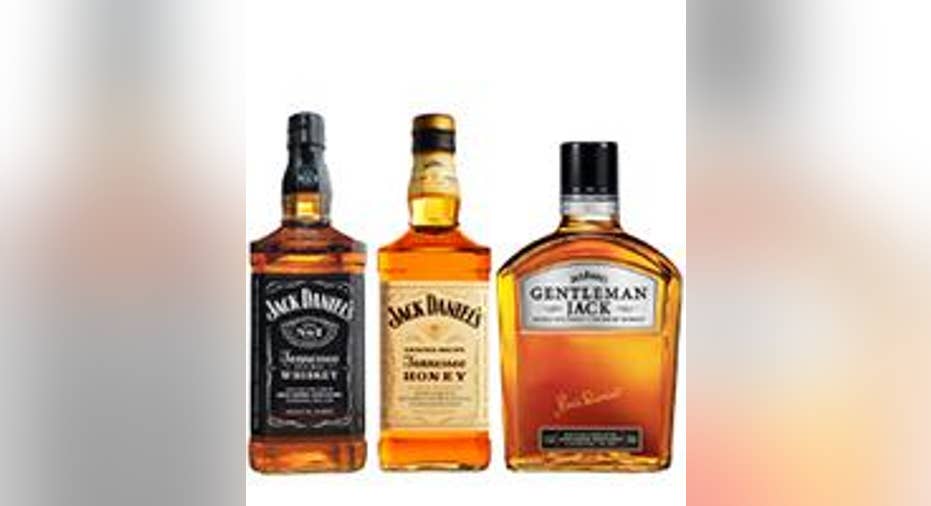 Image source: Brown-Forman Company.
Shares ofBrown-Forman Corporation (NYSE: BF-B) (NYSE: BF-A), the maker of Jack Daniel's, have been on a roller-coaster ride of volatility this past year. Given the solid fundamentals of the company and its powerful brand, should investors take advantage of future stock price dips?
A whiskey barrel of volatilityIn the company's third-quarter earnings press release, CEO Paul Varga said that the company was facing "deteriorating economic conditions in emerging markets, weakness in the global travel retail channel, and headwinds from a strengthening dollar."
The markets of Poland, Russia, Southeast Asia, and Africa all declined in the third quarter, as the local economies struggled withworsening economic conditions. For Brown-Forman, a strong dollar amplified the intensity of the headwinds.
Varga did, however, indicate that underlying growth -- a measure adjusted for foreign currency exchange and net change in distributor inventories -- was strong for the whiskey maker: For the first nine months of 2015, underlying net sales of the Jack Daniel's family of brands grew by 7%, Jack Daniel's Tennessee Honey grew by 11%, and Woodford Reserve grew 29%.To put this in context, the Jack Daniel's family of brands represented 37.5% of total 2015 depletion volume while Tennessee Honey and Woodford Reserve represented 2.5% and 0.7%, respectively. Brown-Forman's highest volume brand is its Jack Daniel's whiskey, which represented 21.1% of total depletion volume in 2015.Depletion is a measure of how fast the product is leaving a distributor's warehouse and is used to gauge demand. In the earnings report, management also indicated that for 2016 underlying net sales growth will be 5% and underlying operating income growth will be in the range of 7% to 9%.
Given that Brown-Forman appears to be reeling from macroeconomic events and not from rot of the core, can the individual investor benefit from the short-term volatility of the stock? First, let's check the fundamentals.
Fundamentally speakingIt's easy to see from the track record of results Brown-Forman has delivered over the past 10 years that the company has solid fundamentals. Revenues have grown at a steady clip over the last decade, albeit at a less-than-warp-speed 10-year average growth rate of 3.09%. Earnings per share have been consistent and upwardly marching to the tune of 9.1% growth over the past 10 years. Gross margin for 2015 was a phenomenal 69.7% compared with 60.59% for the industry and net margin was 21.83% compared with 15.13% The company has delivered an average ROE of 27.9% over the past 10 years, and it could retire all of its long-term debt of $748 million in a little over a year using last year's net income.
These are fairly strong fundamentals and symptomatic of a solid competitive advantage, defined by the company's powerful portfolio of brands.
Expensive whiskeyCurrently, Brown-Forman stock is selling at a trailing-12-month (TTM) P/E of 29.5, and it's only 12% off its 52-week high of $111.06, so on the face of things, it doesn't appear to be priced for value. A deeper dive in valuation reveals that BF-B stock is selling at a TTM price-to-book value ratio of 13.5 compared to an industry average of 6.3. The price-to-book-value ratio can be thought of as the stock price to the equity value that is found on the balance sheet and gives investors an idea of how much they are paying in price for what's on a company's balance sheet.
A precipitous drop?The past year has delivered a Brown-Forman stock price chart that resembles the track layout for Space Mountain at Disney World, and the ups and downs may continue into 2016, as Varga recently indicated that the company continues to face headwinds from deteriorating global markets and the strong dollar. Investors may be able to take advantage of these dips in the track: The company is certainly not selling at a bargain right now, but its fundamentals are strong and consumers are loyal to its brands. If the roller-coaster cart in the shape of a whiskey barrel takes a sharp plummet, it may be time to scoop up some of these hundred-proof shares.
The article Is Now the Time to Buy Brown-Forman Corporation Stock? originally appeared on Fool.com.
Adam Brownlee has no position in any stocks mentioned. The Motley Fool has no position in any of the stocks mentioned. Try any of our Foolish newsletter services free for 30 days. We Fools may not all hold the same opinions, but we all believe that considering a diverse range of insights makes us better investors. The Motley Fool has a disclosure policy.
Copyright 1995 - 2016 The Motley Fool, LLC. All rights reserved. The Motley Fool has a disclosure policy.