Is Netflix Inc. Falling Behind in the World's Fastest Growing Internet Market?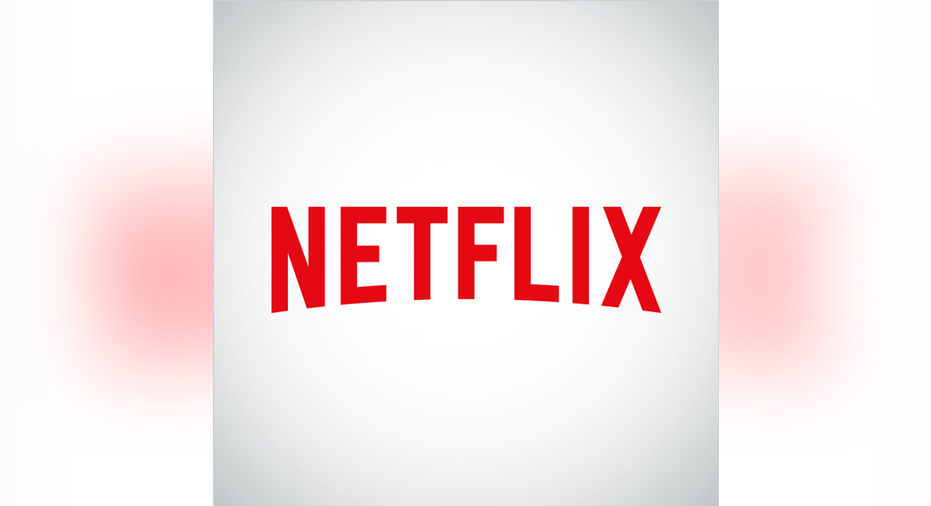 Netflix (NASDAQ: NFLX) launched in India with a lot of fanfare roughly a year ago as part of its global expansion efforts. Since India is the world's fastest growing internet and smartphone market, it is important for Netflix to establish itself in the region. However, the lure of India's internet growth and entertainment consumption mean Netflix won't have a free hand in this market for long.
In fact, Netflix's brand has failed to strike a chord with Indian customers. The launch of Amazon.com's (NASDAQ: AMZN) Prime Video service and the growth of the Hotstar streaming service, owned by Twenty-First Century Fox (NASDAQ: FOX) (NASDAQ: FOXA), have posed big challenges for the company.
Image source: Getty Images.
Netflix's pricing is a big problem
Netflix's biggest problem in India is pricing. In a country where consumption of pirated content is rampant, Netflix needed to get its pricing right before anyone else in order to drive adoption of its service. According to a survey by Irdeto, 66% of polled customers watch pirated content in India, though 56% of them could be convinced to pay for content.
Image source: Netflix.
However, whoever designed Netflix's strategy seems to have forgotten the gap in the GDP per capita between India and the company's home market. Netflix priced its basic monthly plan at INR 500 (roughly $7.50) -- almost equivalent to the price of the basic plan it charges in the U.S. The premium plan costs INR 800, almost $11.99 at the current exchange rate, which is identical to what Netflix charges in the U.S. However, India's GDP per capita was just $1,750 in 2015, whereas the U.S. stands at about 30 times that. Netflix should have taken this gap into consideration as its current subscription plans limit its reach to wealthier audiences only.
Then, there's the problem of slow internet speeds and data costs. According to Akamai, India has the slowest average internet speed in Asia-Pacific at 3.5 Mbps. Additionally, consulting firm Analysys Mason points out that an average Indian customer spends 2.6% of her annual income to pay for 1 GB of data a month. This is more than the 0.2% to 0.4% of annual income customers in developed countries spend to get the same service.
High internet costs and sluggish data speeds make Netflix's subscription plans especially costly as customers will need to also spend money on a bigger data package. Most content consumption in the country will take place on smartphones, but an average smartphone in India generated just 559 MB of data each month in 2016, which a Netflix stream would consume in just 90 minutes. Therefore, to consume more Netflix content, a user will have to buy more data and shell out more money above and beyond subscription costs.
Amazon and Hotstar are eating Netflix's lunch
Netflix needs to think about India from a longer-term perspective, as mobile data consumption in the country is expected to grow at a rapid pace. The Ericsson Mobility Report indicates that India's mobile data consumption will grow to 7 GB per smartphone in 2021 thanks to a drop in data costs and the growth of high-speed networks.
The company needs to keep its subscription costs low until data costs in India go down. Unfortunately, Netflix failed to do so and is now losing the market to the likes of Amazon and Hotstar, who have kept their prices significantly lower.
Amazon launched Prime Video in India in Dec. 2016, and the company sells it as a part of the Prime package, which costs INR 499 (approximately $7.46) annually. Therefore, Amazon's annual subscription can be had for the same amount a customer would pay for a month of Netflix. Even if Amazon raises its Prime membership to INR 999 a year (approximately $15), as expected, it would still be much cheaper than Netflix's annual cost.
What's more, Amazon does not discriminate in the video quality it provides to customers. Users can enjoy both HD and ultra HD for a flat subscription fee at Amazon, while Netflix charges a premium for each category. Amazon also provides expedited delivery and early access to deals as a part of the Prime package, giving customers good value for their money.
While Amazon is beating Netflix on pricing, Twenty-First Century Fox's Hotstar is beating Netflix on content -- especially sports. Hotstar's premium subscription is pricedat just INR 199 (just under $3) a month, though there is a free model as well that gives delayed access to content and also carries advertisements.
In fact, Hotstar is the top video streaming app in India according to App Annie, with Amazon Prime and Netflix occupying fifth and ninth positions, respectively. There are two key factors working in Hotstar's favor: strong local content and sports. Since Hotstar is under the umbrella of India's biggest television house -- Star TV -- it has good access to local content such as popular TV shows from local channels.
More importantly, Hotstar gives users access to live sports as a part of its subscription plan, which is a key differentiator for it compared to Amazon and Netflix. The app gives users access to a wide range of sports from cricket to football to tennis, along with HBO shows such as Silicon Valley and Game of Thrones.
This diverse content, along with reasonable pricing, is one of the major reasons for Hotstar's success in the region, while Netflix is lacking on both of those fronts. This is why a new entrant such as Amazon, which launched almost a year after Netflix, is already in a better position.
Unless Netflix adapts its business model for the Indian market, it won't find as much success in the country as it has in so many other markets. The competition will continue to leave it behind, which should be cause for concern since India's online video subscribers are expected to exceed 100 million by 2020 (from just 12 million in 2014).
10 stocks we like better than NetflixWhen investing geniuses David and Tom Gardner have a stock tip, it can pay to listen. After all, the newsletter they have run for over a decade, Motley Fool Stock Advisor, has tripled the market.*
David and Tom just revealed what they believe are the 10 best stocks for investors to buy right now...and Netflix wasn't one of them! That's right -- they think these 10 stocks are even better buys.
Click here to learn about these picks!
*Stock Advisor returns as of February 6, 2017.
Harsh Chauhan has no position in any stocks mentioned. The Motley Fool owns shares of and recommends Amazon and Netflix. The Motley Fool has a disclosure policy.