Is Mercadolibre Inc. a Buy?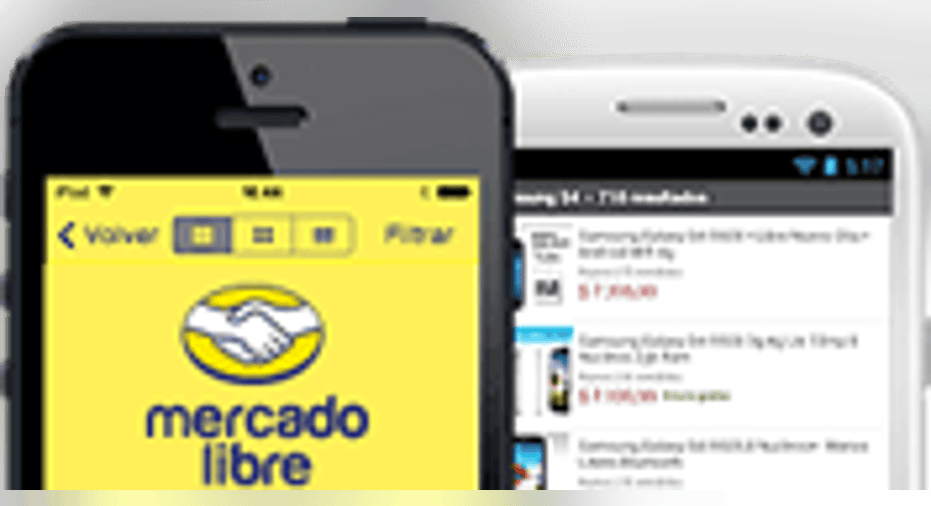 IMAGE SOURCE: MERCADOLIBRE
Shares of Latin American e-commerce giant Mercadolibre are on a nice run of late, up about 30% over the past three months (versus a gain of 11% on the S&P 500). Of course, much of that outperformance has been largely driven by optimism surrounding Brazil -- the iShares Brazil ETF has soared 62% over the same time frame -- where rebounding resource prices and the likely impeachment of President Dilma Rousseff are fueling turnaround hopes for the country.
But while Mercadolibre shares have proven to be a nice "play" on Brazil in recent months, do the company's fundamentals support a longer-term hold?
Strong dollar dentsMercadolibre is growing at a healthy clip, but forex headwinds remain a heavy drag on U.S. dollar results. In the fourth quarter, for example, revenue spiked 69% year-over-year in local currencies, but only increased 12% in dollar terms. Venezuela was once again the company's biggest headache, with the bolivar declining by a whopping 75% year-over-year. By comparison, inMercadolibre's other regions, the Brazilian real dropped 34%, the Argentine peso fell 16%, and the Mexican peso dropped by 17%. Excluding its Venezuelan operations, revenue in U.S. dollars grew 23%.
Currency issues aside, Mercadolibre's core e-commerce business continues to gain market share at a solid rate -- as it should. Gorillas like eBay -- which owns nearly a fifth of Mercadolibre -- and Amazonstill don't have much of a presence in Latin America, giving Mercadolibre plenty of room to strengthen its already-dominant position in that area of the world.
In 2015, registered users were up 20% year-over-year to 145 million. And in Q4, unique buyers also increased 20%, with repeat buyers growing at an even faster rate.
Hot payment playPerhaps the most exciting, yet underappreciated, aspect of Mercadolibre is its massive bet on payment processing. So while the company is often referred to as the "Latin American eBay," it can also be thought of as a hyper-growth "Latin American PayPal."
Management continues to aggressively push transactions using its payments platform, MercadoPago, and the message seems to be resonating well with users. In fact, the penetration of MercadoPago as a percentage of gross merchandise volume reached record levels in Q4 at around 60% (versus 50% in the year-ago period).
Off-platform payment processing is what has management really excited, though. In 2015, the company processed over $1 billion in payments outside of its own marketplace for the first time, and exited Q4 with off-platform total payment volume growth of 120% in constant currency.
Thanks to that kind of breakneck growth, management contends that its off-platform payments segment could eventually become much larger than its marketplace business.
IMAGE SOURCE: YCHARTS
Entry-level positionWhen you add in all of Mercadolibre's other, often overlooked, initiatives within financing, shipping/fulfilment, and advertising, it's tough not to be bullish about the company's long-term prospects. Unfortunately, the market already seems to be factoring in a good portion of that potential into its share price.
Thanks in large part to its recent run, the stock trades at a seemingly stretched EV/EBITDA of 28, representing a clear premium to PayPal at 20 and an even wider one to eBay at 8. While Mercadolibre's long-term growth trajectory is certainly exciting, the risks of doing business in turbulent Latin America need to be fully factored in as well.
Although the strength of the U.S. dollar has started to fade a bit, the company remains highly exposed to volatile currency moves and prolonged devaluations. And as my Foolish colleague Dan Caplinger notes, heavy political pressure from countries like Venezuela and Argentina, in particular, shouldn't be overlooked. In other words, significant multiple contraction could be just a U.S. dollar reversal, political headline, or even an earnings-hiccup away.
Mercadolibre reports earnings next Wednesday, and although I wouldn't be surprised with a market-topping quarter, long-term oriented Fools might be wise to pounce on any major miss-driven pullback.
The article Is Mercadolibre Inc. a Buy? originally appeared on Fool.com.
Brian Pacampara has no position in any stocks mentioned. The Motley Fool owns shares of and recommends Amazon.com, eBay, MercadoLibre, and PayPal Holdings. Try any of our Foolish newsletter services free for 30 days. We Fools may not all hold the same opinions, but we all believe that considering a diverse range of insights makes us better investors. The Motley Fool has a disclosure policy.
Copyright 1995 - 2016 The Motley Fool, LLC. All rights reserved. The Motley Fool has a disclosure policy.