Is Medicare Enrollment Automatic?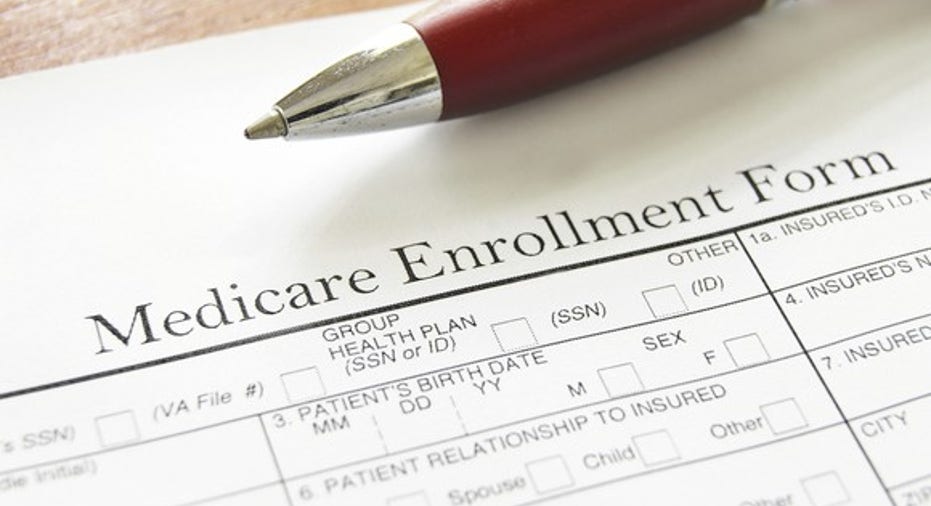 Image source: Getty Images.
Medicare is vitally important for older Americans, providing health insurance for us at a time when our health is likely to need more attention. But is Medicare enrollment automatic? Well, yes for some people and no for others. Even worse, those who enroll late are at risk of paying more for it for the rest of their lives. So do yourself a favor and learn more about enrolling in Medicare.
Meet Medicare
There's a good chance that you're very familiar with the word "Medicare" and understand its basic purpose: providing health coverage for older Americans. There's much more to it than that, though. It came to life in 1966 and recently had more than 50 million enrollees. While the program mainly serves those aged 65 or older, it's also available to younger folks who are disabled or have certain conditions, such as end-stage kidney disease.
When is the right time to apply for Medicare? The age at which most of us become eligible for it is 65, and we can sign up anytime within the three months leading up to our 65th birthday, during the month of our birthday, or within the three months that follow. That's the initial enrollment period. Missing it can be very costly, as you may face more expensive premiums for the rest of your life. Specifically, your Part B premiums (which cover medical services, but not hospital services) can rise by 10% for each year that you were eligible for Medicare but didn't enroll.
Now that you know how critical it is to be enrolled on time, you might be asking yourself, "Is Medicare automatic for me?" Let's tackle that question.
Don't be late enrolling! Image source: Pixabay.
Exceptions to the rules
If you fail to enroll during your initial enrollment period, you can always enroll during the general enrollment period, which is from Jan. 1 through March 31 of each year -- though that coverage won't begin until July and the late penalty might apply. The general enrollment period is when you can switch between different types of Medicare plans, too, such as if you want to drop Part A and Part B coverage and switch to Part C, also known as Medicare Advantage plans.
You might be able to delay enrolling, too, in certain circumstances, while avoiding the penalty -- if you're still working, with employer-provided healthcare coverage, at age 65, or if you're serving as a volunteer abroad. Such folks will get a special enrollment period based on when they return to the U.S., when they stop working, or when their employer-provided coverage ends.
If you're younger than 65 but are disabled and receiving Social Security disability benefits, you should be automatically enrolled in Medicare after you've received those benefits for 24 months. There are some more details and rules that you should look up if you think you may qualify for Medicare due to disabilities. For example, those with Lou Gehrig's disease can generally be enrolled as soon as they start receiving disability benefits. Learn more at www.medicare.gov.
Medicare can help with the cost of prescription drugs. Image source: Getty Images.
When your coverage begins
Once you're enrolled, automatically or not, during the initial enrollment period, your coverage will begin in the month you're first eligible. If you enroll within the three months following the month you turn 65, coverage will start within three months. To have your coverage start as soon as possible, sign up within the three months preceding the month of your 65th birthday.
Medicare is a wonderful help for those in retirement. Learn the rules so that you can make the most of it.
The article Is Medicare Enrollment Automatic? originally appeared on Fool.com.
Longtime Fool specialistSelena Maranjian, whom you can follow on Twitter, owns no shares of any company mentioned in this article.Try any of our Foolish newsletter services free for 30 days. We Fools may not all hold the same opinions, but we all believe that considering a diverse range of insights makes us better investors. The Motley Fool has a disclosure policy.
Copyright 1995 - 2016 The Motley Fool, LLC. All rights reserved. The Motley Fool has a disclosure policy.