Is It Too Late to Buy Exelixis Stock?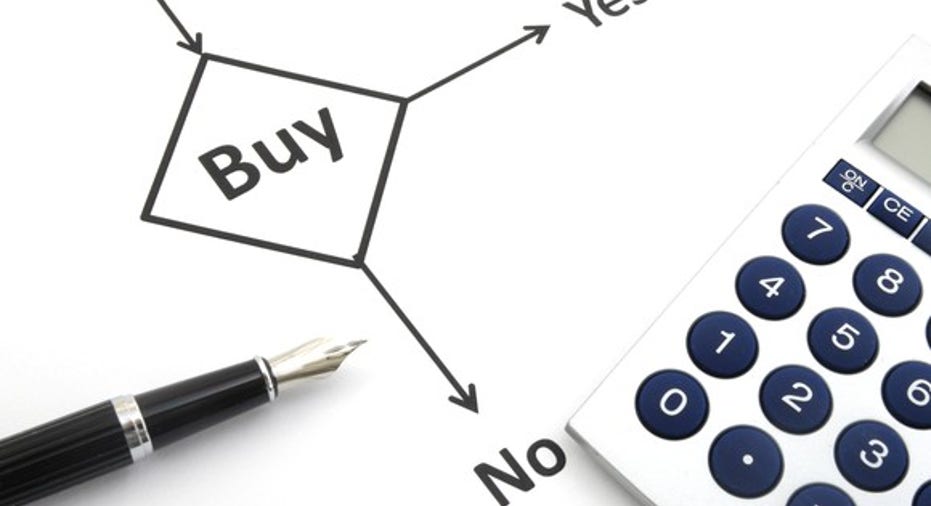 In just two years, shares of Exelixis (NASDAQ: EXEL) have soared more than 800%. The stock's 2016 performance made it one of the best-performing biotech stocks of the year. That's great news for investors who jumped aboard the fast-moving Exelixis train early. But is it now too late to buy Exelixis stock?
Image source: Getty Images.
More growth ahead
Exelixis claims three products on the market. Cometriq won U.S. regulatory approval in 2012 as a treatment for medullary thyroid cancer.In 2015, the biotech received FDA approval for Cotellic in combination with Roche's (NASDAQOTH: RHHBY) Zelboraf in treating advanced melanoma. Exelixis' latest win came in April 2016 with U.S. regulatory approval for Cabometyx for treating patients with advanced kidney cancer who have received prior therapy for inhibiting growth of new blood vessels associated with tumors.
Cometriq's sales in the first nine months of 2016 totaled $34.6 million. That figure represented a nice jump of more than 40% over the prior-year period. Exelixis should be able to get even more growth from Cometriq, although there's stiff competition from other melanoma treatments.
Some analysts have pegged peak annual sales for Cotellic at $700 million. However, Roche will retain most of any profits made from the drug. Exelixis stands to receive half of U.S. profits of the first $200 million in U.S. sales, but its percentage of profits decreases to 30% of U.S. sales over $400 million. The biotech also will receive low double-digit percentage royalties on Cotellic sales outside of the U.S. So far, Exelixis has made just $1.8 million in royalties from the drug.
Exelixis' big growth opportunity, however, is with Cabometyx. Cabometyx generated sales of nearly $49 million in the first five months after its launch.The drug already has around 20% market share as a second-line treatment for kidney cancer, and 35% as a third-line treatment. That's just the start.
In October, Exelixis announced results from a phase 2 clinical trial of Cabometyx going head-to-head with Pfizer's Sutent. Cabometyx came out on top in the match-up, leading Exelixis to quickly get the process started for filing for regulatory approval as a first-line treatment of kidney cancer.
Cabometyx holds the potential to reach peak annual sales topping $1 billion. Pfizer made $1.12 billion from Sutent in 2015-- and Cabometyx should give the drug a run for its money, as well as compete well against other rivals.
Too late to buy?
Exelixis' market cap currently stands at more than $4.2 billion. That might seem crazy for a company that probably will make less than $250 million in revenue for 2016. However, it's an indication of just how much potential investors think that Exelixis has.
The stock's price tag already factors in considerable success that hasn't yet materialized, though. Some investors might think that it's too late to buy Exelixis shares and have a decent shot at solid returns. I understand the hesitation, but I suspect the biotech's stock has plenty of room to run for several reasons.
First, Cabometyx could prove to be an even bigger winner than expected. Those clinical results showing better performance versus Sutent could help launch Cabometyx to a top spot relatively quickly if the drug gains approval as a first-line treatment of kidney cancer.
Second, Cotellic should be able to generate a lot more revenue than it has so far. Exelixis was so disappointed with Roche's pricing and commercialization of the drug that it filed for an arbitration proceeding.
Third, Exelixis remains a potential acquisition candidate. Its market cap is still low enough that the company could be an attractive choice for a bigger player looking to beef up its cancer portfolio.
Do I think Exelixis can repeat its huge stock gains made in 2015 and 2016? No. However, I don't think it's too late at all for investors to buy shares of the biotech and still do well.
10 stocks we like better than Exelixis When investing geniuses David and Tom Gardner have a stock tip, it can pay to listen. After all, the newsletter they have run for over a decade, Motley Fool Stock Advisor, has tripled the market.*
David and Tom just revealed what they believe are the 10 best stocks for investors to buy right now... and Exelixis wasn't one of them! That's right -- they think these 10 stocks are even better buys.
Click here to learn about these picks!
*Stock Advisor returns as of Nov. 7, 2016
Keith Speights has no position in any stocks mentioned. The Motley Fool owns shares of and recommends Exelixis. The Motley Fool has a disclosure policy.