Is It Time to Give Up on American Airlines and United Airlines?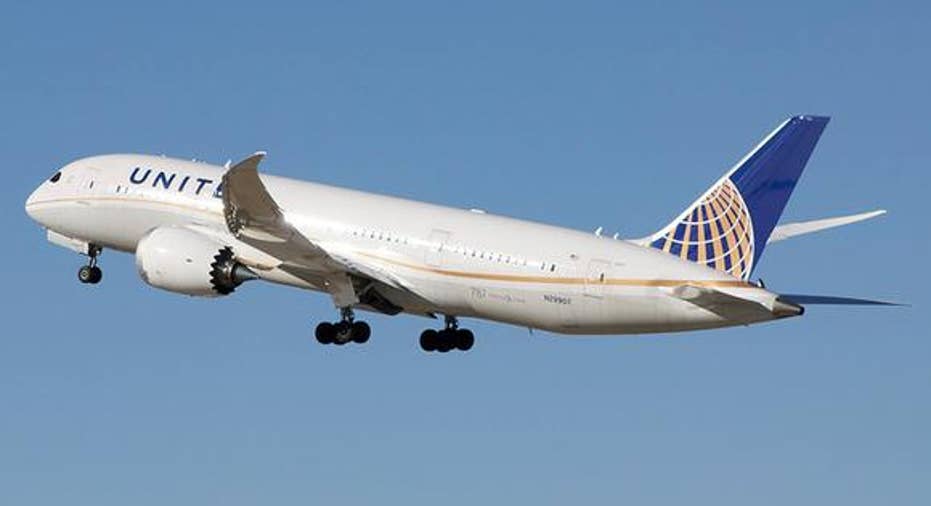 Airline industry profits have soared in the past year as falling oil prices have led to huge cost savings. However, for most airlines, this profit growth has been marred by steep unit revenue declines.
Having unit revenue decline when fuel costs are plunging isn't necessarily a problem. In 2015, United Continental's adjusted pre-tax profit more than doubled despite a 4.4% year-over-year decline in passenger revenue per available seat mile (PRASM). At American Airlines , adjusted pre-tax profit jumped 51% year over year, even though PRASM sank 5.4%.
United Airlines' adjusted profit more than doubled in 2015.
However, airlines' year-over-year fuel cost savings are starting to fade. Meanwhile, unit revenue continues to decline sharply at both United and American. Is this a signal that investors need to avoid these stocks?
Unit revenue starts to undercut profit growthLast Wednesday, United Continental reported a solid 18% year-over-year increase in pre-tax profit for Q1. Given that its fuel bill plummeted by more than $600 million, profit would have risen a lot further if United had stabilized its unit revenue trend. Instead, PRASM fell 7.4%.
More importantly, United's management projected that unit revenue will decline 6.5%-8.5% in the second quarter. At the midpoint, that's actually a little worse than its Q1 performance. As a result, the company expects to earn a pre-tax margin of 13%-15% this quarter: only slightly higher than its Q2 2015 adjusted pre-tax margin of 12.7%.
At least United Airlines is receiving enough of a benefit from lower fuel costs that its profit margin is still expanding. In effect, United is getting extra savings because it lost about $1 billion on fuel hedges last year. Its fuel-hedging losses will be much smaller in 2016.
By contrast, American Airlines hasn't hedged any of its fuel costs in recent years. As a result, its profit margin is about to start declining.
For Q1, American's pre-tax margin increased slightly to 12.9% from 12.7% a year earlier, on a 7.5% PRASM decline. Pre-tax profit actually declined modestly due to the company's lower revenue. Even worse, American Airlines expects to earn an adjusted pre-tax margin of 14%-16% in Q2 -- down from 17.2% in Q2 2015 -- on a 6%-8% drop in PRASM.
American Airlines' profit margin is set to decline year over year in Q2. Image source: American Airlines.
Capacity is growing too quicklyThere are a lot of reasons for the ongoing unit revenue declines at United and American. The strong dollar has undermined revenue in international markets. Falling fuel surcharges are pressuring revenue on some international routes as well.
However, the fundamental reason for the sharp unit revenue declines is that capacity is growing much faster than demand. Executives at both companies admitted on their recent earnings calls that a lot of supply has entered the market due to low oil prices, forcing prices down. This has been a problem on both domestic and international routes.
United and American are working to stabilize revenueBoth United Continental and American Airlines expect unit revenue to continue declining in the second half of the year, but at a more moderate rate. To some extent, this just reflects the impact of easier comparisons, as their unit revenue declines accelerated in the second half of 2015.
That said, there are also fundamental improvements in the works. Collectively, airlines appear to be slowing their capacity growth, which should lead to better unit revenue trends. Additionally, United and American both plan to introduce so-called "basic economy" fares later this year. This will allow them to continue matching budget carrier fares to keep planes full while mitigating the impact of discount fares on unit revenue.
Will the fuel effect work in reverse?Thus, there is some hope that United Airlines and American Airlines will stabilize their unit revenue by 2017. Profit margins might be down a bit from the record levels set over the past year, but would still be quite high by historical standards.
Furthermore, both stocks are quite cheap, trading for under seven times projected 2016 earnings. That's less than half of the stock market average. This indicates that some level of profit decline is already incorporated in the current stock prices.
The key question is what will happen when fuel prices rebound, which will presumably occur sooner or later. In that situation, even flat unit revenue wouldn't be good enough to avoid severe margin compression.
American Airlines President Scott Kirby remarked on Friday that in recent years, fares have usually risen when fuel prices have increased, with a lag of three to six months. If that pattern holds in the future, then investors shouldn't be too concerned about the unit revenue drops today.
Industry consolidation has given the top four U.S. airlines a combined market share of more than 80%, which makes it easier for them to cut capacity rather than chase market share in a rising-fuel environment. That's good news for investors. But until this scenario actually plays out, the bull case for United Continental and American Airlines rests on an uncertain foundation.
The article Is It Time to Give Up on American Airlines and United Airlines? originally appeared on Fool.com.
Adam Levine-Weinberg owns shares of United Continental Holdings, and is long Jan. 2017 $30 calls on American Airlines Group. The Motley Fool is long Jan. 2017 $35 calls on American Airlines Group. Try any of our Foolish newsletter services free for 30 days. We Fools may not all hold the same opinions, but we all believe that considering a diverse range of insights makes us better investors. The Motley Fool has a disclosure policy.
Copyright 1995 - 2016 The Motley Fool, LLC. All rights reserved. The Motley Fool has a disclosure policy.