Is It Time for Verizon to Get Out of the FiOS TV Business?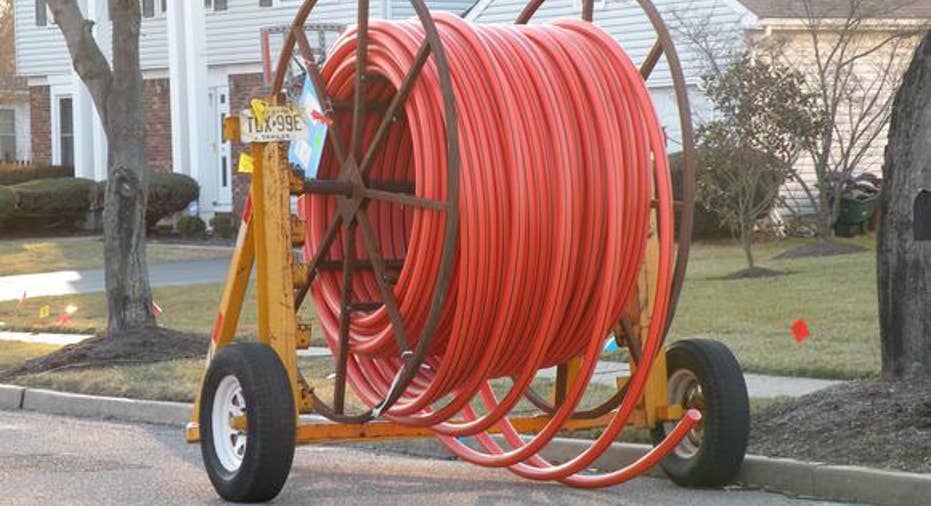 FIBER BEFORE INSTALL. IMAGE SOURCE: FLICKR/SLGCKGC
The pay-TV industry is having a tough time combating the growth of streaming video services. Overall, pay-TV subscribers are expected to decline by 700,000 households this year, according to eMarketer. Verizon has built up a strong base of over 5.8 million subscribers, but the growth of its 10-year old pay-TV service has slowed substantially in the last couple quarters.
During the first quarter, Verizon added just 36,000 net subscriber to FiOS video, a 60% year-over-year decline. The previous quarter, Verizon saw its lowest number of net adds in over three years. With subscriber growth slowing, Verizon is looking elsewhere -- namely its own streaming video options -- to make up for it. Meanwhile, it could be inclined to sell its pay-TV operations or merge with another pay-TV provider.
Changing delivery methodsVerizon has been actively working to expand its digital content and advertising businesses through acquisitions. It also bought some streaming video tech and a content delivery network in 2013 and 2014. All of this is leading to a more robust streaming video solution.
Verizon already launched the ad-supported Go90 service last year. Go90 combines typical Internet video content with clips and full episodes of traditional television programming. But Go90 isn't profitable, and it won't be for at least two years, according to management.
But Verizon may be building a complete IPTV solution for traditionally broadcast television. Lightreading reports Verizon filed documents on a new set-top box that supports WiFi and Bluetooth connections, but not the standard connection used for FiOS TV. With the support of content delivery network Edgecast (acquired 2013) and Intel's OnCue Internet TV system (acquired 2014), Verizon could shift to an entirely IP-based delivery system.
That would enable Verizon to save money on bandwidth, since it only has to send one channel to a household at a time instead of a constantly streaming firehose of data. For consumers, that means faster Internet speeds. It would also enable Verizon to offer video service -- but not high-speed Internet -- across the whole country should it choose. But video service is seen as a way to get more Internet and wireless subscribers, so that's unlikely.
It's already sold some FiOS propertyVerizon completed the sale of some of its wireline assets in California, Florida, and Texas to Frontier Communicationsat the beginning of April. In the deal, Frontier acquired 1.2 million FiOS video subscribers (and 1.8 million Internet subscribers).
Verizon's stated goal of the sale was to concentrate its focus on the contiguous Northeast portion of the United State where it's laid FiOS lines. While its network is mostly completely built out, the company is planning to expand its presence in the Boston area by updating its copper lines to fiber. Beyond that, Verizon has no plans to expand its coverage.
But as Verizon gets smaller, it will have difficulty competing with the rest of the pay-TV industry, which is dominated by just a handful of companies. AT&Tmerged with DirecTV to become the largest pay-TV provider in the country. Comcast is still huge, and Charter Communications just got approval to takeover Time Warner Cable. Verizon simply doesn't have the leverage needed to get the best deals on carriage fees from the cable networks.
As such, Verizon may look to sell the rest of its FiOS assets or merge with another pay-TV provider. DISH Network would certainly be a front-runner considering its sizable pay-TV footprint and expansive portfolio of wireless spectrum licenses. Dish also operates an IPTV service of its own, Sling TV.
The other option is for Verizon to sell off the rest of its FiOS assets while they're near their peak. With subscriber growth slowing drastically over the last couple quarters, it's certainly nearing that point. Its IPTV efforts and expansion into Boston could help, but it's getting close to peak FiOS, which would be the optimal time to divest the rest of those assets and focus on its new digital business.
The article Is It Time for Verizon to Get Out of the FiOS TV Business? originally appeared on Fool.com.
Adam Levy has no position in any stocks mentioned. The Motley Fool owns shares of and recommends Verizon Communications. Try any of our Foolish newsletter services free for 30 days. We Fools may not all hold the same opinions, but we all believe that considering a diverse range of insights makes us better investors. The Motley Fool has a disclosure policy.
Copyright 1995 - 2016 The Motley Fool, LLC. All rights reserved. The Motley Fool has a disclosure policy.