Is General Electric Destroying Its Best Internet of Things Opportunity?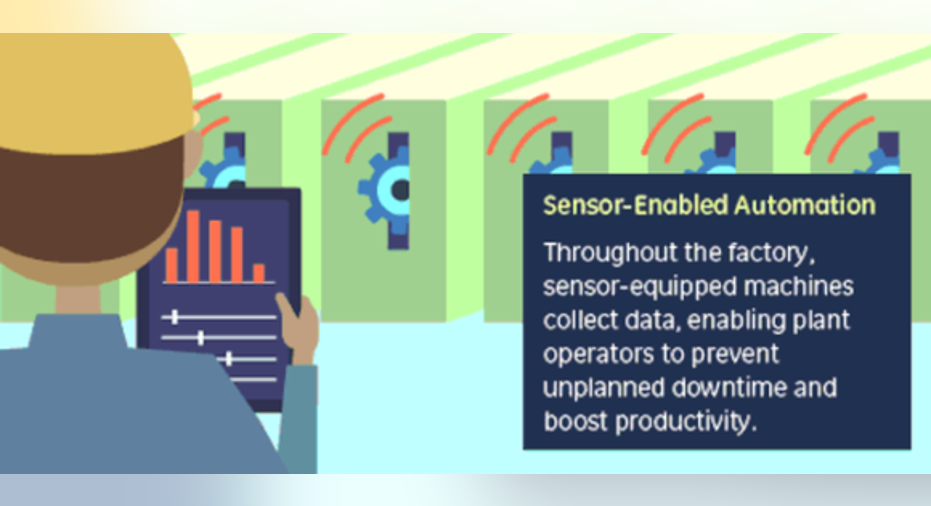 Image source: General Electric.
Earlier this year, General Electric announced the sale of its Appliances business to China-based Haier for $5.4 billion.The move was hardly a surprise considering General Electric has been trying to buck this business since 2014. But an announcement last week has some investors (this one included) wondering whether GE is waving goodbye to a major Internet of Things growth opportunity.
Let's take a step back to see whether General Electric should sell this business.
The argument to keep appliancesLast week, General Electric announced exciting progress in its Appliances offerings: The company just doubled the number of Internet of Things-enabled products capable of using If This Then That (IFTTT) channels.
First introduced in June 2015, these connected devices essentially bring smartphone-like commands to your home. For example, you can set your living room lights to flash when your laundry cycle is complete, or program your oven to text your phone when it's preheated. "It's exciting to see GE Appliances bring their vision of a richer, more connected home to life with IFTTT," said Anne Mercogliano, Vice President of marketing for IFTTT, in a statement. "Having their entire suite of smart appliances on the platform creates new connections for the hundreds of existing apps and devices on IFTTT that give the power to users to tailor their world to what is important to them."
Image source: General Electric Company.
The Internet of Things is a major growth opportunity, and all of the biggest players are looking to carve out market share. Alphabet'sGooglefamously entered the arena with its Nest product offerings of connected thermostats, security cameras, and smoke/carbon monoxide detectors.
Estimates for the value of the Internet of Things revolution vary widely. A major cause for confusion is that no one's quite sure what constitutes the Internet of Things. Overall numbers also shift dramatically depending on what sectors get thrown into the mix -- the Internet of Things is much more than home appliances.
While Cisco's "$14.4 trillion by 2022" global market estimate might not tell us much, IC Insights' analysis that "connected homes" revenue has doubled from $700 million in 2013 to $1.4 billion in 2015 is a sign that things may be looking up for GE Appliances and Google Nest.
A closer look at GE's own books reveals that its "Appliances & Lighting" business line item (of which appliances make up three-quarters of sales) has recently performed quite well. For Q1 2016, revenue increased a seasonally adjusted 3% to $2.0 billion, while profit jumped 13% to $115 million.While that profit adds up to just 3.5% of GE's total profit from its industrial segment, it's also increasing at double-digit rates. For the same period, GE's overall industrial profit declined 7%.
The argument to sell appliancesWhile there's certainly an argument for GE to keep its Appliances business, there are also two major reasons to sell. First, while Appliances may be closer to industry than GE Capital is, the corporation still considers this business to be outside its "core industrial assets." Over the past two years, General Electric has been selling off these non-core assets in an attempt to get back to industrial excellence and deliver shareholders top value for their investment.
In 2014, the company thought it had made an easy exit when it agreed to sell off its Appliances unit to rival Electrolux for $3.3 billion. Regulators rejected the sale due to the outsize market share it would've handed Electrolux, and GE has been on the lookout for other offers ever since. Haier's $5.4 billion sweetens the deal significantly, representing a 64% increase over the Electrolux agreement that equates to an after-tax gain of around $0.20 per share.
Perhaps the best argument to sell is that General Electric's Appliances exit is not an Internet of Things exit. As mentioned earlier, the IoT is much more than smart homes, and GE has been an industrial IoT leader. Its "Brilliant Factory" design allows for immediate feedback, and in one internal pilot, it increased productivity 25% in just three months.
Image source: General Electric.
The Appliances sale to Haier comes alongside a "long-term strategic partnership" for the two companies to explore cooperation in industrial Internet opportunities, among others. GE will evaluate Haier's factories, while Haier will implement GE's IoT "Predix" platform.
Image source: YouTube; xplanevisualthinking.
Make no mistakeAt first glance, it can seem like General Electric is sacrificing a unique growth opportunity by selling off its Appliances unit for some quick cash. But despite growth opportunities, this business is simply not a core asset and has no place in GE's streamlined strategy. Furthermore, this sell-off doesn't signal the end of the Internet of Things for GE. The company is advancing into this arena at full steam with its industrial offerings. That same IC Insight analysis that estimated "connected homes" markets at $1.4 billion for 2015 put "industrial Internet" at $12.4 billion the same year.
General Electric has not made a $5.4 billion mistake, and investors can rest easy knowing there is plenty of growth opportunity elsewhere for this industrial giant.
The article Is General Electric Destroying Its Best Internet of Things Opportunity? originally appeared on Fool.com.
Suzanne Frey, an executive at Alphabet, is a member of The Motley Fool's board of directors. Justin Loiseau owns shares of Alphabet (A and C shares) and General Electric Company. The Motley Fool owns shares of and recommends Alphabet (A and C shares). The Motley Fool owns shares of General Electric Company. The Motley Fool recommends Cisco Systems. Try any of our Foolish newsletter services free for 30 days. We Fools may not all hold the same opinions, but we all believe that considering a diverse range of insights makes us better investors. The Motley Fool has a disclosure policy.
Copyright 1995 - 2016 The Motley Fool, LLC. All rights reserved. The Motley Fool has a disclosure policy.