Is Fitbit Inc. a Bear Trap or Bull Trap?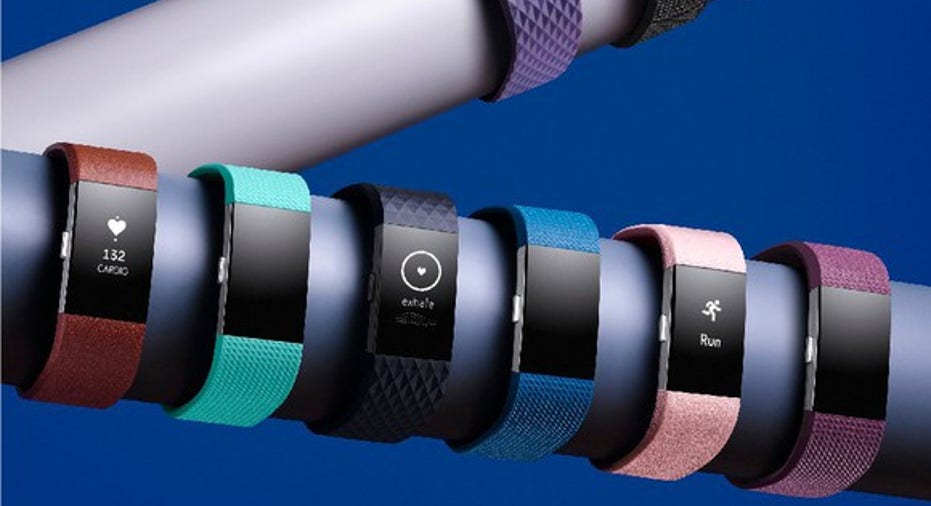 Shares of Fitbit (NYSE: FIT) recently fell to an all-time low after the fitness tracker maker released dismal fourth quarter preliminary earnings and bleak guidance for fiscal 2017. The company now expects its fourth quarter revenue to fall 18%-20% annually, missing its prior guidance for 4% growth and representing its first year-over-year decline since its IPO.
Image source: Fitbit.
On the bottom line, it expects a non-GAAP net loss of $0.51-$0.56 per share, compared to its prior guidance for a profit of $0.14-$0.18 per share. That's a big drop from its profit of $0.35 in the year-ago quarter, and represents its first unprofitable quarter. Fitbit says it sold 6.5 million devices during the quarter, which represents a 21% decline from a year earlier. Non-GAAP gross margin is also expected to be "materially below" its prior forecast of 46%, which already represented an all-time low.
And that pain won't end anytime soon. Fitbit expects to generate just $1.5-$1.7 billion in revenues in fiscal 2017, which would represent a 26% decline (at the midpoint) and miss the consensus estimate of $2.4 billion. It will also remain in the red with a non-GAAP net loss of $0.22-$0.44 for the year, well below expectations for a profit of $0.64. Lastly, it announced that it would lay off 110 employees, or 6% of its workforce, to reduce its operating expenses.
With numbers this bad, it's easy to hate this stock. But some contrarian investors might also argue that the stock has fallen too fast and too far. Let's take a closer look at the bullish and bearish cases for Fitbit, and see why it could burn both sides.
Why Fitbit could be a bear trap
Fitbit has been a very popular target for short sellers over the past year. As of this writing, 43% of its shares are being shorted. But when short interest is that high, any positive news about Fitbit -- a new product, aggressive cost cutting measures, or acquisition buzz -- could trigger a short squeeze.
With an enterprise value of $680 million and an EV-to-sales ratio of just 0.3, Fitbit is very cheap. That makes it a lucrative buyout target for Apple (NASDAQ: AAPL), Garmin (NASDAQ: GRMN), or other companies looking to expand into the wearables market.By buying Fitbit, Apple could expand its wearables reach beyond the Apple Watch, which failed to turn smartwatches into mainstream gadgets. Garmin could buy Fitbit to broaden its fitness tracker portfolio and further diversify its business away from its weaker automotive GPS unit.
Image source: Fitbit.
Fitbit has also been diversifying its business with mobile payments andits acquisitions of Pebble's assets and Vector's smartwatches -- indicating that it could soon create feature-rich smartwatches tethered to an app ecosystem. That ecosystem could bolster Fitbit's user loyalty figures while diversifying its top line. It could also sign more corporate wellness partnerships to secure more bulk enterprise orders. Fitbit expects its financial performance to "stabilize" in the second half of 2017 as it reduces its operating expenses (especially sales and marketing) by $200 million -- so the stock could bottom out soon.
Why Fitbit could be a bull trap
However, the numbers all suggest that Fitbit is still struggling to carve out a niche between low-end rivals like Xiaomi, sports performance challengers like Garmin, and high-end smartwatch makers like Apple. Fitbit is still the largest wearables maker in the world with 23% market share, according to research firmIDC.But its market share rose just 1.6 percentage points between the third quarters of 2015 and 2016.
That topped Xiaomi, Garmin, and Apple's year-over-year growth, but it didn't outpace the growth of the "others" category -- which grew from 37% to 45%. This indicates that the market is becoming saturated with smaller players, which could drive down price expectations.
Meanwhile, downsizing in the face of fierce competition is rarely a winning strategy. By reducing its sales and marketing spend, Fitbit could be marginalized by other wearables makers throughout the year. A 6% workforce reduction also might not be enough to strengthen its bottom line growth. Looking ahead, Fitbit will likely acquire additional companies in a desperate bid for growth, but inadvertently "diworsify" its business instead.
My verdict: It's a bull trap
Fitbit looks undervalued, but its disastrous fourth quarter numbers indicate that its core business model is crumbling, and that mainstream demand for wearables hasn't been as robust as analysts had predicted. I believe that investors should stay far away from this fading stock, but I'll still keep an eye out for a silver lining when it reports its full fourth-quarter earnings on Feb. 22.
10 stocks we like better than Fitbit When investing geniuses David and Tom Gardner have a stock tip, it can pay to listen. After all, the newsletter they have run for over a decade, Motley Fool Stock Advisor, has tripled the market.*
David and Tom just revealed what they believe are the 10 best stocks for investors to buy right now... and Fitbit wasn't one of them! That's right -- they think these 10 stocks are even better buys.
Click here to learn about these picks!
*Stock Advisor returns as of January 4, 2017
Leo Sun has no position in any stocks mentioned. The Motley Fool owns shares of and recommends Apple and Fitbit. The Motley Fool has the following options: long January 2018 $90 calls on Apple and short January 2018 $95 calls on Apple. The Motley Fool has a disclosure policy.