Is Facebook's Instagram in Trouble?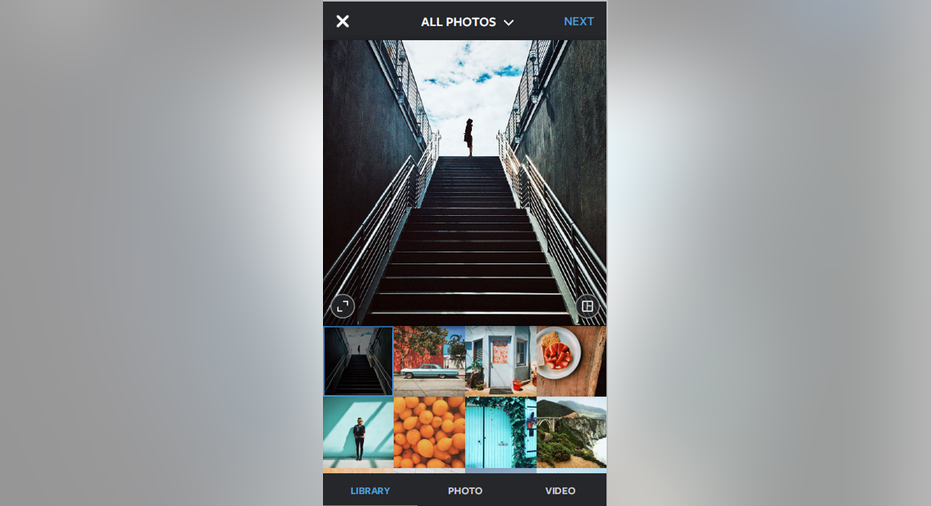 Source: Instagram-brand.com.
With 400 million users and counting, Instagram has been the rising star in Facebook's growing assembly of apps.
But a report from Quintly calls into question whether Instagram is still the up-and-comer that investors have seen it as being.
The most intriguing part of the March report is the finding that engagement on the site at least by one measure dropped significantly from the start of 2015 to the end of the year.
The data showed that the average interaction rate for business accounts rang in at 4.96 per post in January, and then continued to slide to just 3.1 by December. That would signify a nearly 40% drop in engagement over just a 12-month period.
That looks damning for the photo site and its Facebook parent.
In reaction to the Quintly report, VentureBeat was quick to credit the drop in interaction rates to some moves that Facebook made to make Instagram more attractive to advertisers.
It noted that the introduction of looping video, as well as carousel image ads, and then the September rollout of ads to all users across the Instagram platform.
"Users hated it," VentureBeat writer Stewart Rogers noted.
"Six out of 10 daily Instagram users -- the very people who love the app -- were unhappy" with the resulting experience, he wrote.
It's not that simpleBut could the drop in the Quintly report actually be something far more benign to the Instagram platform? A closer look at the findings would seem to bear that out.
The drop in average interaction rate is probably due to a combination of two causes. The first is that the organizations that are using the service to reach potential customers are continuing to post to the site more often. With that higher volume comes a lower rate of interaction on each post. Posts increased by an average of more than 15% over the year.
Source: Instagram-brand.com.
The second cause for the rate drop is that the formula used to calculate it factors in the number of followers. If an account amasses more followers, and its interaction rate doesn't rise in a corresponding fashion, that rate will come down over time.
That's generally what happens. Smaller accounts -- those with fewer than 1,000 followers -- have the highest interaction rates. Indeed, they are nearly double, on average, the interaction rate of accounts, with between 1,000 and 10,000 followers. The rates for the smallest of accounts are more than three times the rate of those of accounts with between 100,000 and 1 million followers.
So, what might seem at first glance as a sign of trouble for Instagram and Facebook is more likely just a side-effect of the continuing growth and maturation of the platform.
Growing pains are inevitable While the Quintly report did raise a red flag for some, it certainly hasn't scared off analysts. Credit Suisse in April forecast a big year for Instagram in 2016, estimating annual revenue of $3.2 billion more than three times what Facebook paid for the service four years ago.
A key factor in the bank's bullishness is Instagram's push into video, where it sees advertising dollars continuing to flow.
Like any successful social-media venture, Facebook will have to strike balances between user satisfaction and advertising opportunities as it continues to guide the growth of its Instagram platform.
Metrics such as interaction rates can serve as harbingers of trouble, but we have to be careful not to read too much into the numbers. In this case, it seems like the falling rates are less a sign of growing dissatisfaction and more a sign of a platform that climbed to more than 400 million users in short time and is now entering a phase of maturation.
Investors should always stay on the lookout for signs that a story is changing. Instagram is an important piece of Facebook's growth. The Quintly report shouldn't serve as a red flag, but it should remind us that long-term growth doesn't come without its pains.
The article Is Facebook's Instagram in Trouble? originally appeared on Fool.com.
John-Erik Koslosky owns shares of Facebook. The Motley Fool owns shares of and recommends Facebook. Try any of our Foolish newsletter services free for 30 days. We Fools may not all hold the same opinions, but we all believe that considering a diverse range of insights makes us better investors. The Motley Fool has a disclosure policy.
Copyright 1995 - 2016 The Motley Fool, LLC. All rights reserved. The Motley Fool has a disclosure policy.