Is Energy Transfer Partners' Sky High Distribution Yield A Bad Omen?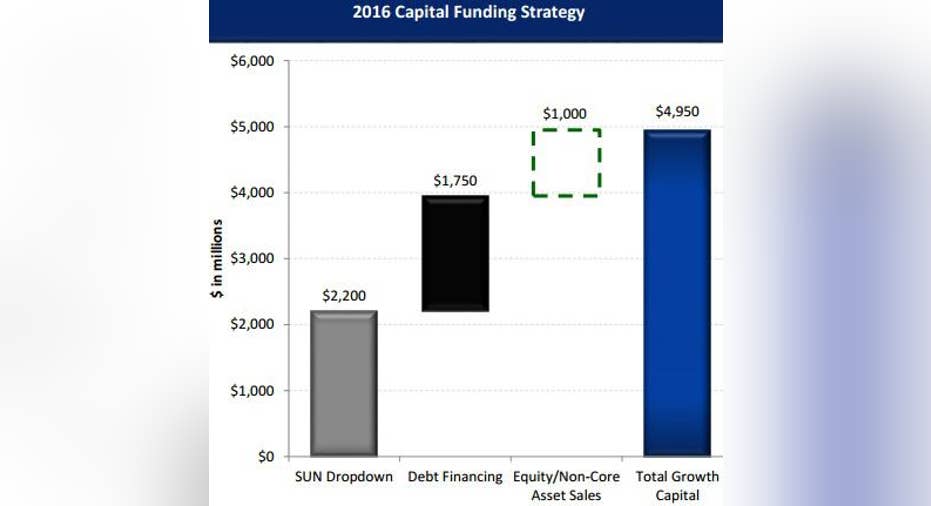 Source: Energy Transfer Partners
The oil crash has resulted in many energy companies' shares being brutalized by Wall Street and thus presenting numerousexcellent high-yield income opportunities. Yet when it comes to midstream MLPs such as Energy Transfer Partners (NYSE: ETP), which just reported a frightening collapse in cash flow per unit, many investors may be confused about whether its 12% yield represents a great long-term opportunity or a classic yield trap. In other words, does the sky-high yield mean they should be "greedy when others are fearful" or pay attention to the market's warning signs that a distribution cut might be in the cards?
To answer this question let's take a look at three key things from management's latest earnings call as well as the MLP's most recent analyst day presentation, to help long-term investors clarify what the next two years could hold for this midstream giant.
Not all "fee based" contracts are created equal
Source: Energy Transfer Partners investor presentation.
Energy Transfer Partners has been working hard to minimize its exposure to commodity prices. In fact, management expects 90% of 2016's gross margin to come from long-term, fee based contracts.
However, as this quarter's fall in DCF -- 61% of which was due to a onetime tax benefit reversal -- makes clear, "fee based" isn't the same as "immune from volatile energy prices."
That's because only 51% of Energy Transfer Partners' volumes year-to-date have been secured by contracts that ensure both fixed-fees AND guaranteed volumes. Thus as oil and gas producers pull back on spending and production begins to decline, the MLP's cash flow becomes vulnerable. For example, management pointed to lower volumes affecting its intrastate transportation segment due to falling production from the Barnett shale in Oklahoma.
Luckily the MLP expects future transportation volumes to stabilize due to new contracts and projects coming online, such as its recent agreement for exporting gas to Mexico, as well as providing natural gas to gulf coast LNG export terminals coming online by the end of 2015.
Distribution profile: on shaky ground but management remains committed to growing the payoutThe primary reason to own any midstream MLP is for the generous distribution. Yet with Q3's and the year-to-date distribution coverage ratio coming in at just 0.84, and 0.97, respectively, investors are understandably nervous about whether or not Energy Transfer Partners can maintain its distribution. That's especially true given that management just announced the ninth consecutive quarterly distribution increase, hiking the payout 8.2% from Q3 of 2014.
Despite its current semingly unsustainable payout, management remains committed to maintaining its current distribution growth profile. It also remains confident it can get the MLP's long-term coverage ratio up to a more secure 1.05.
Management remains confident in its ability to not only pay investors through the end of next year but do so in a sustainable manner, even with energy prices in the toilet. Basically, it plans to grow its way out of trouble.
Management's plan to grow its way to distribution security
Source: Energy Transfer Partners investor presentation.
In Q4 of 2015, as well as 2016, and 2017 Energy Transfer Partners plans to put into service $1.1 billion, $4.6 billion, and $4.4 billion of growth projects, respectively. The average EBITDA multiples of these projects is 7.0x.This means the MLP can expect these new assets to boost annual EBITDA by 4%, 21%, and 37%, by the end of 2015, 2016, and 2017, respectively.
In order to finance this aggressive expansion effort next yearEnergy Transfer Partners is planning to use a combination of debt, equity, and asset sales. In addition it will tap the cash from its recent deal with its general partner Energy Transfer Equity (NYSE: ETE), to which it recently sold its 100% interest in Sunoco LP's (NYSE: SUN) general partner, which included valuable incentive distribution rights.
Source: Energy Transfer Partners investor presentation.
Bottom line: Reasons for cautious optimismOverall, it seems that Energy Transfer Partners' 12% yield represents a slight overreaction by the market. Yes the MLP's lack of firm volume commitments leave it more exposed than many competitors. However, with a plethora of new projects coming online over the next two years, management's optimism regarding the security and growth prospects of the distribution are warranted. That being said, investors need to be aware that even these new projects may themselves be vulnerable to volatile energy prices which is why Energy Transfer Partners is likely to remain one of the riskier midstream MLPs.
The article Is Energy Transfer Partners' Sky High Distribution Yield A Bad Omen? originally appeared on Fool.com.
Adam Galas has no position in any stocks mentioned. The Motley Fool has no position in any of the stocks mentioned. Try any of our Foolish newsletter services free for 30 days. We Fools may not all hold the same opinions, but we all believe that considering a diverse range of insights makes us better investors. The Motley Fool has a disclosure policy.
Copyright 1995 - 2015 The Motley Fool, LLC. All rights reserved. The Motley Fool has a disclosure policy.