Is Cyber Monday Poised to Replace Black Friday?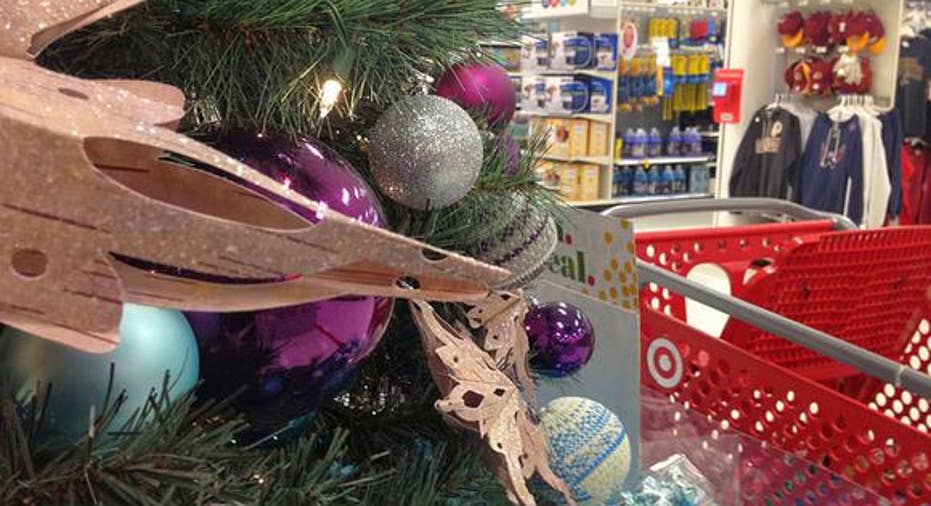 Business was booming for retailers over the five-day launch of the Christmas shopping season between Thanksgiving Day and Cyber Monday, so much so that Target's website was overwhelmed.
Cyber Monday sales this year were huge, surpassing $3 billion for the first time and amounting to a 12% increase over 2014. While they're still dwarfed by Black Friday sales, which at $10.4 billion are more than three times greater, if the e-commerce kickoff to the Christmas party keeps growing at this pace, it won't be long before it overtakes the traditional start of holiday sales.
Dark days aheadIt's still a big day for retailers, but Black Friday's importance has been diminished. Stores have begun opening their doors on Thanksgiving Day and made steep discounts available weeks before so consumers no longer need to wait for the Friday after Turkey Day to get a good deal. It may not be the same rock-bottom price you can get on Black Friday, but you're also not taking an elbow to the chin from some other shopper trying to grab the same deal.
In fact, it's the availability of discounts at other off-peak periods that is causing total sales for Thanksgiving and Black Friday to decline. Both of those days saw sales fall 10% from 2014.
Amazon.com ran eight crazy days of sales prior to its Black Friday promotions,Wal-Mart and Target began running Christmas sales the day after Halloween,and Wal-Mart started advertising its Christmas layaway program back in August.
In particular, online shopping has given consumers the chance to shop earlier than ever, meaning the significance any one day has to the financial success of a retailer has faded. So, those forces that are dragging down Black Friday as the be-all, end-all of Christmas consumerism will likely be what push Cyber Monday to become the biggest sales day of the season.
How big of a shopping cart can you fit into your mobile device? Smartphones have emerged as the preferred vehicle for doing online shopping. Image source: Robbert Noordzij.
Staying connectedAccording to the National Retail Federation, 103 million people shopped online over the Thanksgiving weekend, just beating out the 102 million that shopped in a physical store. Although there was obviously a lot of overlap between the two cohorts as the industry trade group said more than 150 million people shopped either in stores, online, or both over the weekend,it's how consumers are shopping that is the important difference.
Over the five-day period encompassing Thanksgiving through Cyber Monday, Wal-Mart says half the orders its website received were from mobile devices, andTarget's website was so popular that consumer demand broke it. Many customers got error messages as traffic volumes were more than double its busiest day ever.
The retailer is spending more than $2 billion on capital projects this fiscal year -- about what it spent last year --but this time focusing about half of it on digital upgrades, understanding it will be mobile shopping that will play the biggest part in its success.Target rewrote its site code so that when it comes to mobile shopping in particular, some analysts believe its capabilities surpass even that of most rivals. Butapparently not even they realized how big the increase was going to be.
Amazon's weekend was also not surprisingly huge (though it had glitches, too), with same-store sales up more than 21% from last year.
Shopping on the goAnalysts at comScore saidspending via mobile device surged 53% to $838 million, or 27% of Cyber Monday's total.MasterCard's ChannelAdvisor report says smartphones were the primary device used, accounting for almost half of all traffic, more than double the year before, while tablets went from accounting for a fifth of traffic last year to just 13% this year. Desktop computers are quickly fading, falling from 56% of the traffic generated to 38%, which means the money retailers like Target spent in upgrading their systems to better handle mobile was money well spent.
Data source: MasterCard ChannelAdvisor.
It marks the sixth yearrunning that Cyber Monday has surpassed the prior year's totals and suggests that even thoughretailers are giving consumers plenty of chances to spend their money earlier, they'll stillrespond to the big online sales event when it happens. That consumers don't have to engage in fisticuffs to get a great deal boosts its popularity.
E-commerce continues to shape not only when we shop, but how we shop, too, which suggests that when it comes to launching the most profitable points of the year for retailers, it is Cyber Monday -- not Black Friday -- that will be the driving force in the future.
The article Is Cyber Monday Poised to Replace Black Friday? originally appeared on Fool.com.
Rich Duprey has no position in any stocks mentioned. The Motley Fool owns shares of and recommends Amazon.com. Try any of our Foolish newsletter services free for 30 days. We Fools may not all hold the same opinions, but we all believe that considering a diverse range of insights makes us better investors. The Motley Fool has a disclosure policy.
Copyright 1995 - 2015 The Motley Fool, LLC. All rights reserved. The Motley Fool has a disclosure policy.