Is Crowd-Sourcing Prescription Delivery Too Risky?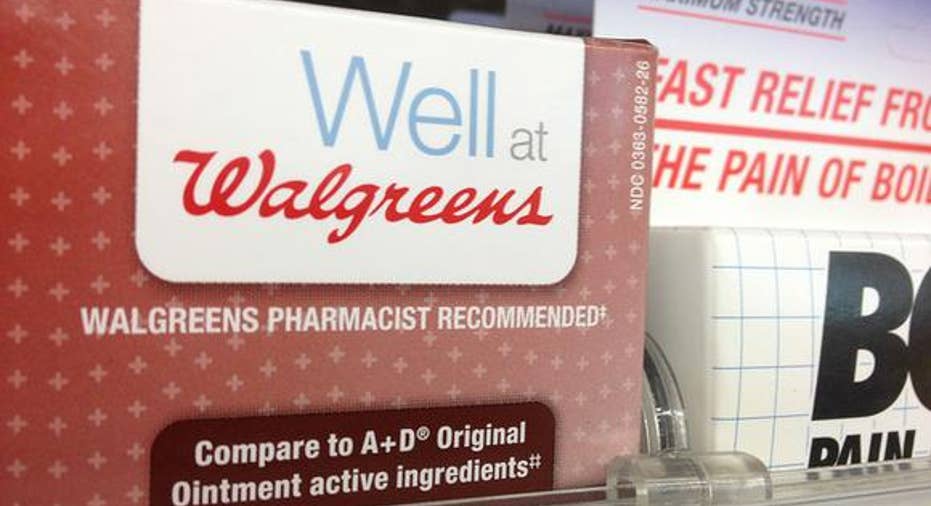 Having your Walgreens prescription delivered by a crowdsourced driver may be a risk we're not ready to accept, even if the pharmacy chain recommends it.
From Uber and Lyft to Postmates and Instacart, we've quickly accepted crowd sourcing as a means of delivering not only us but also our packages. While some of these new services have been able to make an end run around bureaucracy and legacy providers to accumulate astronomical valuations -- Uber alone was recently pegged at around $70 billion -- are there limits to how far they can go and what they can deliver?
Pharmacy chain Walgreens Boots Alliance is looking to test new boundaries with a prescription delivery service in the Dallas area in partnership with Deliv, one of a growing number of crowd-sourced package delivery specialists. Yet it's one thing to entrust your online purchase to someone willing to bring it with them on their way to visit Aunt Martha, but are we ready to turn over to them our medications?
Prescription delivery isn't really new. Local drugstores have been delivering prescriptions for ages, whileExpressScripts has similarly shipped your prescriptions through the mail. The difference, however, is the relationship of the deliveryman to the prescription.
On one hand, the corner pharmacy is sending out an employee with your medications, presumably someone whohas been vetted to a certain degree by the pharmacist running the drugstore, while the mail carrier is a federal government employee who has undergone a level of scrutiny before he or she was hired. The Walgreens venture is something very different, as it entrusts our medications to someone with an unknown history -- a relationship that carries with it a level of risk.
For a $5 fee, Walgreens customers at 67 Dallas-area stores will have available the option of same-day delivery of prescriptions the pharmacy fills, whethertheir medicine is ordered or refilled by phone, app, website, or in person.It seems to build on a program the pharmacy has had in place with the TaskRabbit app to deliver cold and flu remedies through crowdsourced drivers.
While Deliv offers similar service to customers of4,000 national and regional retailers, the prescription delivery deal is unique as it brings with it a different level of concern than exists with other package delivery services.
As crowdsourced package delivery has grown, so, too, have fears of theft, damage, and carelessness. All of those are also been present in traditional delivery methods -- just because someone works for the U.S. Postal Service or one of the big package delivery services doesn't mean they're not above the baser human traits -- but the danger seems to be magnified when it comes to delivering potentially life-saving medications.
Certainly as crowdsourcing services have expanded, our confidence in entrusting more valuable items to for-hire drivers has grown with it.Last year Uber began experimenting with its own prescription delivery service called Uber Corner Store, but it hasn't moved beyond the D.C. market it started in, suggesting it may be more difficult for this service to gain broad acceptance.
Walgreens may be on the leading edge of a new phase in delivery, but I am wary of whether the convenience outweighs worries over tampering, theft, or having revealed sensitive, personal information about conditions. After all, even though instances ofadulteration hardly ever occur, does anyone buy medicine if the tamper-evident seal is missing?
Prescription delivery may become commonplace in the future, but it may also be a convenience and a risk we're not really ready to accept.
The article Is Crowd-Sourcing Prescription Delivery Too Risky? originally appeared on Fool.com.
Rich Duprey has no position in any stocks mentioned. The Motley Fool owns shares of and recommends Express Scripts. Try any of our Foolish newsletter services free for 30 days. We Fools may not all hold the same opinions, but we all believe that considering a diverse range of insights makes us better investors. The Motley Fool has a disclosure policy.
Copyright 1995 - 2016 The Motley Fool, LLC. All rights reserved. The Motley Fool has a disclosure policy.