Is Chorizo Chipotle's Gateway Drug to Breakfast?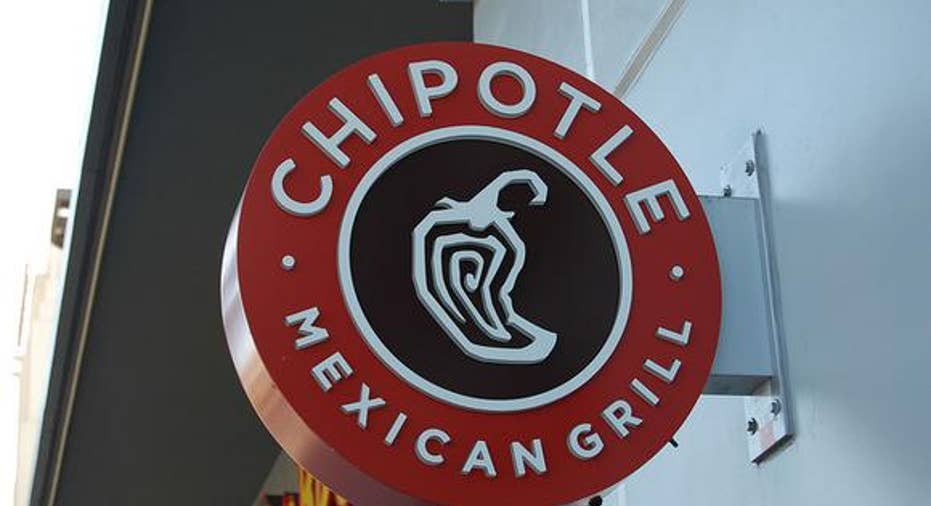 Customers still aren't coming back toChipotle Mexican Grillin acceptable numbers, so the out-of-favor eatery is ready to add new items to its menu. Chorizo is the first item that Chipotle is considering. It was being tested in Kansas City last year -- and as part of the breakfast menu at a pair of airport locations before that. It also gave chorizo atrial run in Manhattanfive years ago.
Chipotle was ready to expand its test of chorizo last year when the E. coli and norovirus outbreaks sent the chain scrambling to fix things before broadening its menu offerings. However, with negative comps continuing even as the food-borne illness crisis is fading in the rearview mirror, this spicy pork and chicken sausage could be the protein that sparks renewed interest in the chain.
This will be the first new ingredient added to Chipotle's assembly line since the tofu-basedSofritas in 2013if the struggling operator decides to expand chorizo across all of its eateries in the coming months. It could also be just the ticket to launch the chain into the promising, yet cutthroat, breakfast market.
Good morning, breakfast burritoChipotle fans have been clamoring for a push into breakfast for years, and they got a brief taste of it at two airport locations that were required to open during the morning hours. Egg-stuffed burritos and a protein slate limited to chorizo, carnitas, and barbacoa were offered until 10 a.m. A veggie frittata was also eventually added.
It didn't pan out. Chipotle eventually scrapped the unique breakfast offerings at Baltimore-Washington International and Dulles.
This doesn't mean that they wouldn't work. Chipotle had every reason to be cocky when it chose to stick to its core menu all day long, but now we're dealing with a mortal chain that has suffered through five-consecutive months of double-digit year-over-year declines in comps.
Chipotle has seen how important breakfast has been to its former parent,McDonald's, a move so successful that the recent turnaround at McDonald's has been credited to offering select breakfast items all day long since late last year.
Breakfast will never be the needle mover at Chipotle that it is at McDonald's. Only diehard fans will pay $5 or $6 for a breakfast burrito in a world of dollar-menu offerings. Chipotle also lacks the drive-thru windows that are essential in wooing morning commuters who don't have the time to get out of the car.
However, once chorizo goes nationwide -- and it seems as if it will -- it will make it that much easier to see if it can open earlier in the day, and replace its rice-filled serving trays with scrambled eggs. There's no reason to think that "food with integrity" won't work in the morning, and at the very least, there will be a cult audience assuring Chipotle of incremental sales.
Chipotle needs a boost, and if it has to get up earlier to make it happen, then it may as well set the alarm clock. Coming off of its first quarterly loss as a public company, Chipotle needs the wake-up call.
The article Is Chorizo Chipotle's Gateway Drug to Breakfast? originally appeared on Fool.com.
Rick Munarriz has no position in any stocks mentioned. The Motley Fool owns shares of and recommends Chipotle Mexican Grill. Try any of our Foolish newsletter services free for 30 days. We Fools may not all hold the same opinions, but we all believe that considering a diverse range of insights makes us better investors. The Motley Fool has a disclosure policy.
Copyright 1995 - 2016 The Motley Fool, LLC. All rights reserved. The Motley Fool has a disclosure policy.