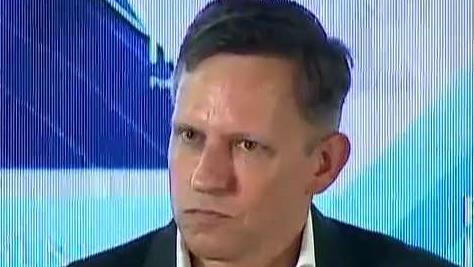 The CME, the world's largest exchange operator, is giving Bitcoin a big boost towards becoming a mainstream currency announcing it will launch bitcoin futures in the fourth quarter of 2017, pending regulatory approval. The move goes against critics such as JPMorgan CEO (NYSE:JPM) Jamie Dimon and BlackRock (NYSE:BLK) CEO Larry Fink.
Laurie Bischel of the CME told FOX Business that the CME is the "natural home" for bitcoin futures, and that it will give bitcoin trading greater transparency, price discovery and better risk management.
According to a press release from the company, the new contract will be cash-settled, based on the CME CF Bitcoin Reference Rate (BRR) which serves as a once-a-day reference rate of the U.S. dollar price of bitcoin. Bitcoin futures will be listed on and subject to the rules of CME.
Bitcoin is a highly controversial investment. Back in September,  Jamie Dimon famously called bitcoin a "fraud." He also said he'd "fire in a second" any JPMorgan trader who was trading bitcoin. Last week, PayPal (NASDAQ:PYPL) cofounder and Billionaire Peter Thiel told FOX Business while he's skeptical of most cryptocurrencies, bitcoin is "very underestimated."
According to the CME, cryptocurrency market capitalization has grown in recent years to $172 billion, with bitcoin representing more than 54% of that total.
Bischel declined to comment on the specifics of the regulatory hurdles that will need to be cleared before this investment vehicle can be launched.
Bitcoin climbed to a record high during Tuesday's session.