Is Another Huge Earnings Beat in Store for J.C. Penney Company Inc?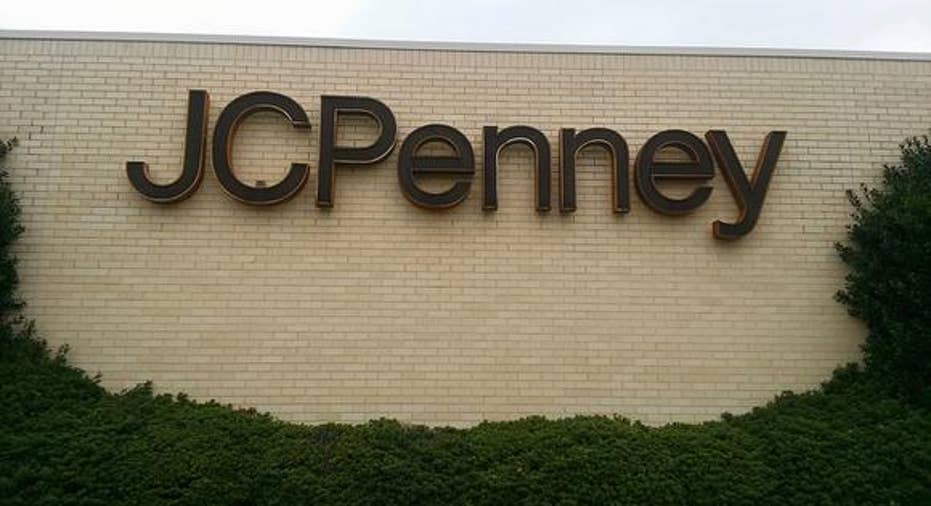 Four years afterJ.C. Penney's business imploded under the leadership of Ron Johnson, the company is back from the brink of death and well on its way toward profitability.
The department store's recovery was by no means guaranteed, as it had to go deep into debt to rebuild its business and bounce back from wide operating losses. But today, it looks stronger than it has at any point since the recession. J.C. Penney is coming off a strong holiday quarter, and analysts expect the company to report a small full-year profit this year at $0.05 per share when 2017 rolls around.
Analysts have also become increasingly bullish on the stock, and the company's recent track record makes it clear why. It has blown past earnings estimates in each of last four earnings reports:
| | | | |
| --- | --- | --- | --- |
| Quarter | EPS Estimate | EPS Actual | Surprise |
| Q1 2015 | ($0.76) | ($0.57) | 25.0% |
| Q2 2015 | ($0.48) | ($0.41) | 14.6% |
| Q3 2015 | ($0.55) | ($0.47) | 14.5% |
| Q4 2015 | $0.23 | $0.39 | 69.6% |
Source: Yahoo! Finance
Shares soared after the company's most recent report, and there are reasons to think that streak will continue.
Accelerating momentumJ.C. Penney bested many of its rivals over the holiday season, including Macy's, as itposted comparable sales growth of 3.9% in November and December -- which further improved to 4.5% in January. The company is targeting comparable sales growth of 3% to 4% for the current fiscal year, but with January's performance having topped that, the company may very well be able to top 4% during the first quarter.
The cost side of the company's financials has also seen improvements, as SG&A expenses fell 270 basis points last year, or $218 million, and gross margin increased 120 basis points. The SG&A expense reduction was even greater in the fourth quarter, and cutting $50 million in expenses alone would be enough to meet the estimate.
J.C. Penney's online sales also seem to be recovering, as the research firm Compete reported that traffic to the company's website surged 31% in March to 11.6 million unique visitors. There's no guarantee that such traffic equates to sales, but it's certainly a bullish sign. Online sales had been decimated under Ron Johnson, making e-commerce a significant opportunity for the recovering company.
Entering new categoriesIn January, the retailer announced it would begin selling appliances again for the first time in more than 30 years. The country's #1 appliance retailer,Sears Holdings, is fast losing sales, and as the two companies often occupy the same mall, J.C. Penney is well positioned to take market share from its fading rival. J.C. Penney management also noticed that customers were often searching for appliances on its website, indicating pent-up demand for such products. The company began testing the program on Feb. 1 with a pilot to sell appliances at 22 stores.With this small store base, the decision won't have a major impact on first quarter results, but it should be a promising growth category going forward.
In February, J.C. Penney also launched Belle + Sky, a new private label line aimed at millennials, which had been piloted in select stores. The company is targeting millennials as a key growth area and launched the appliance program with the idea of also tapping into the first time home-buyer market.
Finally, the company is targeting what it sees as an underrepresented market with the launch of Boutique+, its first ever plus-size fashion brand. J.C. Penney has partnered with Project Runway winner Ashley Nell Tipton to launch the new line on May 1.
With new CEO Marvin Ellison at the helm, the company seems to have learned its lesson from the Johnson-era debacle. J.C. Penney is a middle class brand and needs to cater to its demographic. It has recovered in part by going back to its roots, bringing back private labels and discounts. New launches such as Boutique+ and appliances should also serve its customer base well.
Analysts still seem to be underestimating J.C. Penney's recovery, and I expect it to continue taking advantage of low-hanging fruit and other opportunities like the ones mentioned above. Look for the company to top earnings estimates again when it reports its fiscal first quarter results in May.
The article Is Another Huge Earnings Beat in Store for J.C. Penney Company Inc? originally appeared on Fool.com.
Jeremy Bowman has no position in any stocks mentioned. The Motley Fool has no position in any of the stocks mentioned. Try any of our Foolish newsletter services free for 30 days. We Fools may not all hold the same opinions, but we all believe that considering a diverse range of insights makes us better investors. The Motley Fool has a disclosure policy.
Copyright 1995 - 2016 The Motley Fool, LLC. All rights reserved. The Motley Fool has a disclosure policy.